It seems that the priority of being re-elected outweighed our real needs.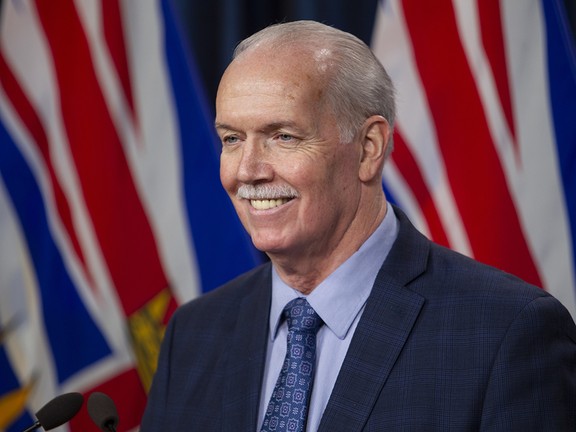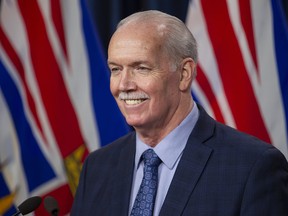 .
Just before the 2020 provincial elections, the BC NDP offered a COVID-19 benefit of up to $500 per individual, or $1,000 per family, if re-elected. The total cost was probably in the range of $1 billion. At the same time, they promised to increase vacancies at UBC's medical school from 288 to 400. They also promised to build a new medical school at SFU.
.
The NDP was successful in buying votes with their money, but none of the medical school's promises were kept. Even if the cash benefit has been spent for a long time or remains in personal savings accounts, many British Columbians are unable to access adequate health care. And deserving medical school applicants are being denied an education due to space limitations brought on by lack of funds.
It seems that the priority of being re-elected outweighed our real needs.
Bill Boden Vancouver
Prioritize our health spending
We circle around the problem of GP shortages instead of dealing with it realistically. General practitioners continue to go elsewhere to practice, or simply change careers out of frustration. They could make three to four times more elsewhere than here, with less government hassle. Then their numbers decrease.
.
Double their compensation, reduce their paperwork, and they'd line up to practice here. Same for nurses. And don't say we don't have the money. We have it. We are simply spending it on the wrong priorities.
James Fraser, Burnaby
No protection against the hard times
I thought we had a deal. Back in the 1980s with ultra-high interest rates, I thought we had a deal to substitute high interest for GST as the best way to send money to the central bank.
The idea was that when the government needed to make up a shortfall, it could raise the GST for a few years. But some ideologue chose to politicize the GST by arbitrarily cutting it, which made it politically a third-rail problem, which is why it has been stuck at five percent for years.
.
So now, instead of the planned tax on spending, we have to go back to a tax on loans to pump money into the central bank. And remember, in the Canadian banking system, incentives have always worked to encourage borrowing and spending. There has never been any incentive to encourage savers, so people have no protection against frequent hard times.
Kathleen McCroskey, Surrey
bring back lisa
The firing of CTV News anchor Lisa Laflamme and the abrupt manner in which it was done is a terrible disgrace. I suggest they bring Lisa in and let go of the CTV/Bell executive who fired her. Very poor messaging for co-workers and journalists.
Get it right, Bell Media, or you'll lose.
Carlos Claus, Terrace
The prize house must be in the PNE
.
Sadly I read the wonderful article about all the delights of the return of the PNE.
The only thing that hasn't returned was my love for buying my show and lining up to see the Prize House. This year, they put the house in Langley, on the winning property, making it difficult for myself and many older people to see.
After many years of attending first by car and then in subsequent years in our amazing transit, I was offered a virtual tour having purchased tickets online at the same time. But this just didn't work for me.
I hope they have many complaints and they bring him back to the PNE.
Janice McCann, Burnaby
Support our military
I wish Canadians were more excited about our military and the valuable role it plays. A country without an army would be like a body without an immune system. Even if the peace is lasting, we must keep our guard up because rogue politicians love to stalk and then attack when no one is looking.
I feel that a responsible government would spend more on our military, perhaps instituting a six percent tax on tobacco, alcohol, and marijuana.
I feel like we need a new air force base in the Arctic and about 4,000 more full-time infantrymen.
Sean Murray, Victoria
---
Letters to the editor should be sent to [email protected].
---
More news, less ads, faster loading time: Get unlimited ad-lite access to The Vancouver Sun, Province, National Post and 13 other Canadian news sites for just $14/month or $140/year. Subscribe now through The Vancouver Sun either The province.