Carolyn Carpenter and Duke Shoebotham of Burnaby say the province's new housing policy removes safeguards for townhouse owners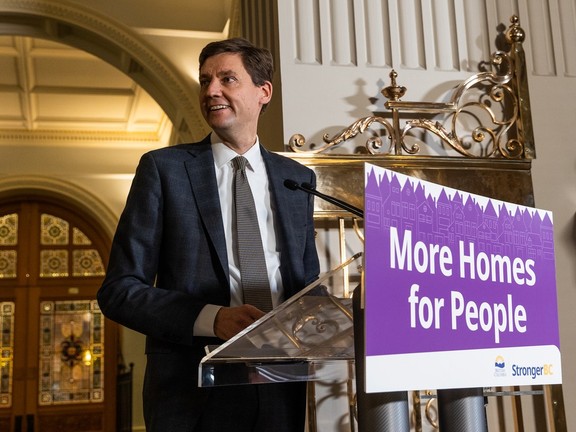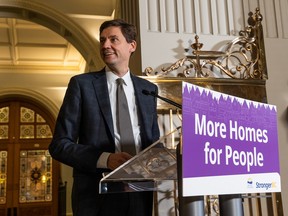 Article content
We are terribly upset by B.C.'s government electing to remove all rental restrictions from strata complexes.
Article content
We live in a 36-unit, self-managed townhouse complex. The NDP's decision has removed safeguards that protect what we, as retired workers, consider our greatest financial asset: our home.
Article content
By allowing investors to buy into our strata and to rent out townhouses, we will be losing financial ground. An investor does not have the same commitment as an owner and it will not take many investors to wreak budgetary havoc as our small complex struggles to fix, maintain and improve our 40-year-old townhouses. How can one rule fit all? This is a very poorly thought-out decision.
We feel cheated by the NDP government for making decisions affecting our lives and homes, reducing the value of our private property going forward and increasing our monthly costs as we deal with the extra burden of insurance, administration and legal advice. If this was something the NDP had as a plan, where was the public discourse and where were the studies to see how this new ruling would affect middle- and working-class homeowners? Townhouses are bought almost always because we can't afford detached homes, especially in the Lower Mainland! Why must strata owners shoulder the brunt of providing housing?
Article content
We are certain there are B.C. residents numbering in the hundreds of thousands who feel this same angst and do not want the government inserting themselves into our personal lives in such a negative, costly and overreaching manner.
Carolyn Carpenter and Duke Shoebotham, Burnaby
A less extreme policy, re: strata rentals
Negative fallout in reaction to Premier David Eby's plan to permit strata rentals could be minimized if his policy were less extreme. There could be some restrictions, such as: The strata must be occupied by the owner for a minimum of three years before it can be rented out, put a 50-per-cent cap on the number of units allowed as rental and owners of units that are rented out forfeiting strata voting rights. That's for starters, and reassess after one year.
Article content
Janet Buckle, Vancouver 
Supporting Canadian-made ferries
Re: B.C. Ferries seeking shipyards to build up to four Island-class ferries
I notice with interest B.C. Ferries is requesting quotes for four new ferries.
I have no idea who shipbuilders are but I think we must have reputable people right here in B.C. that can build these ships, even if at a higher price. A rational person would be looking at the economic realities of good paying jobs creating a lot of tax revenues for government, not to mention the economic spinoff to various local businesses.
Think it's time to wake up and support Canadian made!!
Terry Taylor, Chilliwack
How should government surplus be spent?
---
Letters to the editor should be sent to [email protected] 
More news, fewer ads, faster load time: Get unlimited, ad-lite access to The Vancouver Sun, the Province, National Post and 13 other Canadian news sites for just $14/month or $140/year. Subscribe now through The Vancouver Sun or The Province.
reference: theprovince.com