François Legault says he does not regret his support for the Conservative Party and his criticism of the Liberals during the federal election campaign.
Quebec's prime minister says his stance was in defense of the province's autonomy and of Quebec's language, culture and values.
Legault told reporters in Quebec City today that he has spoken with liberal Prime Minister Justin Trudeau and while the two have their differences, he is confident that they can work together for the good of Quebecers.
During the election campaign, Legault described the Liberals, the NDP and the Green Party as "dangerous" for Quebec and suggested that he would prefer a conservative minority government.
The Conservatives, who won 10 seats in Quebec, saw no progress in the province on election day, but Legault says most Quebecers voted for parties that support the province's autonomy. The Bloc Québécois was elected or leader in 34 of the 78 districts of the province.
With Liberals returning to power and elected or leading in 33 districts of Quebec, Legault faced criticism from provincial opposition parties, who said his comments will complicate relations between the two governments.
What people are reading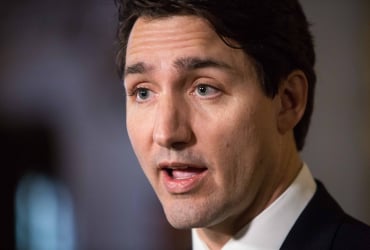 This Canadian Press report was first published on September 21, 2021.
This story was produced with financial assistance from Facebook and the Canadian Press News Fellowship.
Reference-www.nationalobserver.com