But the 5% increase in sales in September would have been greater if there were enough houses to meet demand.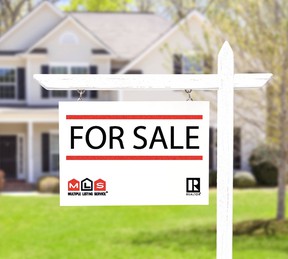 Article content
At this point, when you think about a new version of the Toronto real estate market, the well has dried up.
Article content
It's like we are hamsters on a wheel. With each passing month, the market that the pandemic abruptly took hold only to astonish us all and somehow set fire to has become a boring new normal.
We have become so used to being shocked by all this that it is as if we have stopped registering astonishment.
It is almost as if we have entered the bleak phase of acceptance.
However, now that we are safe in October, the Toronto Regional Real Estate Board's September market statistics are ready for analysis.
The third strongest September on record, 9,046 homes traded in the first month of our traditional seasonal fall housing market, almost 5% more than in August. This is good news, as it marks the first month since March that we have not seen a decrease in sales from month to month.
Article content
Simply put, our inventory crisis is history. If we had enough homes to meet the demand of buyers eager to take advantage of rock-bottom interest rates, the statistics would be telling a different story.
With fewer homes available to change owners, and 34% fewer properties were launched on the market in September than in the same month last year, there is a built-in limit on the sales that can take place. So when looking at the number of transactions, the most important thing that our numbers do not capture the number of active buyers is the increase in the average sale price.
As an anecdote, if you talk to the agents, they will tell you that houses with 7, 10, 14 offers are now the norm.
TRREB President Kevin Crigger summed it up perfectly: "Demand has been incredibly strong throughout September with many qualified buyers buying a home tomorrow as long as they can find a suitable property. With new listings in September down a third from last year, buying a home for many is easier said than done. The lack of housing supply and options has reached a critical juncture ".
In the coming months, as immigration reopens, office towers continue to fill with people returning to work and life begins to look normal once again, the structural aspects of our housing market will only tighten. We have long been saying that this upward trajectory will slow down when prices finally get out of reach, but so far prices have continued to climb and yet buyers remain.
As long as we have people willing to participate, these market conditions will continue to drive prices.
October will be more of the same, you can bet on that.


Reference-torontosun.com