.
The Kits Point Residents Association wants a services agreement between the City of Vancouver and the Squamish Nation to administer utilities, fire and police in the Senakw development declared null and void.
.
The association is seeking a judicial review from the British Columbia Supreme Court of how the service agreement was reached, in the hope that it will be declared illegal, unreasonable and in violation of the Vancouver Charter.
.
The Senakw development comprises 11 residential towers on a 10.5-acre anchor-shaped parcel of land owned by the Squamish Nation. The towers, varying in size up to 54 stories, will contain 6,000 rental units and will be built near the Burrard Bridge, adjacent to Kits Point, Vanier Park and near Granville Island.
According to the Squamish Nation, the services agreement creates a framework to guide the city's relationship with the First Nation and ensures that the development has access to municipal services, services and infrastructure.
.
The agreement was reached during a closed-door meeting without public participation on May 25, 2022, and was published a month later.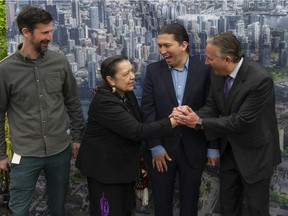 The Kits Point Residents Association filed its petition Wednesday and wants the court to declare that the city breached its duty of procedural fairness by failing to provide residents affected by the development with an opportunity to be heard and make representations to the council.
Because the land is owned by the Squamish Nation, it is not governed by the city and can do as it wishes on the land and is not required to consult outside of its own community.
The project has the support of the provincial and federal governments; Prime Minister Justin Trudeau announced in person on September 6 that the federal government would provide a $1.4 billion loan to ensure the project goes ahead. This is the largest Canada Mortgage Housing Corporation loan in Canadian history.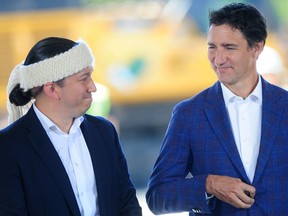 The residents' association states in its petition that while it does not oppose the development, it is concerned about the "size, density, height of the towers, and the effect on the neighboring residential area."
The project, built on Squamish Nation land, will be owned by half of the band, with developer Westbank holding 30 percent and OP Trust (Ontario government pension funds) holding 20 percent. If each unit rents for an average of $2,500 per month, the gross profit will be $15 million per month.