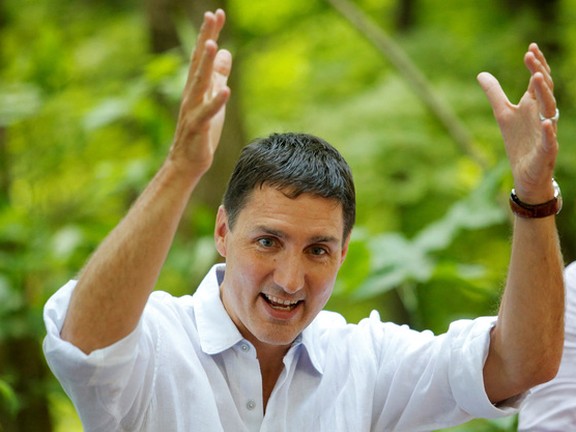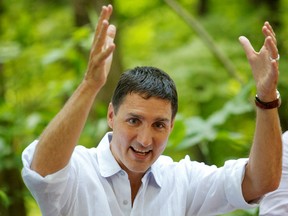 Article content
Be afraid.
Be very afraid.
Article content
Because — honestly, truthfully — election talk is starting up again in Ottawa. As in, a federal election. As in, commencing in the month of November.
We know, we know. It makes no sense. Justin Trudeau and Jagmeet Singh did their Axis of Weasels deal in a smoke-free backroom, and agreed no election for another three years, give or take.
So, there's no need for an election. And no one wants an election. But notwithstanding all that, serious people are now having serious talks about one.
Stop banging your head against the wall. Get off that ledge. When you think about it, it kind of makes sense.
Here's ten reasons why.
1. Pierre Poilievre's weaknesses. The Liberal and NDP war rooms believe the Ottawa-area Conservative MP is going to win his party's leadership contest. So they've been busily collecting material to use against Poilievre — his fondness for whackadoodle WEF conspiracy theories, his enthusiasm for bizarro Bitcoin buffoonery, his slippery stance on abortion and social issues, his enduring dislikability. And the Grits and Dippers want to use that material before it gets stale because…
Article content
2. …Poilievre has one big strength: the economy. He's been his party's finance critic, and he's got some Bay Street cred. More worrying, for the Liberals, is that Poilievre is starting to look like a prophet on the economic front: his criticisms of central bankers may have been right, and his laser-like focus on Trudeau's failings fighting inflation bode well for Team Blue. Trudeau doesn't want inflation/recession to become the ballot question. Because then he'll lose.
3. The economy is heading into the ditch. With the exception of jobs, every key economic indicator is presently looking grim — and jobs will too, soon enough, with inflation worse than it has been for four decades. Trudeau and Co. need to get ahead of what may be the worst economic downturn since the 2008-2009 global economic crisis.
Article content
4. Besides: we may have slipped into a recession already. On Thursday, England's central bank jacked interest rates by an astonishing 1.75% — the biggest rate increase in many years. While such rate increases squeeze out inflation, they always risk tipping Western economies into recession. Which many economists quietly suggest we may be in already. Trudeau knows that recession isn't conducive to re-election.
5. Canadians are grumpy and getting grumpier. Successive opinion polls show a growing consensus that the country is on the wrong track — and that the Trudeau Liberals are wholly incapable of governing. The ongoing chaos at airports, plus more chaos at passport and immigration offices, have made the Grits look like really bad managers. They need to change the channel, and elections are excellent channel-changers.
Article content
6. COVID isn't going away and will soon get worse. With masking abandoned by many, cooler fall temperatures will see a resurgence of colds and flus — as well as yet more COVID-19 waves. For Trudeau, however, a COVID surge is arguably good news: it will give him the perfect environment to argue that the Tories are a seething nest of COVID-denying anti-vax conspiracy nuts. Which he will.
7. Instability is Trudeau's friend. Putin's ongoing war in Ukraine; Trumpist Republicans seizing power in the U.S. midterms; a return of the "freedom" convoy protests. All of those things, and more, suggest instability for Middle Canada and the world — and therefore help Trudeau. Don't change horses mid-stream, Trudeau will say — and particularly when the world is going to Hell in a handbasket. Mixed metaphor it may be, but it may just work, too.
Article content
8. Trudeau himself. Increasingly, governing bores him — witness, for instance, his seemingly never-ending vacationeering. But one thing Trudeau loves, and does well, is electioneering. He never, ever steps back from a fight. And he thinks he can beat Poilievre. So do Liberals.
9. Minority governments are always planning for elections: they have to. As my Sun colleague Brian Lilley has noted on my Kinsellacast podcast, the Grits would be crazy not to be getting ready. Besides, they're united — and the Conservatives are still in the midst of the nastiest, most-divisive, leadership race ever. Don't give them time to heal and reunite.
10. And finally: an election win gives Justin Trudeau what he covets most — a legacy. He may not eke out another majority, but no Prime Minister has won four elections in a row since Sir John A. Macdonald.
Is an election likely? Maybe not. Does Justin Trudeau fear one? Definitely not.
But the rest of us should be afraid.
Very afraid.