Key dates of the Falklads June Calendar and the Queen's Platinum Jubilee
Monday, May 30, 2022 – 08:30 UTC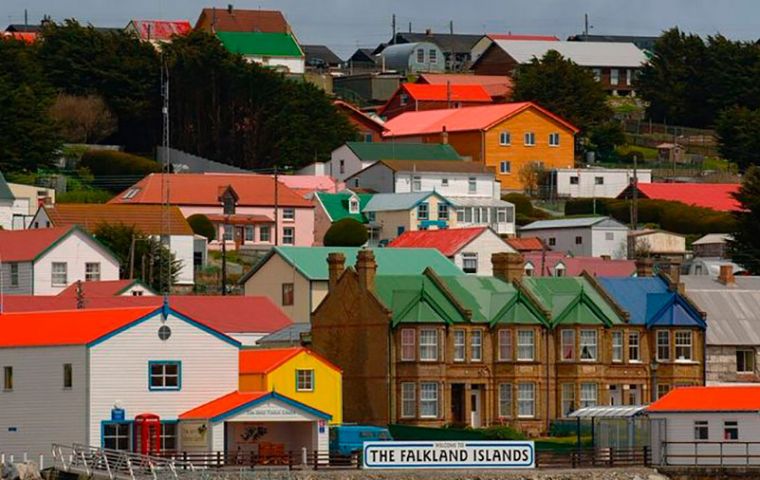 Wednesday June 1,
6:00 pm to 7:30 pm Public reception for the Platinum Jubilee of HM the Queen, City Hall
Thursday June 2
(PUBLIC HOLIDAY)
4:51 p.m. Illumination of Her Majesty The Queen's Platinum Jubilee Lighthouse, Moody Brook
18:30 Platinum Jubilee Medal Ceremony, Government House
20:30 Illumination of Her Majesty The Queen's Platinum Jubilee Lighthouse, Government House
Friday June 3
(PUBLIC HOLIDAY)
10:30 Christ Church Cathedral Platinum Jubilee Memorial Service
Saturday June 4
14:00-16:00 HM The Queen's Platinum Jubilee – Community Party at Town Hall
8:00pm Her Majesty The Queen's Platinum Jubilee: Town Hall Family Ball (Ages 11 and under, under 15s must be accompanied by an adult)
Sunday June 5,
14:30 Her Majesty The Queen's Platinum Jubilee Afternoon Tea, Town Hall
Monday June 6,
Royal Corps of Signals and Army Air Corps Memorial Service at 11am, Pleasant Peak
Monday June 6 Arrival of the Queen's Baton Relay (QBR)
Tuesday June 7
16:00 End of the Baton de la Reina Relay, Government House
7pm Reception for QBR participants and FI CWG team, Government House
Wednesday June 8,
11 a.m. Fitzroy Memorial Service
5:30-7:30pm Susan Whitley FICS Exhibition
Thursday June 9th 40th Anniversary Arrivals and Political Guests: Sir Michael Rose, Lt Gen Chris and Mrs Leigh Brown, Rt Rev. Jonathan Clark, Cllr Paul Hinge, Cllr Huw Murphy, Richard Renouf and Steven Linares MP
16:30-18:30 Exhibition IJS & CE Susan Whitley
Friday June 10,
6:00 pm Reception for guests at the opening of the 1982 Exhibition, Shipyard Historical Museum (Royal Marine Band also in attendance).
Saturday, June 11, 1982 Exhibition Open Day, Shipyard Historical Museum
6:00 pm to 8:00 pm Public Reception for the Presentation of the Freedom of the IF to all South Atlantic Medal Holders, City Hall (Royal Marine Band present)
Sun June 12
12:15 HMS Glamorgan Memorial Service, Surf Bay
18:00 Royal Marine Band Concert, Christ Church Cathedral
Tuesday June 14,
9:30 am Liberation Day religious service followed by parade to the Liberation Monument. Public receptions at the Town Hall & Malvina House Hotel.
Wednesday June 15 Fox Bay Liberation Day
Thursday June 16,
18:00 Public talk by Sir Michael Rose and Lt. Gen. Chris Brown on their experiences in 1982 (venue TBC)
Friday June 17,
6-8pm The Night Museum, Shipyard Historical Museum
Saturday June 18,
Mid-winter swim at 11am, Surf Bay
Saturday June 25,
6-7:30pm Armed Forces Day Reception, Malvina House Hotel (guests only)
Please note: This calendar is a 'living' document and is periodically reviewed and updated. A more detailed calendar of events for the first six months of 2022 can be found at:
www.falklands.gov.fk/falklands40th/events



Reference-en.mercopress.com