Kayla Gray started out as a beat reporter in Manitoba and BC, filming and editing her own images. Now she hosts The change, a lively new show on TSN. Here, he talks about how he made his way to the top, learned to relinquish control, and how he turned a doodle into a napkin in his dream job.
---
I always wanted work in sports. When I was young, growing up in Scarborough, Ontario, I watched baseball games and wrestled with my grandparents. Any sport I was watching would make my heart beat so fast. I loved talking about the games, I loved discussing the players, I loved betting on my favorite teams. I went to the College of Sports Media in Toronto for a two-year program on sports broadcasting on radio and television. For me, sports television was the biggest reality show in the world and I wanted to be a part of it. I thought I could bring a new perspective and help tell these stories in a way that resonates with people who looked like me.
After a few years paying my debts with reporting in Manitoba and BC, I joined the TSN team as a radio producer in 2015. From there I had the opportunity to be an update presenter on TSN 1050, a talk radio station. sports in Toronto, focusing on the Leafs, Jays, Raptors and TFC. Every half hour, he would announce the scores and talk about the big sports headlines of the day, and then the minute was up and that was it.
In 2017, I asked TSN's Live Events Producer if I could do side reporting during BioSteel's All Canadian basketball games, showing the best high school basketball players across the country. And I got a yes! It was my first television concert with TSN. But it was short-lived – the transmission only lasted two quarters because one of the trucks had a power outage. It just went dark. And so my first television appearance ended, with a blackout.
I kept rushing, getting comfortable with the sports TV industry at live events, where I reported from the bench, the track, or even the comment booth. The name of my game was to appear incredibly prepared and I built a lot of relationships. These especially helped me in the smaller markets, where I didn't know what was what. During this time, I developed my onscreen style. I take pride in delivering the news the way I normally chat in person. A story has to be accessible for it to have the greatest impact.
"I said to myself, 'Kayla, girl, if there is any spark in you, you better find it right now. Don't let anyone see you sweat "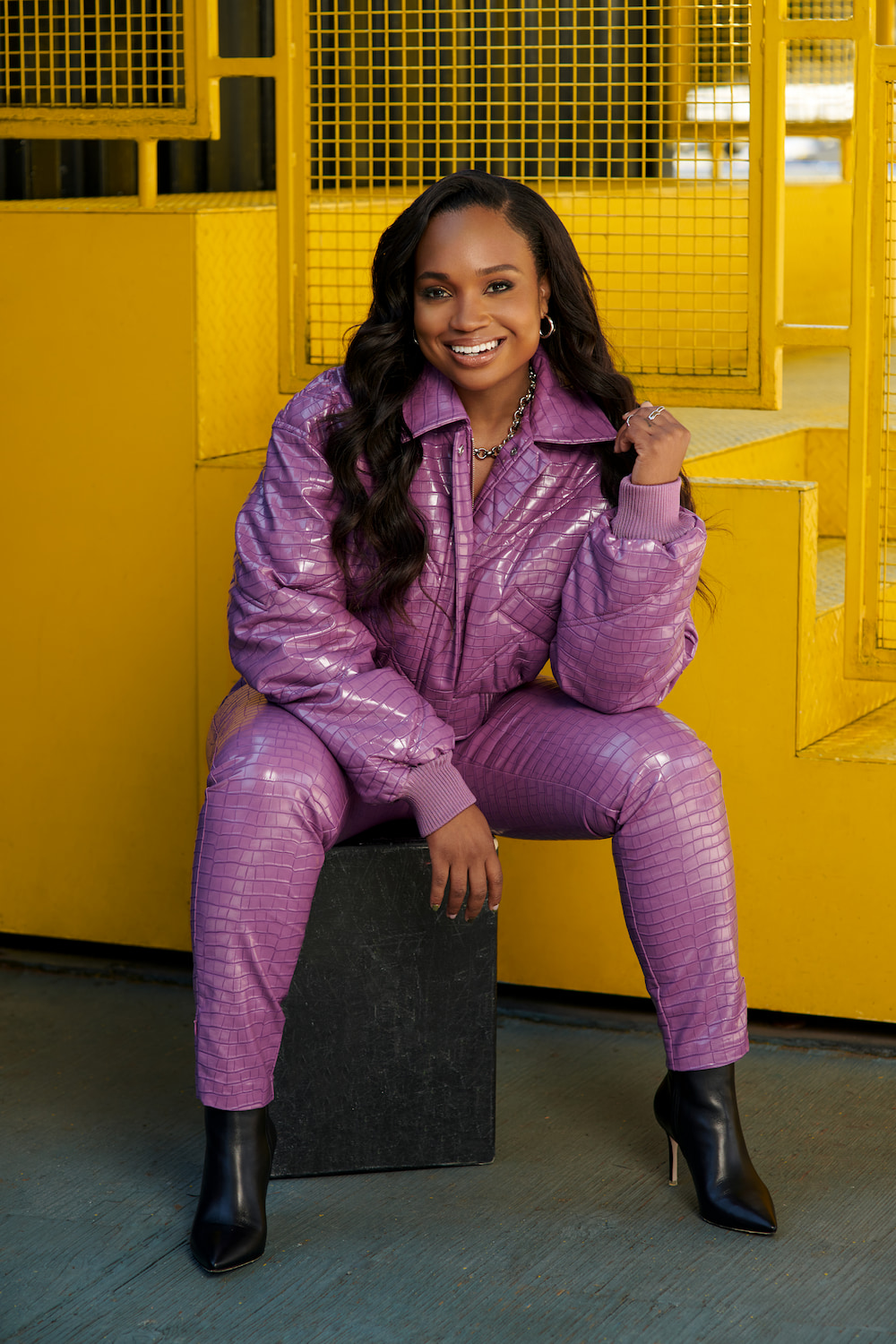 A couple of years later, TSN managers suggested that I audition for Sport Center, and in January 2018 I debuted as a presenter. I am the first black woman to host an iconic sports show in Canada. But he didn't even want to talk about being the "first" that day. He didn't want people to think that was the only reason he was there. I braced myself for the consequences and it happened: there were people who used the N word on Twitter. I remember sitting at my anchor desk, and the countdown to air was in my ear. I said to myself: "Kayla, girl, if there is any spark in you, you better find it right now. You are going to find some confidence in this time of uncertainty. Don't let anyone see you sweat. "
The idea of ​​my new TSN program, The change, started because I needed to free myself from the heaviness of the summer of 2020 and the discourse around racial justice. We had those conversations in our everyday lives and also on television, and it stuck with me long after the segments ended. So I said to myself, "Okay, don't talk about it. Be about it. "And I started jotting down ideas for the kind of show I wanted to host. I'm not even kidding, I wrote my ideas from the first segment on a tattered napkin. I was imagining a show that didn't shy away from anything. I wanted to make sure that we would not feel gagged or confined and that we could just exist.
It took me courage to go from scribbling my ideas on a tattered napkin to tossing them out, and that's where the show really started to take shape. I brought the idea to the TSN brand associations team, who believed in it and worked to the end to make it happen. In the process, I had to change my perspective and ask, "Why not me? Why not that program? Ken Wong, an executive producer, helped bring this conversation to the bosses. Hopefully, everything worked out.
The change, which premiered in May, is a mix of news stories, short reports, panel discussions, and interviews with athletes, musical artists, and actors. We're talking about all things sports and entertainment and breaking down the biggest headlines of the day in new ways. It's the kind of conversation you would have in your group chat. It is difficult to be the first. I am aware that viewers can make decisions about people who look like me based on my performance, and that creates a lot of pressure. But I'm also learning that I have to lose some of that weight. I have no control over everything, and it's okay. There is also an easy part to all of this, and that is that I love what I do. I have heard from so many viewers that when they look The change, they feel seen. That never goes out of style.
Reference-www.canadianbusiness.com