A man accused of sexual assault and forcible confinement with a weapon forced several postponements on the penultimate day of his trial.

Joseph Yaremko's trial was supposed to begin at 9:30 a.m. on September 30.
Instead, Yaremko had a couple of requests that delayed the trial for most of the day.
Read more:
Warman, Sask. sexual assault of a man, ongoing confinement trial
His attorney, Meagan Bortis, told the court that Yaremko was requesting a set of clothing and the opportunity to shave before entering court on the morning of September 30.
He refused to sit in the courtroom in protest.
Yaremko was charged with sexual assault and forced confinement with a weapon in June 2019 following an incident at a Stonebridge apartment complex.
Read more:
Woman forcibly confined, sexually assaulted: Saskatoon police
Chief Crown Prosecutor Evan Thompson said the clothing Yaremko intended to wear was seized after Saskatoon Correctional Center (SCC) staff found traces of heroin on an item of clothing.
Those clothes were brought to the SCC by one of his relatives.
Judge Naheed Bardai adjourned the court session for several hours to try to accommodate the requests.
"This is your judgment. You need to be here for that, "Bardai told both lawyers before a three-hour break between 11 am and 2 pm.
The judge noted why Yaremko would want a change of clothes and a chance to shave, but added that his decision would be made based on admissible evidence and not on the appearance of witnesses and defendants.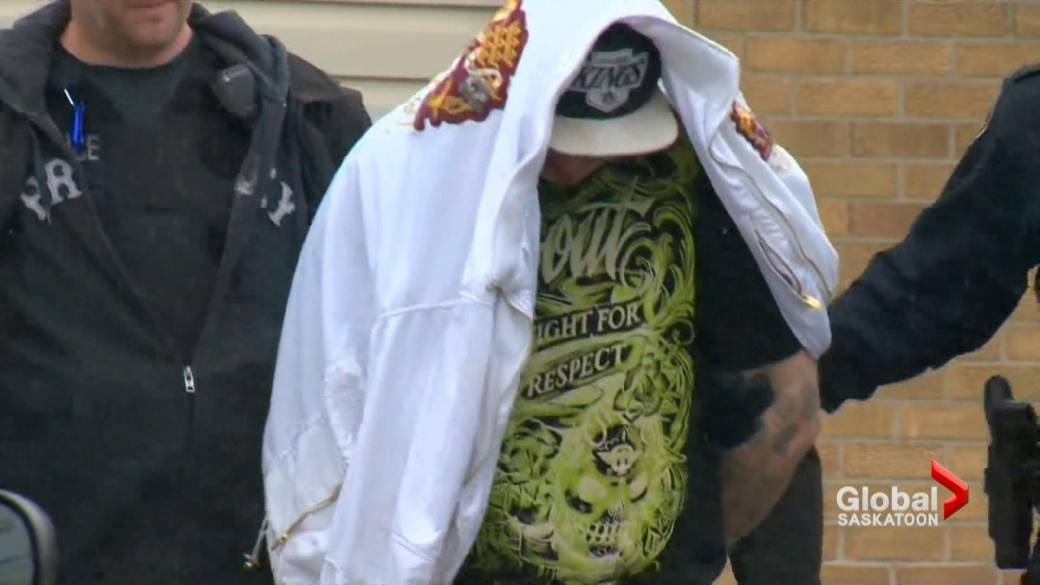 Witness says he took Joseph Yaremko to the Saskatoon condo building where the alleged sexual assault took place
After 2 p.m., SCC told Bortis that any request for additional clothing for Yaremko would be denied.
Sheriffs at the Saskatoon Queen's Court Court informed Judge Bardai that the courthouse cells did not have the facilities, such as a mirror, that would allow Yaremko to shave.
Neither request could be completed by 2 pm, and three bailiffs brought Yaremko to court.
He sat in the prisoner's box in silence most of the time, but the bailiffs left his handcuffs on when they removed them when he normally sat in the courtroom.
Read more:
Joseph Yaremko sentenced to 3 years in prison for assault on a Saskatoon psychiatric center employee
The Crown planned to close its case on Thursday, but that has been delayed.
The prosecution will need to bring back its last witness, Saskatoon Police Service Agent Adam Shoffner, after Yaremko disagreed with something his own attorney and the prosecutor had agreed to.
This is not the first delay this essay has undergone.
On September 28, the court suspended the session early after Yaremko revealed that he did not have access to the medicines he was taking and that prison staff misplaced or lost them.
He was taking one to control his blood pressure and another to control his nerves after contracting COVID-19 while in pretrial detention.
Regina had to send the medicine that same afternoon.
The trial is scheduled to conclude on October 1.
© 2021 Global News, a division of Corus Entertainment Inc.


Reference-globalnews.ca