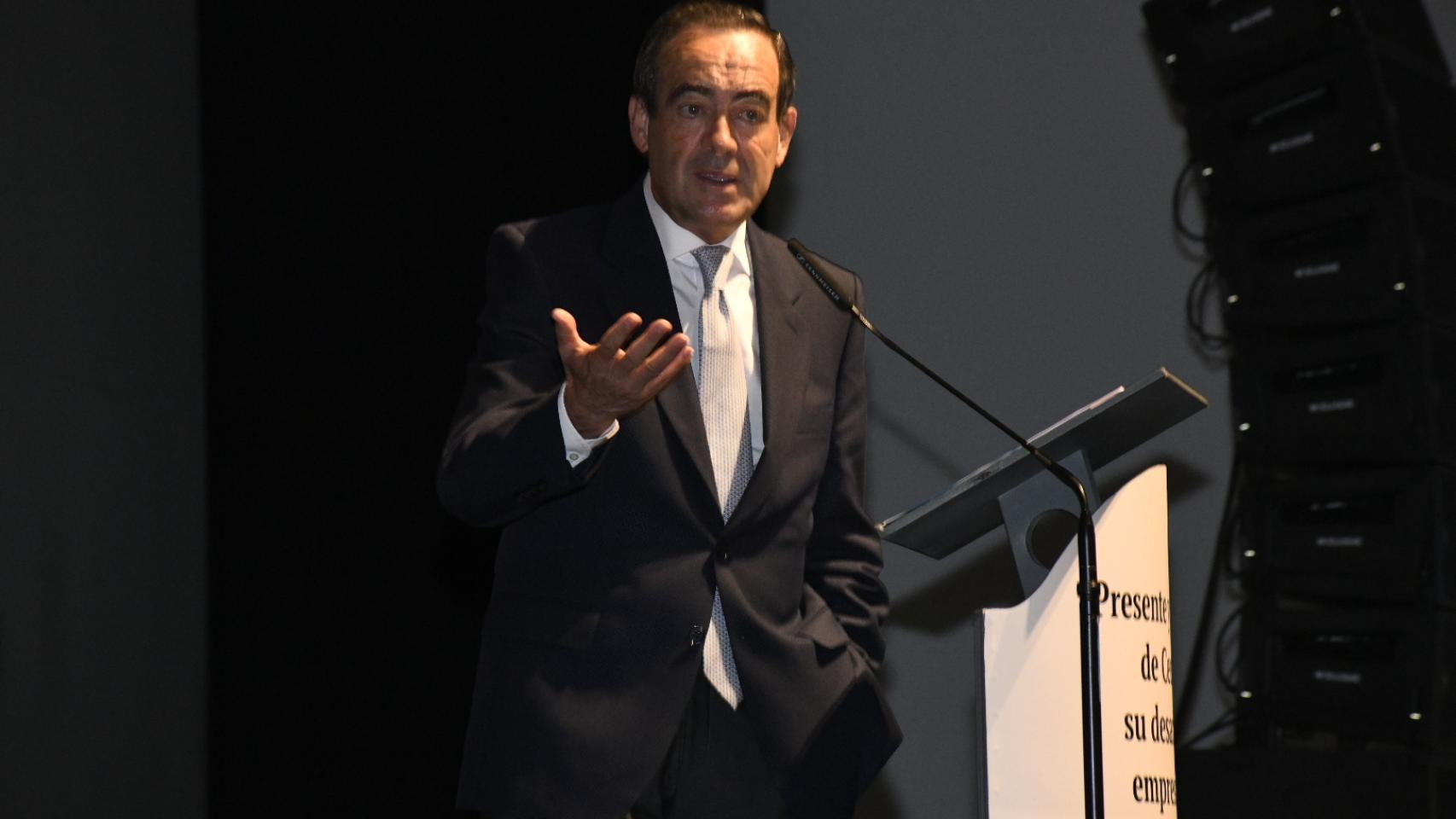 The former Minister of Defense and former President of the Congress of Deputies, Jose Bono, has stated this Tuesday that Spain must "promote solutions to the Sahara conflict"because it has" historical responsibilities "in this territory. It has urged the Polisario Front to" sit down to negotiate "with Morocco and" with the support of Spain for its experience in democratic autonomy. "
This was expressed by José Bono on Tuesday, on the first day of the Spanish Economic Forum organized by EL ESPAÑOL and Invertia with the sponsorship of the Government of Ceuta and the Chamber of Commerce.
Diplomacy in the Sahara and Spain's responsibilities in it has focused a good part of the socialist's speech: "The advantages and difficulties of a referendum must be weighed after 30 years in which it has been impossible to hold it." Bono recalled that since 2007 Morocco has presented an autonomy plan for the Sahara in the UN Security Council "which has been considered serious and credible, but the Polisario Front has rejected it."
"I have been a propolisarian, but it has been fifty years since." In this sense, Bono has affirmed: "Damn the homelands that proclaim the value of the homeland while patriots die of hunger or necessity. More than UN resolutions, the Sahrawis need solutions to their problems, because they live very badly".
On one of the current affairs, José Bono has indicated that "he would not have denied attention to Brahim Ghali, for humanitarian reasons ", but he has pointed out that from his point of view" that attention would have been given to him in Logroño. I would have paid Switzerland to give it there".
Bono also insisted on the importance of the neighborly relationship between Spain and Morocco: "Geography is stubborn"because Ceuta and Melilla are Spanish, European and" unquestionably African enclaves. "In his speech, Bono recalled some data:" Spain is Morocco's first customer, Morocco's first supplier, and Morocco's third investor. Morocco is essential in the fight against terrorism. We have prevented attacks thanks to the support of the Moroccan secret services for many years. We have to be good neighbors. "
Ceuta, city of coexistence
The former Defense Minister wanted to highlight the importance of Ceuta as "an example of the history of Humanity that houses a mixture of hopes, sufferings and races. This historical movement has not been exempt from conflicts to dominate the space ".
Likewise, the autonomous city has been referred to as a "city of coexistence despite historical regrets." In Ceuta "those who pray to Christ, to Allah and those who pray to no one, who have the same right to enjoy the streets, share festivities." The socialist politician has contrasted the purity of blood "that preserves the worst" with the miscegenation, as a key factor to strengthen "identity ties".
In Ceuta must be born "a future that abandons inherited enmities. Let borders be solutions for each other. The border is nothing more than a disgrace for some, for others and for many who cannot live well. Some live very badly because the border is not an opportunity, "he pointed out.
Follow the topics that interest you
Reference-www.elespanol.com