HELP. The World Central Kitchen organization was dedicated to providing food to thousands of people during the pandemic. | Photo: World Central Kitchen
Since 2010, chef and activist José Andrés founded and directs World Central Kitchen, an organization that installs community kitchens in places affected by disasters such as earthquakes and hurricanes. Both in the United States and in other parts of the world, he has deployed his team of volunteers with pots and pans to cook and bring a plate of food to hundreds or thousands of those in need.
In Hispanic Heritage Month, when the culture and contributions of Hispanics are celebrated and highlighted throughout the United States, José Andrés could not be left out. In the last year, which has had a wide reach, it has appeared frequently in the main media of the country.
origins
Andrés grew up in the Asturias region, in northern Spain. During his childhood he spent many Sundays helping his father, who loved to share food, to prepare paella. Some weekends they cooked enough for 100 people. From the age of 7 he began to learn to mix ingredients.
He came to the United States at age 21, to work in a restaurant in New York City. Two years later he opened Jaleo, his first location in Washington, DC. Since then he has competed on cooking shows and has become a celebrity chef, author, and owner of more than 30 restaurants.
He was nominated for the Nobel Peace Prize in 2019 for his willingness to help those affected.
Now 52 years old, his mission is to help build a world where no child goes hungry, where there is always a plate of hot food and a helping hand in tough times, The Washington Post reported in a profile of the chef.
What Andrés enjoys the most is lighting an outdoor fire to cook. This is how he prepares paella, the classic Spanish rice, in a giant frying pan in which 200 pounds of rice, once cooked, becomes 400 pounds and feeds more than 400 people.
Attendance
World Central Kitchen helps out in most emergencies. Their volunteers, who often include children, usually cook dishes from the region they attend.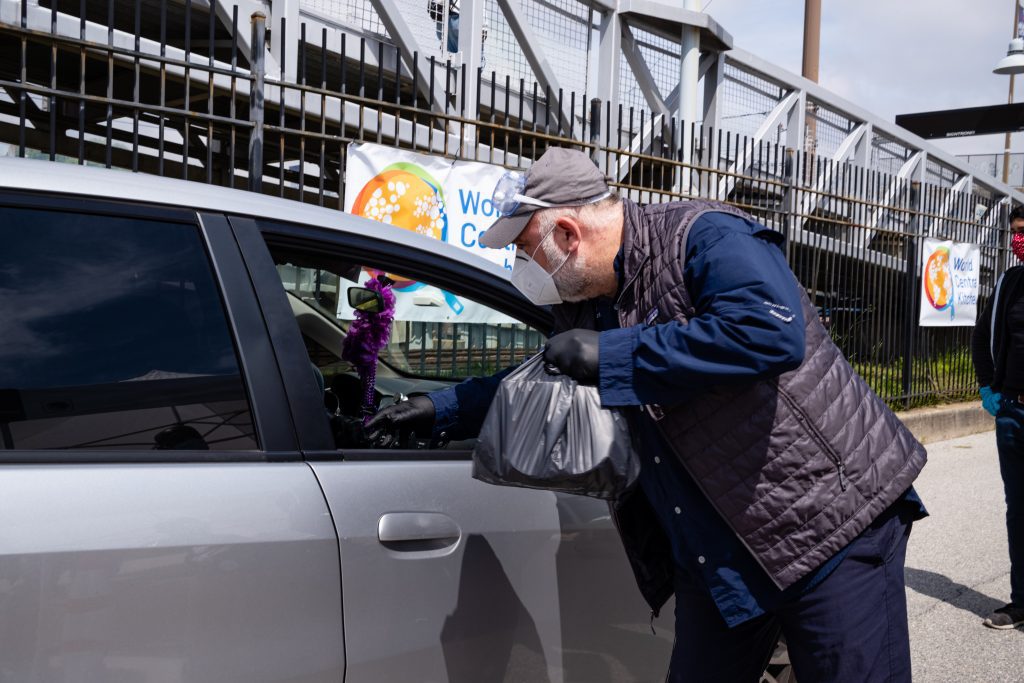 In March 2020, at the beginning of the pandemic, when thousands of people were left without jobs and with recommendations to stay at home, Andrés temporarily closed his restaurants in Washington DC to convert some into community kitchens.
At the time, he explained that he was seeking to provide a plate of food to the people most in need during the pandemic. And so it was: By October 2020, World Central Kitchen had delivered more than 25 million plates of food to those affected by the coronavirus.
The organization has also cooked for firefighters trying to control wildfires in the northwest of the country and for those displaced by hurricanes on the Gulf Coast. They fed people injured in a major explosion in Lebanon and survivors of the devastating bushfires in Australia. On the US-Mexico border, they cook for refugees living in tents.
Prize for Courage and Courage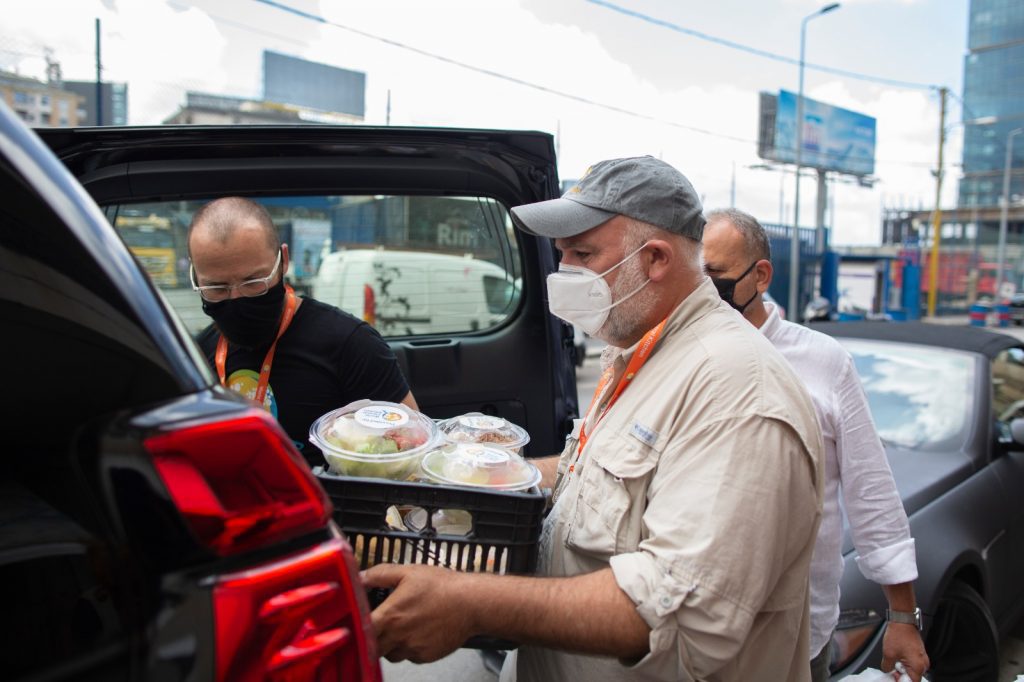 Andrés was one of two winners of the Courage and Civility Award presented by Jeff Bezos, the billionaire founder of Amazon, on July 20. The award included $ 100 million.
Bezos called Andres and CNN commentator Van Jones, who also won, both humanitarian activists, are role models. Andrés indicated that he will use the money to advance the work of World Central Kitchen.
The celebrity chef said he wants to double food aid and change the way 3 billion people cook around the world. He argued that the pandemic caused an increase in hunger.
"This prize in itself cannot feed the world on its own. But this is the beginning of a new chapter for us, "he said.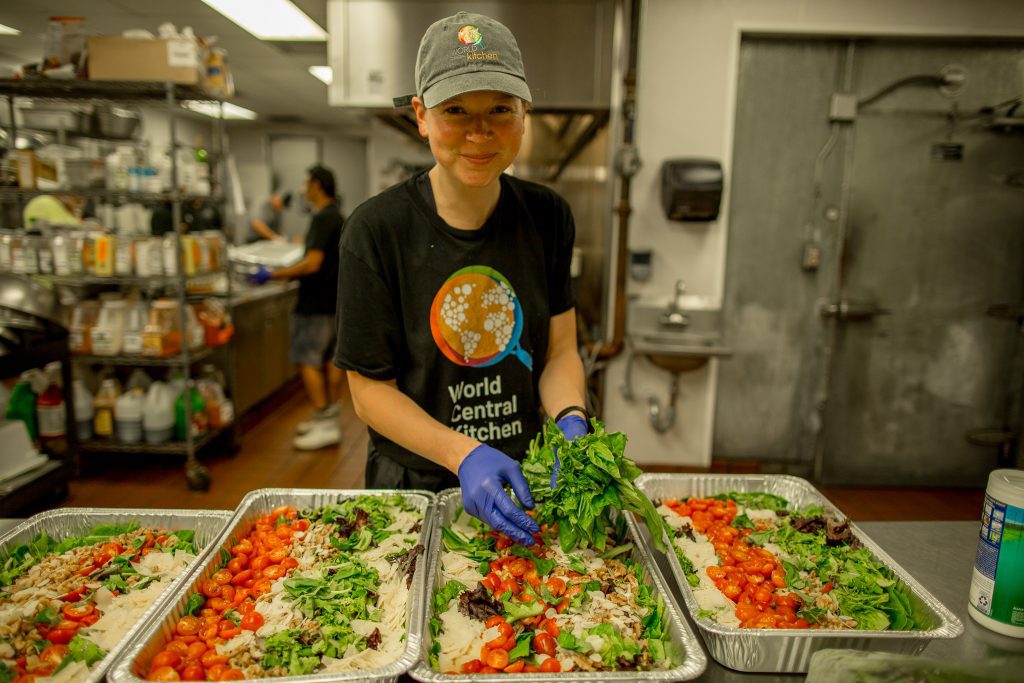 Andrés' other honors include the Humanitarian of the Year award from the James Beard Foundation in 2017 and the National Medal of Humanities in 2015.
Most recent action
José Andrés arrived in various parts of Louisiana to serve meals to affected residents and first responders dealing with the aftermath of Storm Ida, which made landfall as a Category 4 hurricane in late August.
The storm has caused flooding and left dozens of deaths, in addition to approximately 1 million homes without power. Andrés reported that his organization planned to serve thousands of hot meals and sandwiches in affected areas on Monday, August 30.
"I'm trying to reach as many communities as we can, as fast as we can, especially the people who lost everything (…) No one should be going through the pain of hunger," Andrés said in a video posted on his social networks.
With information from The Washington Post.


eltiempolatino.com