Opinion: It is upsetting to see very viable residential properties being gutted — in other words taken down to the studs — for the sake of achieving parity with the strata and guidelines for new construction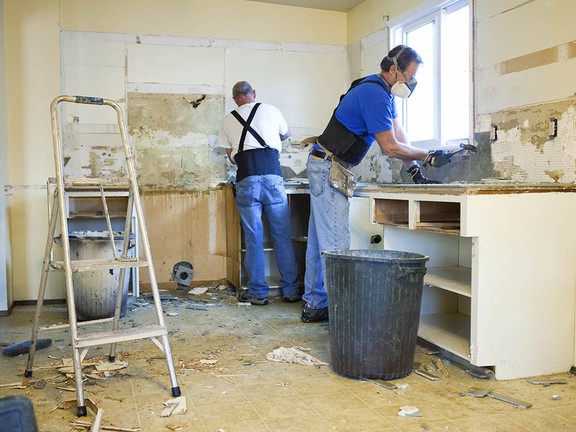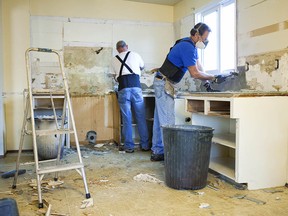 Article content
As a fire protection engineer who has worked on numerous projects, including historic buildings in the City of Vancouver and across the province since 1982, I must sympathize with Avi Barzelai's frustration with the building permit process in Vancouver (City's building permit not for the faint of heart, Sept. 22).
Article content
A number of factors have contributed to the situation with respect to renovation of dwellings.
Article content
Firstly, due to a complete ground-up analysis of the National Building Code, along with technical complexities due to energy requirements, accessibility and other issues, the B.C. and other provincial regulations are now significantly more complex than they were a decade or two ago. Although much work was carried out through the national process to break down the code into easily understood objectives, the new code totally failed to address the needs of existing buildings.
Existing buildings rarely if ever conform to the current provisions of building codes, and by leaving out a mechanism for dealing with this situation, such deviations from the building code technically require an alternative solution prepared by a registered engineer or architect. As there may be numerous non-conforming conditions, this bogs down the process.
Article content
Secondly, with the advent of strata conversions, somehow the legal process for stratification required buildings to be fully upgraded to the code. This is counter-intuitive, as any process that requires any and all conditions to be upgraded is by nature both expensive and impractical.
Fortunately, for significant heritage projects, we have been able to establish agreements with the City of Vancouver in order to develop a reasonable "scope of work." This mechanism has now been included in the Engineers and Geoscientists of B.C. Guidelines for Fire Protection Engineering Services on Building Projects. This document, while advisory, should be referenced and used by all professionals working in the field — including authorities such as the City of Vancouver.
Article content
Part of the problem is that not all consultants and authorities utilize this approach — instead relying on literal application of the code. Effectively, the majority of projects are often completed without a comprehensive on-site assessment of conditions that can lead to a bespoke strategy for a particular building.
As a past long-term resident of Kitsilano, it is very upsetting to see very viable residential properties being gutted — in other words taken down to the studs — for the sake of achieving parity with the strata and guidelines for new construction. Taking this approach is not only destructive of much heritage fabric but is unsustainable in terms of the carbon footprint and cost of renovation.
Prior to this situation arising we were able to establish agreements for heritage houses that retained all existing floor and wall construction/lathe and plaster without the need for removal of all finishes and upgrading to literal code requirements.
Article content
While this may not be possible in the current risk-averse climate, at least one representative project should be undertaken as a way to prove that a less-costly yet acceptable approach is possible. This case can then be used to create a more practical guideline for house conversions.
While in a perfect world we may aspire to make these buildings fully compliant with the code, modern standards of safety should be applied reasonably. This has been the approach that we have used in enabling key historic buildings to be upgraded in the city. If this standard has been acceptable for large heritage projects, then we should ask, "Why should a higher standard apply to small buildings like houses?"
Due to the lack of a mechanism in the B.C. Building Code for dealing with existing conditions and municipalities looking for solutions, Engineers and Geoscientists of B.C. have recently agreed to work with the province by establishing a task group to come up with a mechanism for existing buildings. Essentially, a holistic approach is required based on actual construction conditions.
Article content
Similar incentives are needed to address secondary suites in existing houses, which could provide a supply of legal suites to ease the housing crisis. While many municipalities are creating their own bylaws for secondary suites, a provincial strategy permitting this across the board is required.
The expertise is available to address these problems with a reasonable solution that avoids significant demolition of viable housing.
John Ivison is a registered professional engineer in B.C. and a fellow of the Society of Fire Protection Engineers. He is a past spokesperson for Engineers and Geoscientists B.C. and former commissioner of the Vancouver Heritage Commission.
reference: theprovince.com