Jannaï Dopwell-Bailey's family and friends gave her her final break on Friday.
Dozens of people attended the adolescent's memorial service at St. Paul's Anglican Church in his Côte-des-Neiges neighborhood.
It was a celebration of his love for his family, his friends and for life.
What a sense of humor he had. He would definitely have gotten into acting. It had a lot of potential; he was capable of great things. What a person, "said Kevin George, Dopwell Bailey's cousin and godfather.
"He loved to dance and rap. Always happy and energetic, a peacemaker who brought people together. He was the soul of the group and, at the same time, the fool. "
Read more:
'He Was Loved': Vigil Held by Teen Fatally Stabbed Outside Montreal School
But the Dopwell-Bailey memorial was also a painful reminder of how all that potential and that life ended so abruptly and violently.
Dopwell-Bailey was stabbed to death outside his school in the Côte-des-Neiges last month after a fight broke out between a group of teenagers.
He was only 16 years old.
Another teenager has been arrested and charged.
Read more:
Montreal Mayor and Police Chief Speak Out After Teen Murder
Dopwell-Bailey's aunt says she would like authorities to do more than just put more police in their place and really address the underlying causes of the increase in violence among the city's youth.
"This is so unacceptable, these are children who are being killed," Onica John said.
"We also recently had a kidnapping, a school shooting, another (act of) school violence. This shouldn't be happening. "
John refers to the recent murder of another 16-year-old in front of a school.
Thomas Trudel was shot and killed in front of the Joseph François Perrault secondary school in the Saint-Michel neighborhood on Sunday night.
Read more:
Laval police search for second suspect in attempted kidnapping of teenager
On Tuesday, Laval police arrested a suspect and charged him with assault and attempted kidnapping of another teenager in front of Curé-Antoine-Labelle High School in the Sainte-Rose district of Laval, an incident involving a firearm. .
"These are kids, they're supposed to do kid stuff, not play with guns and knives," John said.
Both municipal and provincial authorities say they are doing everything they can to enforce stricter gun control, but they cannot do it alone.
Mayors from across Quebec have come together through the Union of Municipalities of Quebec (UMQ) to pressure the federal government to implement stricter gun laws and control firearms trafficking at the border.
"Québec municipalities, particularly in large urban centers, are facing an increase in acts of violence involving firearms. The recent tragic events in Montreal demonstrate once again the urgency in which the federal government must intervene strongly to combat crime. We must protect our population. It is not negotiable, "said Daniel Côté, mayor of Gaspé and president of the UMQ.
The federal government says it is looking into the issue of banning firearms.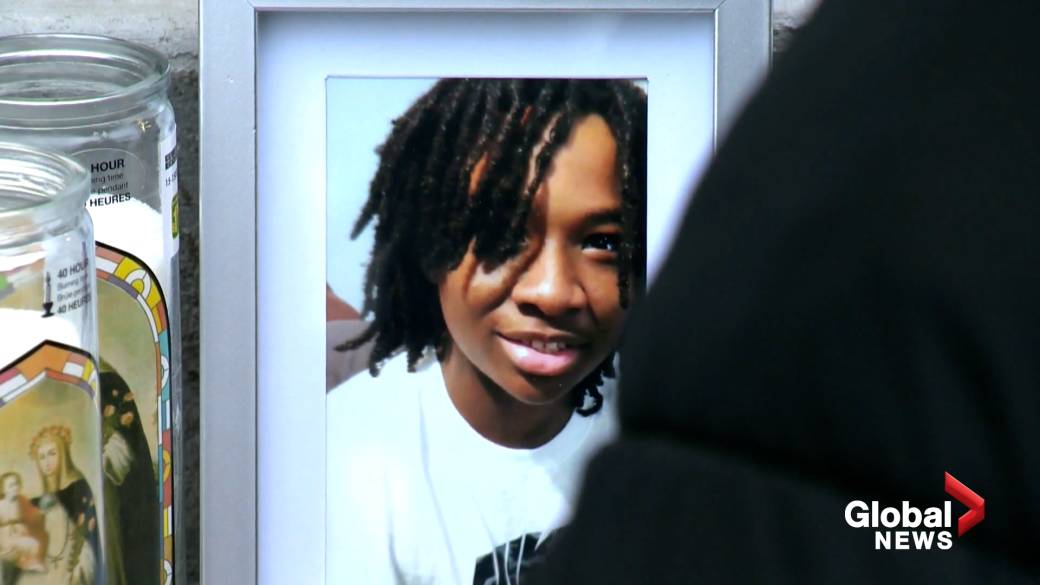 Vigil honors life of 16-year-old stabbing victim in Montreal
© 2021 Global News, a division of Corus Entertainment Inc.


Reference-globalnews.ca
The Canadian News
Canada's largets news curation site with over 20+ agency partners