Jagmeet Singh apologized to the head of the British Columbia Assembly of First Nations for failing to heed a call to address the organization's annual meeting.

"That was a mistake and I take responsibility," Singh said during a campaign stop in Toronto.
"That should never have happened."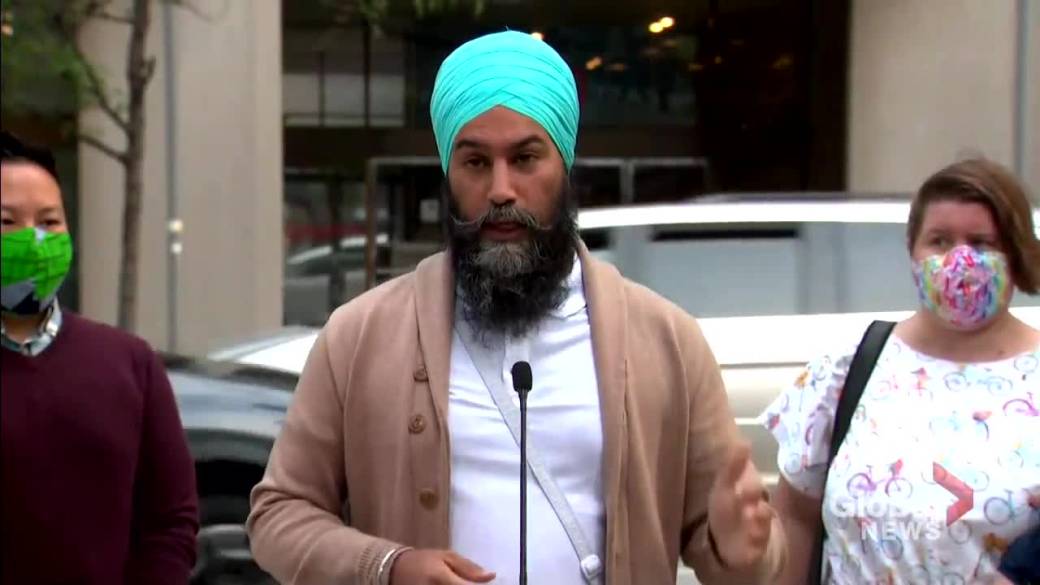 Canadian elections: Singh says Trudeau " shouldn't have been kidding " about a caller's protest at the hospital
The assembly said in a press release that the leaders of the three main federal parties were invited to appear digitally to address the chiefs at this week's two-day meeting. The lack of response calls into question the commitment to a true and lasting reconciliation, the assembly said.
"Everyone has paid close attention to indigenous issues, but they are unwilling to appear before the First Nations leadership in British Columbia," said Regional Chief Terry Teegee.
"If they cannot spend ten minutes addressing these issues during the elections, what kind of attention will they pay to reconciliation once they are elected?"
Read more:
The Close Calls: Here are the walks that could end with a photo on Election Night
The British Columbia Assembly of First Nations represents the 204 First Nations in the province.
"Big boss, my apologies," Singh said. "I'll make sure I do this right."
Singh has positioned himself as an ally of indigenous voters. He was the first leader to campaign on a reservation and spent Monday at Neskantaga First Nation, a flying community in northern Ontario with the longest water advisory in Canada.
The leader's campaign is now turning its gaze to coveted seats in Ontario, including the Toronto Center.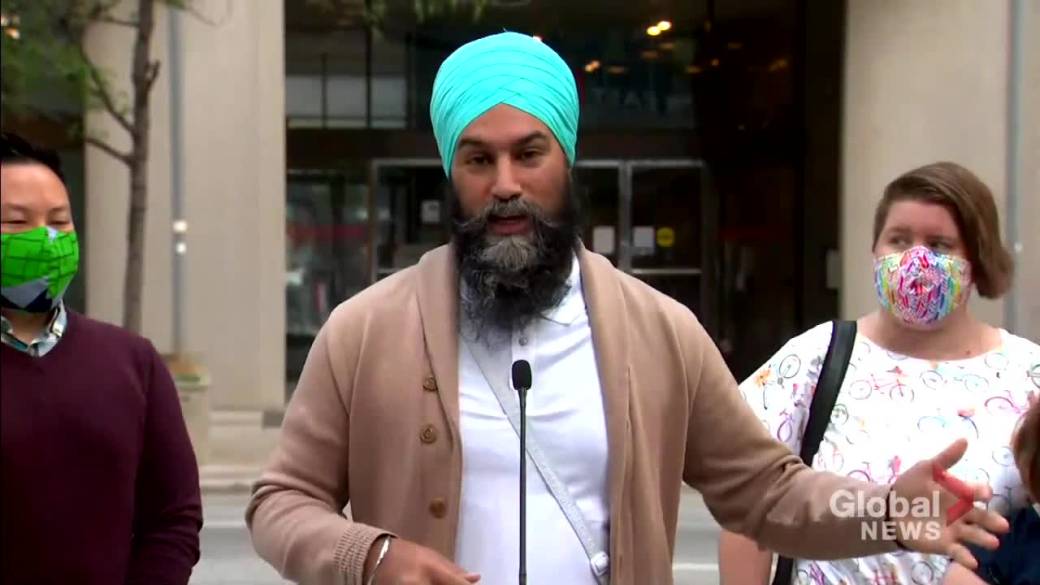 Elections in Canada: Singh Commits to Addressing High Telecom Costs in Canada
The New Democrats came in third place there during a by-election sparked by the resignation of liberal Bill Morneau last year. He is also looking for the leader of the Green Party, Annamie Paul.
While reiterating his commitment to reduce the prices of mobile phones and the Internet, Singh was confronted with an interlocutor who was yelling about the "new world order", communism and COVID-19 conspiracy theories.
Later, Singh will stop at the Kitchener Center, where current liberal Raj Saini resigned earlier in the campaign after facing accusations that he harassed a female employee, he claims he strongly denies.
© 2021 The Canadian Press


Reference-globalnews.ca