The Montreal Gazette asked two local music artists of Italian descent what it means to them to perform at the festival.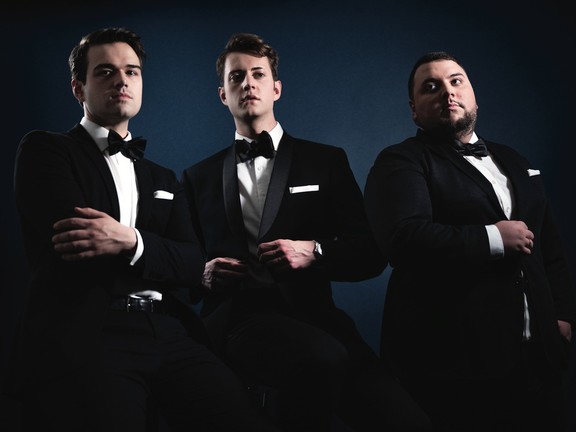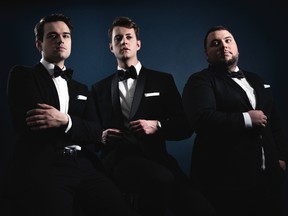 Postmedia may earn an affiliate commission from purchases made through our links on this page.
.
What does it mean to perform at Ital Fest for an Italian Montrealer? To find out, the Montreal Gazette reached out to two Montreal music artists of Italian descent, who participated in the final weekend of the annual celebration of Italian culture.
.
Marco Bocchicchio has been performing at Montreal's Ital Fest for more than half his life, since he was 12 years old, to be precise. He is now 25 years old. His entire musical career, from child prodigy to professional singer, has been marked by appearances at the annual festivities, singing on the stages of St-Laurent Blvd. in Little Italy.
However, the Kirkland native admits he was overwhelmed with excitement when he learned this year that for the first time Ital Fest would have a stage downtown, on the Esplanade tranquille in the Quartier des Spectacles. That's where his operatic pop trio Lyrico Ensemble, created last year with two fellow graduates of McGill's opera voice performance program, will perform on Saturday at 8:30 p.m.
"I am ecstatic," Bocchicchio said Wednesday. "When they told us that they were giving us that opportunity, I'm not going to lie, I cried. I've been going to the jazz festival and all these music festivals, growing up, thinking, 'Wow, it would be nice to sing here one day, right in the middle.' When it was announced, I was over the moon. I'm very nervous, but excited."
.
Ital Fest, he explained, is a great event for the Italian population of the city.
"It's really about community and keeping alive the spirit of all these people who immigrated here over all these years," he said. "My grandmother still comes every year and that moves her. During those two or three weeks a year, we celebrate the country from which we originate. Is special.
Growing up, he learned Italian from his grandparents. After his grandfather's death, Bocchicchio applied for and obtained Italian citizenship in 2019, in his honor.
"I feel so close to (my Italian identity)," he said. "It is who I am."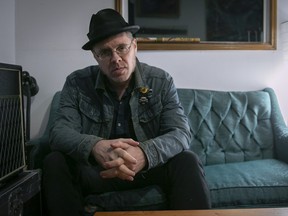 Paul Cargnello was a late bloomer, in terms of embracing his Italian heritage. The Montreal rocker fell in love with The Clash's punk attitude and ideals in his teens, and he built a career writing, recording and performing socially conscious yet inherently catchy tunes in English and French. But he was always half Italian (on his father's side), deep down.
.
"My grandmother half-raised me," Cargnello said. "My parents worked, so I spent a lot of time there."
He learned Friulian, an Italian dialect, from her; and he still dreams of her gnocchi.
His nonno, he explains, fought against Mussolini as part of the partigiano, the Italian resistance movement during World War II. From him, Cargnello got his rebellious spirit.
Recently, in addition to his successful career as a singer-songwriter, Cargnello had started DJing. Then, when his grandmother passed away last year, he began to delve into his love of Italo disco: '70s soul, funk, and disco gems from the homeland.
He's been playing the best Italo disco hits throughout this year's Ital Fest, and will do so again on Friday and Saturday from 2-3pm at the Esplanade tranquille.
.
The festival is "really nice," he said, before adding a characteristically political twist: "I'm not really into ethnic nationalisms, but it's good to see all the different communities coming. And it's fun to spin stuff that I think is pretty dark, but play it for a crowd that knows what I'm doing."
Participating in Ital Fest, for Cargnello, "is always a cross between feeling very embarrassed for not having spent enough time learning Italian and enjoying meeting so many Italians from so many different areas. There are so many dialects in Italy. It is so varied. It's fascinating to be a part of this.
"As a young punk rocker, I spent a lot of time rejecting my past. Now that I'm getting older, I think: 'I rejected too much. I should start accepting more of my past.'"
Montreal rock rebel Paul Cargnello tells harsh truths on his 18th album

Fariha Naqvi-Mohamed: During ItalfestMTL, I will enjoy Italian culture