Two days after a terrible accident that killed an 8-year-old girl and injured nine others in London. Ont., The police are still investigating the cause.

Little is known about the fatal accident that involved 10 people, including a troop of local Guides.
"Members of the LPS traffic management unit are reversing the incident and, as with all TMU rebuilds and investigations, it could be weeks before it is completed," said Cst, media relations officer for the LPS. London police. Sandasha Bough.
Read more:
London Ontario. Accident: an 8-year-old girl dies, members of the Guides of Canada among the pedestrians run over
"When that investigation is complete, we will be able to share more information about what happened and whether charges will be filed."
On Tuesday night, London police confirmed that a 76-year-old woman ran off the road and struck 10 women between the ages of six and 40, including an eight-year-old girl who has since died.
One adult and four children are said to be in good condition, another child is in good condition, and a teenager and two other children were treated for minor injuries, but have since been released from the hospital.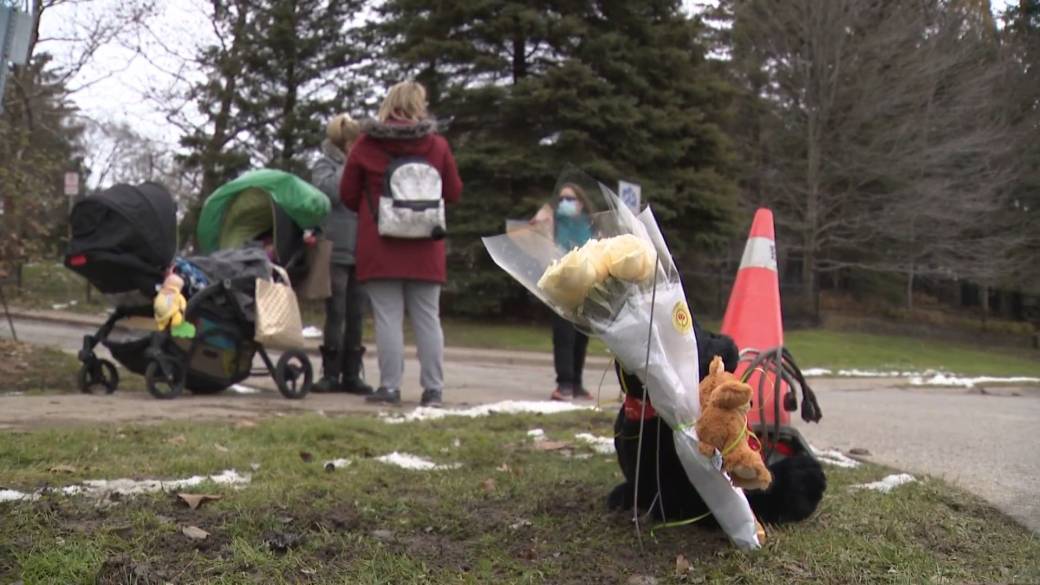 London, Ontario, mourns the death of an 8-year-old girl hit by a vehicle
Girl Guides of Canada confirmed to Global News on Wednesday that its members were among the pedestrians involved in the accident, however the organization did not indicate how many of its members were involved, their ages, or the extent of the injuries sustained by those members.
Trend stories
Tiny volunteer air force working 24 hours a day to feed, supply flood-stricken British Columbia

Canadians will need COVID-19 test day before flying to US: officials
"Girl Guides of Canada is in contact with local volunteers to provide whatever support we can and we will assist (the) London Police Service in any way possible in their investigation," a spokesperson said Wednesday morning.
According to police, emergency services were called to Riverside Drive at Wonderland Road at approximately 6:45 p.m. Tuesday.
A 76-year-old woman was driving west on Riverside Drive, approaching Wonderland Road, when she collided with a stopped vehicle at a red light, police said.
Police said the woman's car continued through the intersection, hopping onto a sidewalk, hitting a utility pole, hitting a small tree, and then hitting a group of pedestrians heading east on the north side of Riverside Drive to Wonderland Road. The driver was not among those who were sent to the hospital.
Read more:
'An unspeakable tragedy': messages of condolence, support poured out after London, Ontario. shock
As of Thursday, no arrests have been made. The investigation is ongoing, but police have made sure to say that they do not believe the accident was a target and it appears to be a tragic accident.
"Information gets out on social media and there are rumors and speculation, and that can spread very quickly, so we just wanted to make sure the public knew that it didn't seem like it was an intentional act," Bough said.
– with files from Jacquelyn LeBel, Andrew Graham, Matthew Trevithick, Sean O'Shea, Ryan Rocca of Global News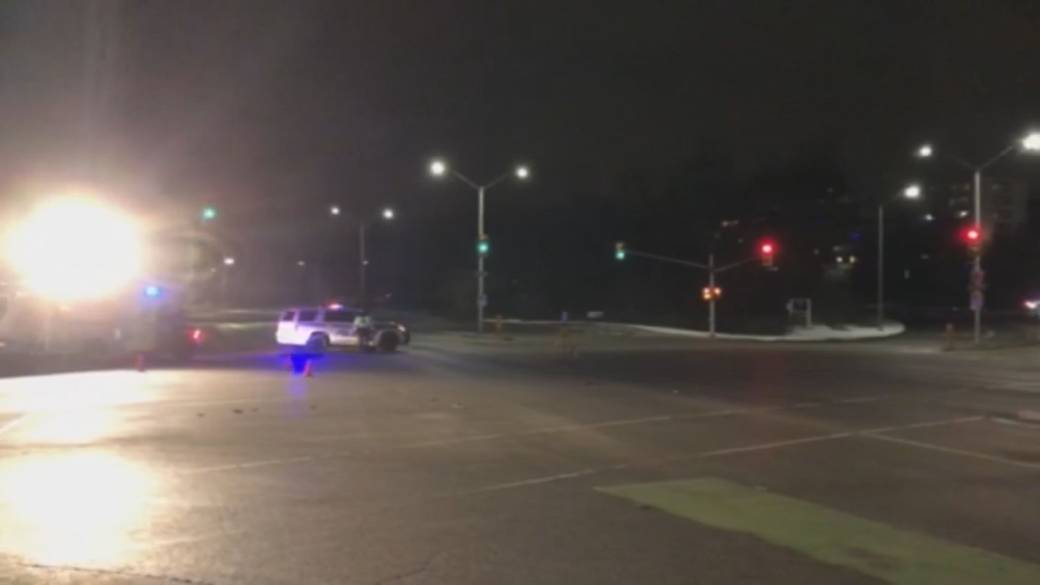 Multiple people taken to hospital after pedestrian collision – London police
© 2021 Global News, a division of Corus Entertainment Inc.


Reference-globalnews.ca