The Ministry of the Interior pays 1,130 euros to María Gámez, the General Director of the Civil Guard, to attend a course with which to improve her knowledge in English.
As EL ESPAÑOL has learned, learning consists of a total of 100 hours in face-to-face mode, that is, with a private teacher. Gámez began to teach those lessons in April of this year.
The information appears in the answer to a parliamentary question formulated by the Popular Parliamentary Group in which it was questioned precisely because of the languages ​​that the director of the Armed Institute was studying in recent times.
In addition to Gámez, other senior officials in the portfolio led by Fernando Grande-Marlaska have been able to enjoy in recent years a series of similar courses paid for by public funds from the Ministry of the Interior.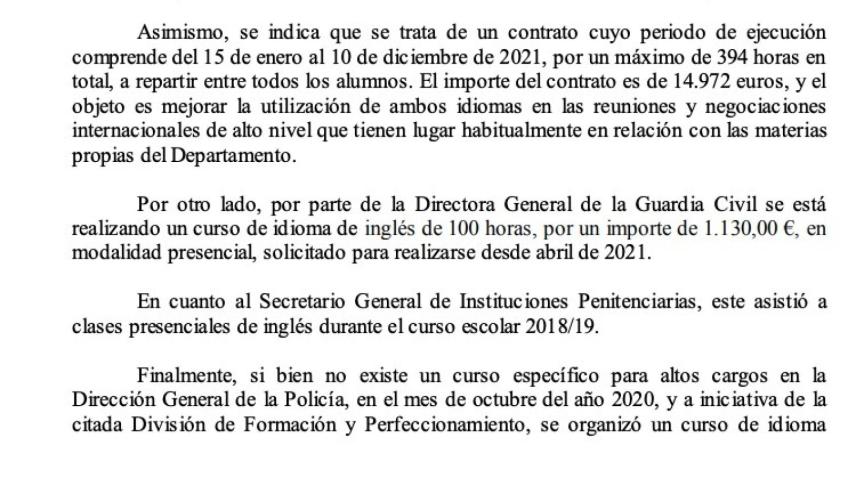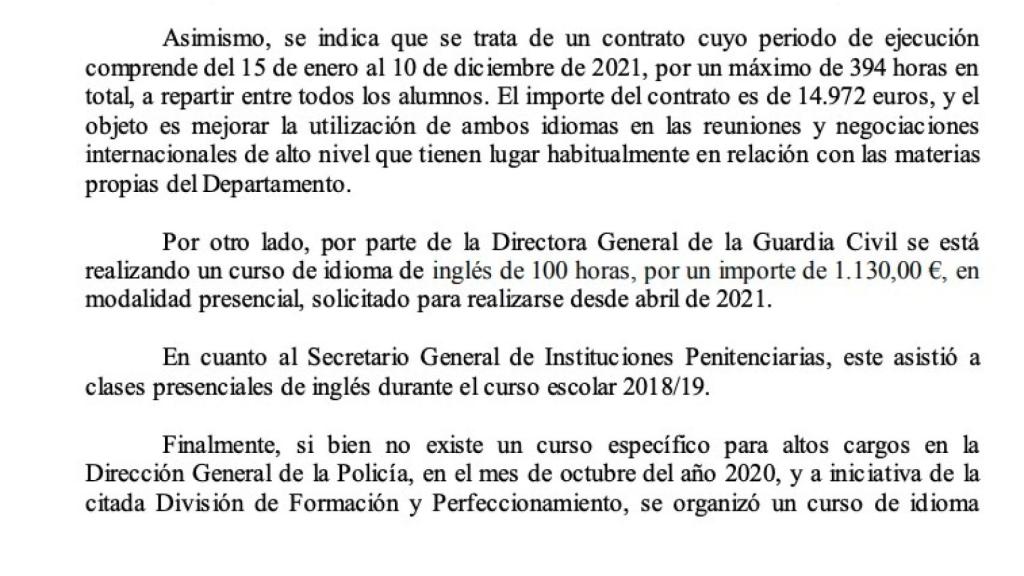 Without going any further, the Secretary General of Penitentiary Institutions attended face-to-face English classes during the 2018-19 school year.
Courses in the dome
The PP asked in July, at the beginning of last summer, about the English courses that are taught in the Interior dome. Now, the Marlaska ministry confirms that the contract has begun to be executed last january 15 and it will last until December 10 of this year.
Classes span a 394 hours maximum in total to be distributed among all the students. The contract for the classes of senior officials amounts to 14,972 euros and was awarded to the company Interlang Servicios de Idiomas SL.
According to Interior, the ultimate goal is "to improve the use of both languages ​​in high-level international meetings and negotiations that usually take place in relation to the Department's own matters."
Although there is no specific course for senior positions in the General Directorate of the Police, in October 2020, and at the initiative of the aforementioned Training and Improvement Division, an English language course was organized for senior officers of the Police. the National Police.
As reflected in the answer to the question, it was extended to all members of the Governing Board of the National Police.
Follow the topics that interest you
Reference-www.elespanol.com