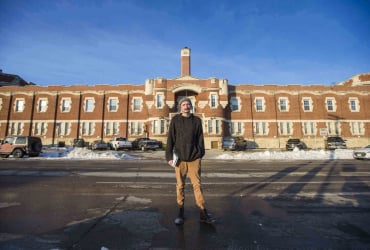 For three years, the high priests of the QAnon conspiracy theory movement and other far-right crackpots and bigots had preached about a storm on the horizon.
On January 6, fueled by lies peddled by the 45th President of the United States of America and his sycophantic allies, the prophecy fulfilled itself.
Looking from Canada, it seemed that the United States was engulfed in flames.
They came from all over the country, loaded into cars, trucks and buses with weapons, banners and Confederate flags, with the intention of overturning the results of the 2020 presidential election.
To read more of this story first reported by Winnipeg Free Press, Click here.
This content is made available to National Observer Canada readers as part of an agreement with Winnipeg Free Press whereby our two trusted news brands collaborate to better cover Canada. Questions about the content of Winnipeg Free Press can be directed to [email protected].
Reference-www.nationalobserver.com