The former Alouette, who is one of the rare breed of athletes selected in their first year of eligibility, will be inducted in September.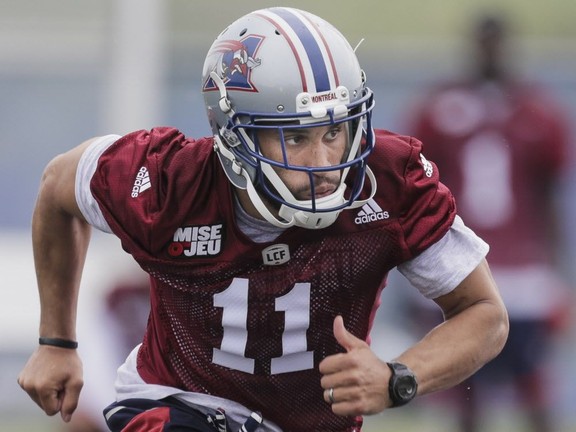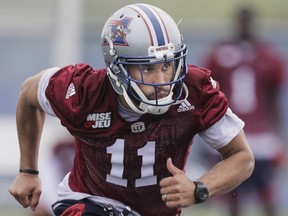 Article content
When Pierre Vercheval, the former Alouettes guard turned RDS commentator, explains the role of the strong-side linebacker to viewers, he refers to it by reference as the position Chip Cox played exquisitely for 13 seasons.
Article content
There might not be any higher recognition than that, except for this: On Tuesday, the CFL announced Cox was part of the 2022 Canadian Football Hall of Fame class that will be inducted this September. There's no denying Cox had a Hall of Fame career with the Alouettes, but few players — other than quarterbacks like Anthony Calvillo or Ricky Ray, one of this year's recipients — get the nod their first year of eligibility. That takes a special breed of athlete.
"Being named on the first ballot, that's the way it ended," Cox said this week from his home in Columbus, Ohio. "That's like the cherry on the top. You're being rewarded—finally. It took a while, but I'm getting my roses. This justifies the hard work and sacrifices I put in for the game. When you're working out, giving up time with your family, being away and then, to be honored for it and recognized for it… it's a great honour."
Article content
Cox, only 5-foot-9 and 185 pounds, arrived in Montreal in 2006, one year after being signed as an undrafted free agent by the Detroit Lions. Originally a defensive back, he reluctantly switched to linebacker three seasons later, following the release of TJ Hill.
It was former Alouettes general manager Jim Popp who advised Cox that it was the position he was born to play in Canada, allowing the speedster the best of both worlds. He would continue to cover, but also played close enough to the line of scrimmage to tackle and blitz, roles he coveted.
In 228 games, Cox recorded 926 tackles — it still irks him he didn't reach 1,000 — 32 quarterback sacks, 23 interceptions and 28 forced fumbles. A four-time league all-star, he was named the CFL's outstanding defensive player in 2013, following a career-high 108 tackles, 12 sacks and four interceptions.
Article content
But Cox, who relished playing and being on the field, also was utilized on special teams and blocked kicks. He holds the CFL record with six fumble returns for touchdowns and shares the record (108 yards in 2011) for the longest fumble return. The indefatigable Cox missed only one game from his rookie season until 2017, when he suffered a season-ending knee injury in early October.
"If you're the best player, you should play as much as possible," explained Cox, who turned 39 on Friday. "If you truly love this game, you won't complain about playing it. Go do it. You grow up wanting to play. You become an adult (and pro) and you're entitled not to play certain things? If you're the best for it, play. If you're tired, you didn't prepare. Tired's not an excuse."
Article content
Cox appeared in four Gray Cups, winning consecutive titles in 2009-10. While he was part of some terrible teams during his final four seasons, opposing quarterbacks paid him the ultimate compliment at the end, their reluctance to test him often conspicuous. As a freshman in high school, Cox remembers telling his coach he wanted to cover the best receiver, but also wanted to blitz and tackle. He didn't become a starter until his senior year.
"I was never all-conference in college, but I kept going, kept driving and my work (ethic) never wavered," said Cox, becoming emotional. "Even when I wasn't playing in high school I was still trying to get better. For what? One day, when I got my chance, I wasn't going to come off the field. Never. I still worked to get to that next level. I always knew one day, when I got the chance to put my talent on the line in front of people in the right eyes, I'd prevail."
Article content
It should come as no surprise, despite the individual accolades, Cox annually reported to training camp fearful of losing his job. Or he worked like he was trying to steal someone's position. He often was misunderstood by the media; his reluctance to give interviews painfully obvious. But for those who repeatedly sought him out and asked cogent questions, Cox was forthcoming and enlightening.
He tried the NFL only once, in 2007, when he signed with Washington, and has no regrets at being unable to leave his mark. Instead, he remained loyal to the Alouettes, repeatedly re-signing while spurning potential free agency. Of course, he was also richly rewarded; one time, he made the league's highest-paid defensive player by Popp.
Article content
It was former defensive co-ordinator Chris Jones, now Edmonton's head coach and GM, who advised Cox, as a rookie, he could expect numerous NFL opportunities but, perhaps, the grass wouldn't necessarily be greener there.
"That kind of resonated with me throughout my career," Cox said. "There's something good in Canada. That conversation stuck with me. That's why I stuck in the CFL so long. I could have gambled and taken a chance on myself, but when you have something good, why let it go?"
These days, Cox owns a nine-hole public golf course and gym. He's also five weeks away from graduating from Columbus' police academy.
Alouettes' dominant performance shows what they're made of

Alouettes are slowly building support, president Mario Cecchini says

Alouettes' Chip Cox has to catch up after signing one-year contract during training camp