Ayrah Taerb steps up to the altar of a major downtown Toronto church and raises a glass, dressed in a two-part elegant burgundy three-piece suit to recount her life on the fringes.
"I'm going to miss you all," he repeats often as the chorus on a new hip-hop track that's playing at the Metropolitan United Church for a production crew and a handful of others, jumping into the high-energy sections despite From the suffocating heat day at the end of August.
Taerb, who has been recording and performing his street anthems for a decade, has been more productive than ever since the pandemic, he said in a recent interview with National Observer of Canada.
But his latest work, a medium-length LP called Indicates; Omega, which will launch next month in a stage installation backed by a youth arts organization, has also posed particular challenges.
"In many ways, it was the most challenging album to create, as there are so many people to communicate with," he said. "It is a balance between having more access to resources and fewer freedoms because I am more responsible to more people."
The performance between the church windows will be incorporated into a launch event next month in the Bentway, a new public art space under Toronto's Gardiner Expressway, as part of SKETCH Making With Place Program, which aims to animate and amplify silenced or hidden environmental and social stories.
What people are reading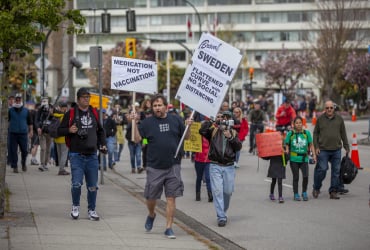 As he explains on the SKETCH website, the work describes his experience "at the intersections between poverty and genius: complexity and culture; the speed of capitalism versus the stillness of humanity. "
Taerb acknowledges that the process resulted in some tense moments and that the organization has given him "some grace periods for the number of times I have lost my temper with the staff, the number of times I have spoken rudely because someone did not understand an idea. creative that I had, even if I thought it was cool. "
"I would like to think that it has made me a better person, even if I am more aware of the ways that I am not a great person," he said. "I'm excited to publicly discuss that through music, because like I said, I can't do the Canadian front thing anymore. And I don't think I'm the only one either. "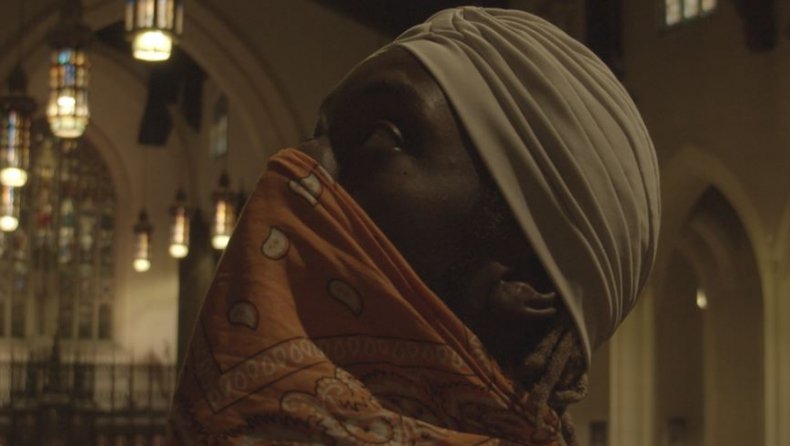 "If you want to brag about being an ally, you have to provide a substantial complement to the taste of the community you claim to help," says Ayrah Taerb.
In conversation, Taerb touches on a variety of topics, from his creative process and development to the industry that benefits from black culture while not adequately supporting the communities that produce it.
"If you want to boast of being an ally, you must provide a substantial complement to the taste of the community you claim to help," he says, adding that he knows a group of artists who could make a quality product from a composition and conceptual perspective, but needing production or engineering help.
"If a young mini says, 'Give me 50 bandz ($ 50,000) to make an album,' throw 50 bandz at him to make an album," he says, arguing that backing more black creatives would help Toronto establish a proper cultural identity for a metropolis. its size.
The Making With Place program is funded as part of the city's ArtworxTO program, which will promote public art and creative communities over the next year.
Taerb's presentation and talk will take place at 4:20 pm on October 7 at the Strachan Gate Green Amphitheater.
Morgan Sharp / Local Journalism Initiative / Canada National Observer
Reference-www.nationalobserver.com