ONEFA / Salvador Larios Pérez.
Student football in Mexico has always been concerned with instilling the highest values ​​in those who practice this discipline, and democratic participation is no exception.
That is why ONEFA undertook the task of interviewing Claudia Elizabeth Chávez Ángeles, Vocal of electoral training and civic education of the 22nd educational district board, based in the municipality of Naucalpan de Juárez, State of Mexico, so that I explained to our affiliated players in the Baby, Infant and Youth categories, what the Infant and Youth Consultation 2021 consists of, which is already underway.
"The Child and Youth Consultation is an exercise that is being held for the ninth time in our country. It began in 1997, and its purpose is to provide a space for reflection so that boys and girls can express themselves freely. It is aimed at boys, girls and young people from 3 to 17 years old ".
"The objective is to create a forum of expression where children and youth express their concerns, and that from this it is possible to generate public policies that take them into account. That is why it is so important that this message reaches those who make up the ONEFA Community, because we know that American football has always been a sport that has been concerned with instilling values, and here we talk about promoting and respecting the rights of children and youth , and that in the end we have a relevant and inclusive national scope, not only in numerical terms but through the various population groups ".
Regarding the installation of the polls, he comments: "We know that ONEFA primarily handles students, and we want them to know that this time the participation will be mixed, so that they will be able to vote both in person and virtually, through the schools. Our district encompasses the schools domiciled in Naucalpan. The teachers will support us through an electronic league, unique to each institution, and the children will participate as a homework assignment ".
"For schools and children who do not have mobile devices or internet, physical boxes are installed, the location of which can be consulted on the website of the National Electoral Institute. For any school that informs us that it does not have the computer resources, but wishes to participate, we bring the necessary materials ".
"The consultation is already underway, throughout the month of November, but from the 16th to the 22nd of this month is the strongest day, since it is intended that the majority participation be as close to November 20, which is the date on the one that commemorates the International Children's Day. Schools that cannot participate on these dates can do so on any other. It is important to point out that not only work is done in schools and in fixed boxes of the institute or of the citizen service modules. There is also a generic link on the INE page, in which any boy, girl or young person between the ages of 3 and 17 can participate. That is why our interest in ONEFA promoting this participation ".
"This consultation is based on opinions about the pandemic, caring for the environment and human rights. They are not random themes, but were defined through a survey held from January 8 to 17 of this year, with the participation of 8,396 children and adolescents from 3 to 17 years old, and that included urban, rural, indigenous population and people with disabilities, in order to choose the topics of interest to the population sector that we are covering. In the survey, a brief questionnaire was applied, which among other topics included health, care, subjective well-being and emotions, education, nature, environment, ecology, violence, discrimination, gender inequality, exclusion, rights and obligations of the State, and was as well as the population chose the topics, after the evaluation of a group of experts ".
"The specific invitation for the American football community is that first they check if their school is registered in this Infant and Youth Consultation, and if it is not, tell their teachers to call the INE so that we can generate an electronic league for them. that allows them to participate, and also invite parents and teachers of these young people to motivate them to participate. To me, and to several people with whom I have talked, we are very struck that American football has the peculiarity of promoting a lot of teamwork and family, and human rights, along with other values, are being promoted through the teamwork inherent in this sport. We also know the importance of family support in games, and that is why we invite parents to also encourage their children to participate in this activity, either through schools and through the generic league, which You will find it easily by searching the internet for 'Consultation for Children and Youth 2021'. When entering they will ask their age, and it directs them to the questionnaire that corresponds to them to answer ".
"This is the first time that the category of 3 to 5 years is included, for those who cannot read or write, and there the support of family, teachers and friends will be basic."
Regarding sanitary measures in face-to-face boxes, the INE recognizes the importance of maintaining sanitary measures: "In schools that work in person, we will take particular care in cleaning and disinfection of spaces, we will take care of the healthy distance between participants, use of antibacterial gel and disinfectant wipes, we will provide face masks to those who do not wear them, and we will ensure that all current protocols are observed ".
Regarding the results of this consultation: "It ends on November 30, and the information will be systematized immediately. Once processed, they will be disseminated at the beginning of next year, in various media, and also in the schools that express their interest in it ".
For questions or clarifications, it offers the following alternatives: "You can contact the telephone number 5553571920, through the email [email protected] or directly at Av. Valle de México # 42, Fracc. El Mirador, Naucalpan de Juárez. Any doubt or clarification, we can give you guidance even if you do not belong to the municipality of Naucalpan. It is an activity at the national level, and we can provide the necessary guidance, if you want the location of a physical box or know if your school is participating ".
Finally, he invites the young people who will participate to the following: "For us it is very important to know your opinion. In this consultation there is also an open space for you to also give your opinion regarding what suits your interests, how you feel about sport or what needs are being met. Any situation that they want to mention regarding the sport they practice, this will be an excellent opportunity to express it, since the results are delivered at the municipal, district and national level, so that they are translated into rights and laws that favor them ",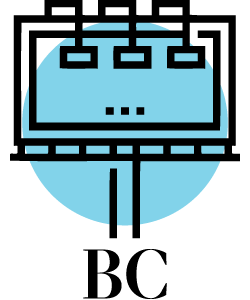 Branded Content is El Economista's commercial content unit that gives value to brands with content worth reading.


Reference-www.eleconomista.com.mx