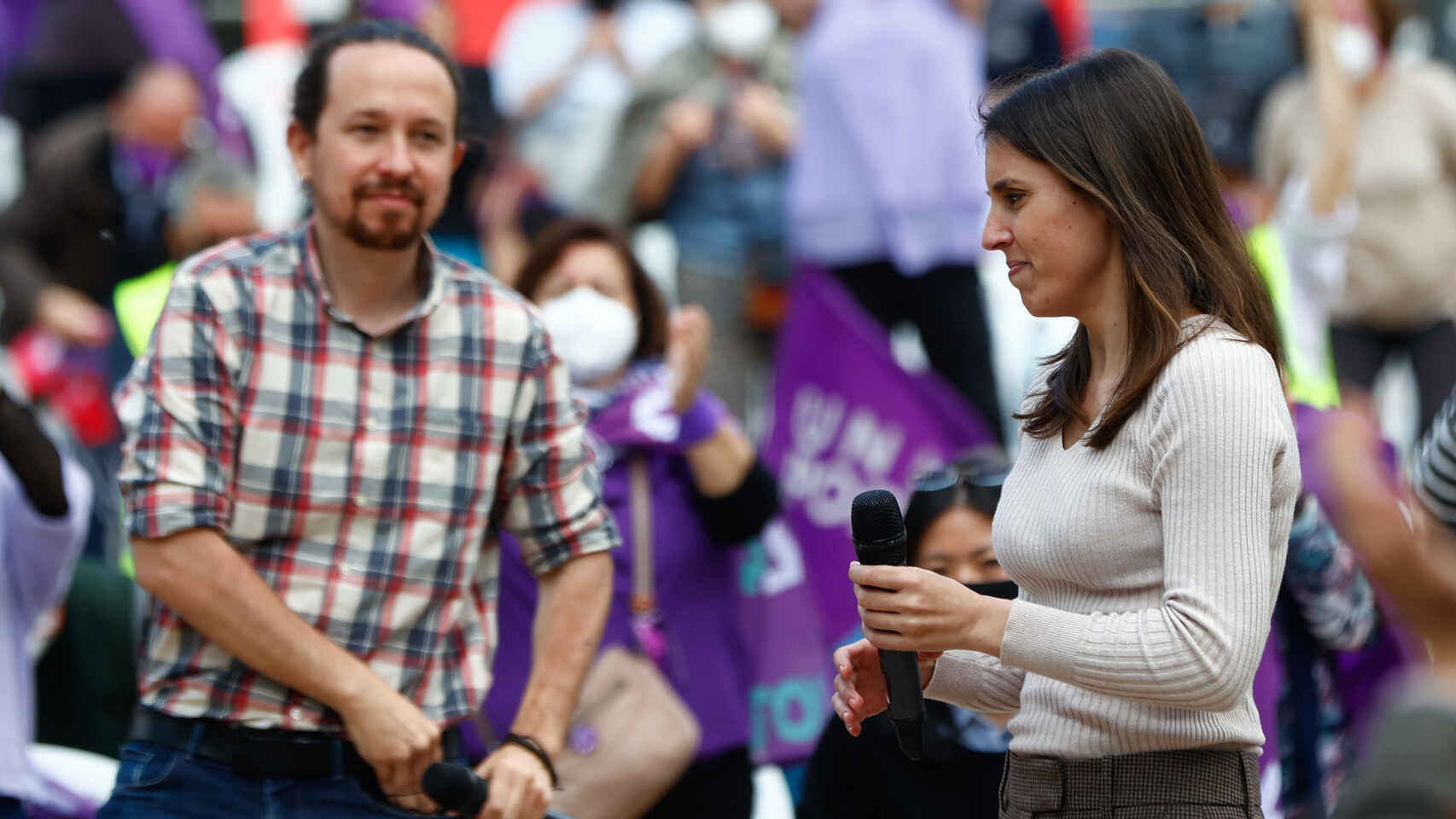 The former second vice president of the Government Pablo Iglesias and the Minister of Equality, Irene Montero, have asked the head of the Court of Instruction Number 1 of Collado Villalba to send a trial to Miguel Angel Frontera, who was "daily" in front of his home in Galapagar "uttering expletives." They have requested for him a sentence of one year and six months in prison for crimes of harassment and discovery of secrets.
In a letter of September 14, to which Europa Press has had access, Iglesias and Montero have also requested a fine of a total of 9,000 euros for the crimes of continuous coercion and serious injuries against the institutions of the State.
The couple has required, in turn, that a separate civil liability piece be opened so that Frontera post a deposit of 20,000 euros "to ensure the pecuniary responsibilities that, ultimately, can be declared appropriate and, alternatively, are claimed from the State."
Iglesias filed in July 2020 a complaint against Miguel Ángel Frontera for alleged crimes of harassment, coercion, discovery and revelation of secrets, disobedience to authority, disruption of public order and against natural resources and the environment.
The former leader of Podemos alleged that the defendant, "daily" since May 15, was "harassing and proffering insults such as calling him 'tick' or terms of a similar nature", which caused him a "serious alteration" of his daily life. and that of his family. In the framework of the investigations, last December the judge agreed to a restraining order of 500 meters on the accused.
Follow the topics that interest you
Reference-www.elespanol.com