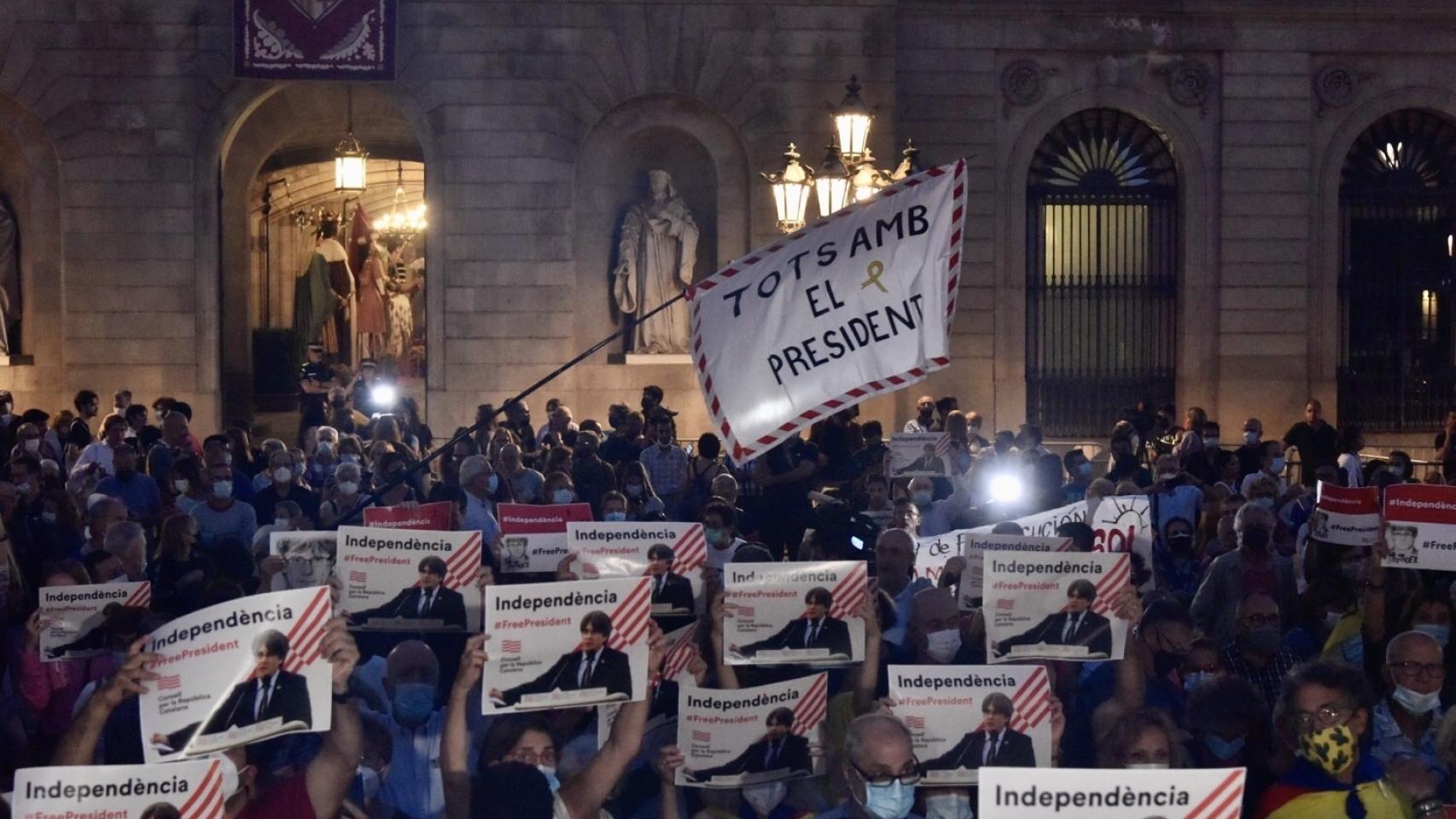 The Sant Jaume square in Barcelona has been filled with protesters this Friday night in support of the former president of the Generalitat, Carles Puigdemont, after his arrest and release in Italy.
They have carried banners of 'No surrender' (No surrender) and 'Independència' and the call for a demonstration by the AMI before all Catalan municipalities has been maintained after Puigdemont has been released.
The Minister of Economy and Finance, Jaume Giró; that of Health, Josep Maria Argimon; that of Social Rights, Violant Cervera, and that of Justice, Lourdes Ciuró, in addition to the ex-minister of the Generalitat Jordi Turull and the president of Ònmium Cultural, Jordi Cuixart.
An hour before, a few 50 people summoned by the CDRs They have demonstrated from the Jardinets de Gràcia, going down Via Laietana, in the direction of Plaça Sant Jaume.
Follow the topics that interest you


Reference-www.elespanol.com