Most Mexicans have used consumer health productsWe place these from a young age and they remain in our medicine cabinets for life. In all homes there is a certain stock that includes analgesics, for digestive discomforts, such as stomach pain, antacids, hepatoprotectors; to combat flu symptoms, such as cough and cold; or antiallergics, special soaps, vitamins, in general, remedies that are usually bought for corresponding to minor ailments and known by the user, with easily identifiable causes and that affect situations of daily life.
All of them can be bought without a prescription, they are over-the-counter, but that does not eliminate the great amount of science and technology behind them, since in many cases it is carried out by the same pharmaceutical companies that carry out research and generate medicines for diseases. more complex than we can imagine. We could think that this status allows us to make decisions about them and that they are substitutable, but they have gone through such a strict process that they deserve to be taken with conscience and respected in their indications so that they achieve their mission.
How much science is behind a free consumer product? The specialists of the pharmaceutical company Sanofi They opened the doors for us to learn in detail about their processes and the large amount of technology involved in a product that manages to reach the public in approximately 20 days from its preparation to its delivery at the distribution center and about 7 more days to reach the last corner of the country.
In the municipality of Ocoyoacac, State of Mexico, is located the manufacturing plant of Sanofi Consumptiona production site for the Mexican market with 100,000 m2 of surface, within which 40% of the production of Sanofi internationally and only 5% of exports; that is, 100 million solid and liquid packages for the local market and 20 million for other pharmaceutical markets.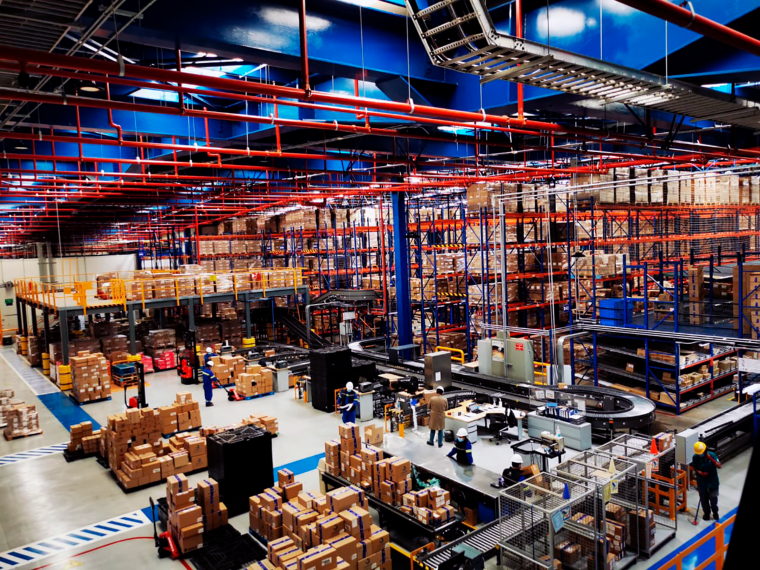 Alfonso Martínez, director of the plant Sanofi Consumption Ocoyoacacexplains that in that period of time many things happen, which increasingly integrate more and more technology in all areas, from packaging, batch manufacturing flow, digitization, filling lines, manufacturing rooms, warehouses regulated by temperature, process automation, safety and in general in all stages there are significant advances so that the products have the highest quality standards.
Production specialists say that in reality there is no distinction in the plants in terms of consumer and prescription products. The only thing that changes is the nature of the molecule, some need a more specific control than others. "Everything that is manufactured fully follows the standards of good practices; government guidelines, the same guidelines of the pharmaceutical company, and they all bring the science and research that any medicine would bring," explains Martínez.
In reality, what gives it the characteristic of free sale is the regulation, classification and permission that each country gives it, which through its authorities are in charge of thoroughly reviewing the peculiarities of each product, its safety and efficacy in accordance with the health regulation. In Mexico, the person in charge of this analysis is the Federal Commission for the Protection against Sanitary Risks (Cofepris)
Sanofi for example, as CHC (Consumer Healthcare) products are regulated by Cofepris NOM 059 on good drug manufacturing practices. This Standard establishes the minimum requirements necessary for the manufacturing process of medicines for human use marketed in the country or for research purposes. It is mandatory for all establishments dedicated to the manufacture or import of medicines, as well as quality control laboratories, conditioning warehouses, storage and distribution of medicines and raw materials.
The packaging example
As already mentioned, science and technology in this type of product is present at all levels. When walking through the halls of the plant, one can realize that even in the packaging there is already important research work.
Specialists explain that all packaging must be able to maintain the characteristics of the product for as long as it is on the market. "If this indicates that its shelf life is 24 months, studies are seeking to develop a package that protects the quality of the product, without any alteration or change."
This is also an obligation of the pharmaceutical company, that the time the product is out, it is maintained. For this reason, there are many different packages that have to do with the product and its characteristics such as temperature, for example, bottles, tubes, blisters, pots, blisters, aerosols, among others. In addition to various materials such as aluminum, glass, plastic, paper, PVC blisters, PVDC, ALU ALU, among many others. Now also specifically Sanofi seeks sustainability in packaging and they talk about achieving 82% recyclable cases for all products and the Clean Industry certificate.
Manuel Mustieles, Head of supply chain at Sanofi CHC, concludes that these self-consumption products that the pharmacy also generates promote self-care. For example, to avoid getting sick with the flu, we take vitamins, to avoid stomach pain we take antacids, to avoid a vaginal infection, we use hygiene products for women, these are problems that, although recurrent, must be treated properly, which is why the last recommendation , is that we always read the instructions, that we take a minute, because this allows us to properly know how to use the product and thus achieve its use in a responsible and safe way.
kg