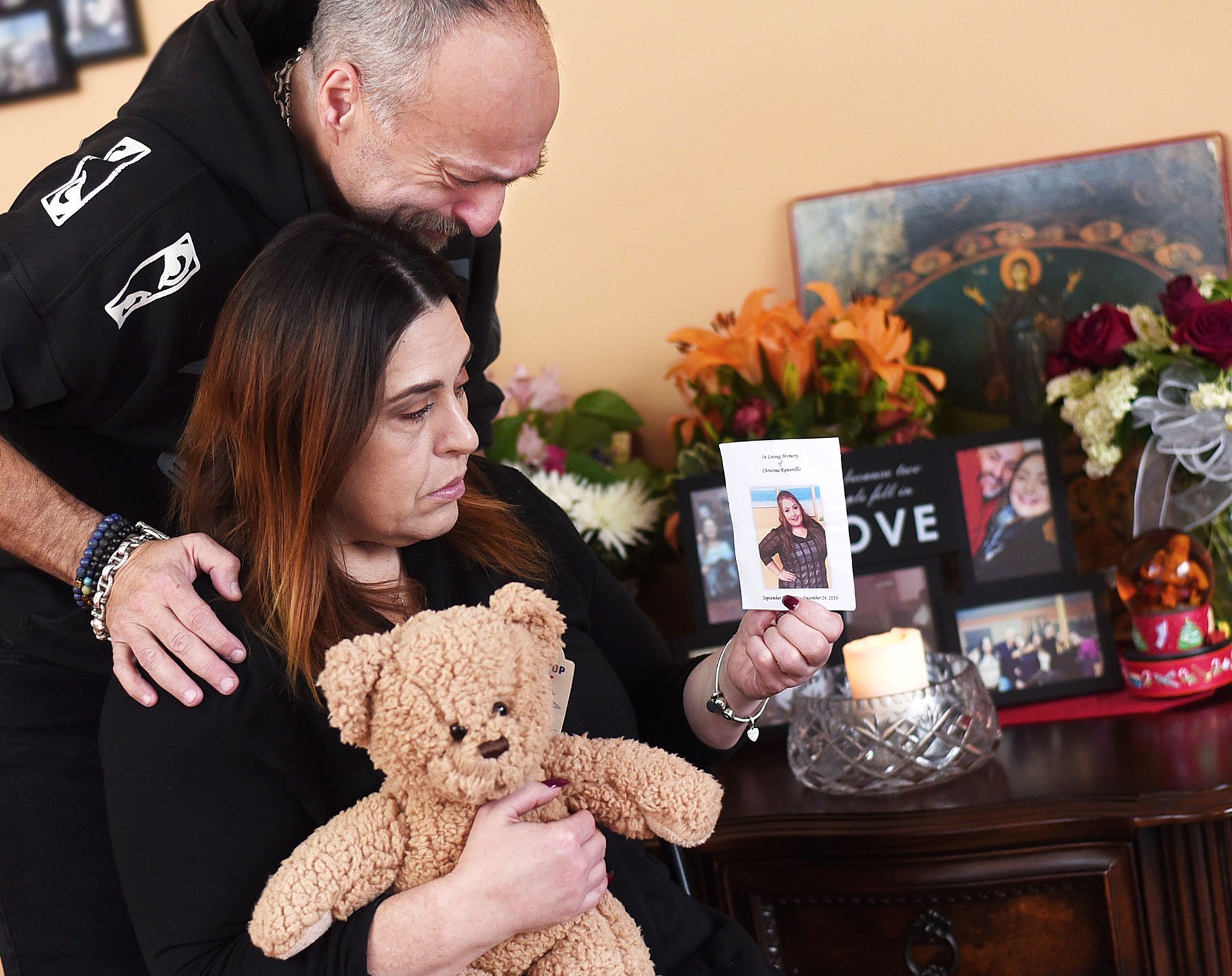 Theo Kanarellis is not getting better; It is getting worse.
Two years after her daughter's body was discovered wrapped in sheets, burning in a Toronto dumpster, she still struggles with dark ideas.
"Most nights, I end up sleeping on the couch," he said. "I don't want to go to sleep, because the moment I do, I will have thoughts."
It's easy to understand Keswick's father of five when you discover the depraved acts that followed the death of his 25-year-old daughter Christina Kanarellis, which were made public after two of his torturers admitted the roles they played in her death and then the subsequent disposition of his corpse.
Vahid Pashazahiri, of Newmarket, and Marius Ruja, of Toronto, were found guilty of outraging a human body following the death of Kanarellis sometime after December 18, 2019.
In separate cases, the court heard how Kanarellis joined Pashazahiri and Ruja for a night of partying and drinking that would eventually lead to the ingestion of drugs, provided by Pashazahiri.
It was on December 17 that the three met at Ruja's basement apartment in a house on Romfield Drive in North York.
At some point, Kanarellis died of a drug overdose.
The last call he made was in the early morning hours of December 18.
He made no calls on December 19, despite receiving multiple calls.
The last person to hear from Kanarellis was her mother, Josie, when she called to let her know she was with "Pasha."
Despite telling her mother that she would be home at midnight in an Uber paid for by Pashzahiri, she left a voicemail at 2:55 a.m. asking for money to be transferred to her account.
There was no communication after this.
Kanarellis is believed to have died shortly thereafter, which according to a toxicology report was due to the toxicity of fentanyl.
After his death, Pashazahiri and Ruja stored his body in a storage closet and left it there for days and days.
At some point later, Pashazahiri told Ruja to destroy his cell phone and SIM card, not to come home, and to call him from another number. He also got rid of Kanarellis's phone.
In the lead up to December 24, residents of the upstairs unit began complaining of an odor in the home.
Later, Ruja claims that she woke up to the smell of smoke and fire in her apartment with the alarm off. Ruja said that Pashazahiri had told him that he had set it on fire.
According to the agreed statement of fact, after Pashazahiri yelled at Ruja, the two men walked 350 meters down the road carrying Kanarellis's body, wrapped in sheets, in a garbage can.
When authorities arrived on the scene, they found Kanarellis's body on fire.
Neither man admitted to setting the body on fire.
The duo then set out to try and extract the cash from Kanarellis.
Surveillance video shows the two men at six different bank locations between December 19 and December 23. Pashazahiri was unable to earn money due to insufficient funds.
Meanwhile, Kanarellis' parents were desperately searching for the whereabouts of their daughters, after reporting her missing on December 19.
Pashazahiri received three months in jail, while Ruja received 18 months of suspended sentence. Both men received three years of probation.
Theo says the family is disappointed in the court process and the sentencing, which he believes was easy for the men.
"How can I heal myself from this?" Theo questioned. "These men are savages. These are the images that I have. I suppress anger every day. But I keep my head calm because I have other children who need me. "
Theo remains convinced that Christina was being trafficked prior to her death.
He remembers his daughter calling him to be picked up from a Toronto hospital around Halloween 2018.
She explained that she had been "handed over" to a taxi driver who then beat her and burned her with cigarettes.
Reference-www.thestar.com