Now that Bradley Desjarlais has caught what he needs to feed his family for the season, he says moose meat, gravy and mashed potatoes are top of the menu at home.
His 17-year-old daughter requested the combination, he said, speaking from where he lives in Saskatoon, just hours from his home community of Fishing Lake First Nation. Desjarlais, who is Anishinaabe, has been hunting elk, elk, and deer since his elementary school days.
However, being an indigenous hunter in Saskatchewan is by no means easy. Most of the land below the tree line is privately owned, and reserve lands make up only two percent of the province.
The Canadian Center for Policy Alternatives nicknamed the period from 2007 to 2017, the "decade of privatization". Under then-Prime Minister Brad Wall, the government sold $ 1.1 billion in public assets and, by March 2021, had auctioned more than two million acres from the land of the Crown.
In addition to land being difficult to access due to ownership, it can also be dangerous. Last month, the provincial government modified its trespassing law, which will see "tougher penalties for trespassing and will make it easier for rural landowners to take legal action against trespassers."
When Desjarlais looks back on his decades of hunting, he sees beauty, along with a sinister and growing sense of fear. "No Trespassing" signs have become more common, with police and rangers apparently on speed dial.
"I live off subsistence hunting … It's like a normal person goes to the grocery store and chases her all the time," he said.
What people are reading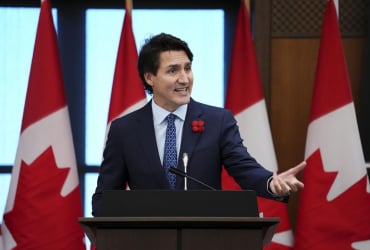 "That's how it has been for me, and I know that for many other people it has been the same."
But things may be changing, at least a little bit, Desjarlais said, with the launch of an unlikely alliance between indigenous land users and farmers in Saskatchewan: The Treaty Land Sharing Network.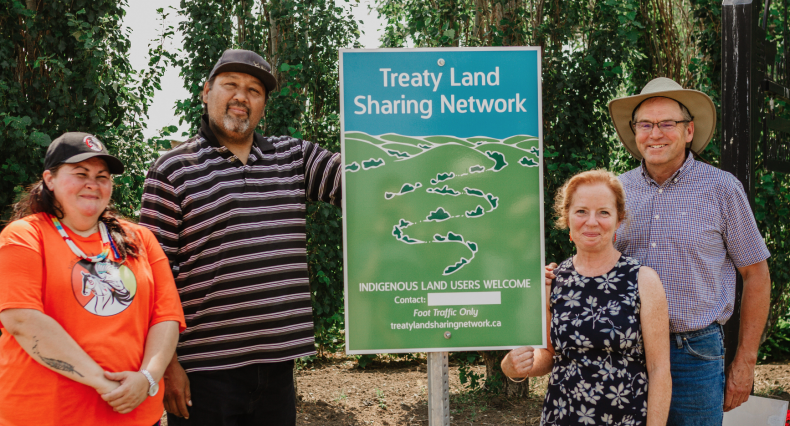 The grassroots group was launched in July, backed by a simple idea: "share land as provided by treaties" by allowing indigenous land users to use parcels of land to practice their traditional ways of life. Farmers can register their property online and post a sign welcoming indigenous land users, who can then hunt, gather, perform ceremonies and use the land as they wish, without fear of prosecution.
The grassroots group launched in July with the backing of a simple idea: "share land as provided by treaties" by allowing indigenous peoples to practice their traditional ways of life on privately owned land. #Shared land #conciliation
Although Desjarlais, who is a committee member of the Anishinabek Nation Treaty Authority, did not use the land distribution network for his most recent catches, but says he will do so for the next hunting season. More importantly, he hopes that his children will be able to use the group to hunt and that the launch will represent a change in Saskatchewan. He emphasizes how important access to land is, and that without it, indigenous peoples cannot exercise their inherent rights or adequately provide for their communities.
"In my 40-something years hunting, I have only known that I am afraid of farmers," he said.
"It gives me hope. As my hunting career is coming to an end, I am thinking of the children of the future. Because since I was young, and even now, there isn't much land to hunt. "
Network website explains how during the treaty negotiations in Saskatchewan, indigenous nations said they would share land with settlers, not give it away. In turn, their way of life would be protected. Treaties across Canada, which were supposed to be agreements between the Crown and indigenous nations, have been continuously broken since its inception.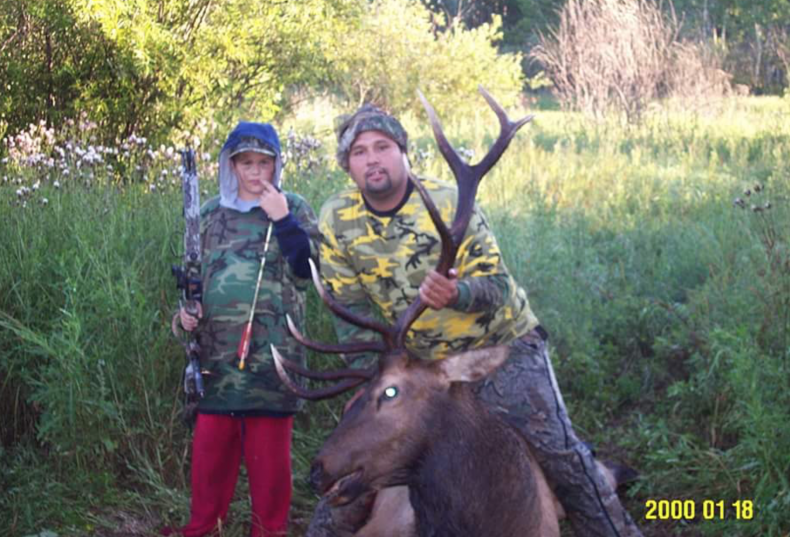 Indigenous peoples' rights to hunting and fishing are inherent rights and treaty rights, although they are also be recognized per the Canadian Constitution. But, as Desjarlais points out, those rights are often challenged by the forces of order and the courts, as well as by individuals.
The Treaty Land Sharing Network says those shortcomings make it even more urgent that people, like farmers, abide by the treaties. One of the group's guiding principles is: "It is critical that settlers engage in continuous learning together to deepen their practice of the treaty relationship, even as this work requires them to put aside their own ways of doing things, challenge your perceptions and feel uncomfortable. "
That's why Morley Maier, a Yorkton farmer and Nature Saskatchewan board member, wanted to get involved by registering his land online.
"We know the history of Canada, we know our provincial history. And it's not a good story, and it goes on. So we have made the decision that we no longer want to be a part of that, "he said.
"We all say we are treaty people, we hear it over and over again, and if we believe that, then it is time to start behaving that way."
He hopes the network will be a step towards making rural Saskatchewan a more welcoming place for indigenous peoples. He owns an undeveloped parcel of land covering 640 acres, 500 of which are cultivated. Wetlands and polar cliffs dot the property, which is where Maier was born. Although he says that some of the land may not be useful because it is agricultural, and he observes that the farmland is changed land, he hopes that it will be of use to someone. At the very least, it says that posting a shared network sign on your property can encourage others to do the same.
Desjarlais said that he is still assimilating the web and the change it could bring, and that after so many years of feeling uncomfortable in his own land, he is still in shock that it even exists.
"It's just everything you would never expect to come out of Saskatchewan," he said.
"I still can't wrap my [head] around him, but it's real. "
Reference-www.nationalobserver.com