Lionel Lawrence, 33, sustained stab wounds and died in hospital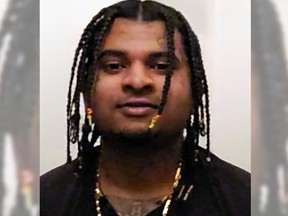 Article content
Homicide detectives say the man killed in a stabbing attack on a New Westminster street Friday night was involved in the Lower Mainland gang conflict.
Article content
New Westminster police were called to the Bole and Maple streets area at 9:24 pm after receiving reports of a fight in the residential area.
Lionel Lawrence, 33, was found on the street with stab wounds. He later died from his injuries in hospital.
The Integrated Homicide Investigation Team confirmed Monday that Lawrence, a New Westminster resident, was known to police and had ties to the local gang warfare.
There are no arrests, but IHIT believes there were two suspects involved in the murder.
"Both suspects left the scene in a dark-colored vehicle traveling south on 10th Street. IHIT believes that there may be a key person who was present at the scene who may have valuable information," said IHIT spokesman, the sergeant. David Lee said in a statement.
Anyone with information can contact the IHIT Information Line at 1-877-551-4448 or send an email to [email protected].
More to come …
Reference-vancouversun.com