Windsor, Ontario. –
Windsor police say a 24-year-old man died after being shot at a hotel on Division Road.
The Major Crimes Unit is actively investigating the incident, which has been classified as a homicide, and is seeking the public's help with any information.
Officers responded to a report of shooting at a hotel located in the 2100 block of Division Road on Sunday around 12:45 a.m.
When they arrived, officers say they found a man with gunshot wounds. The victim was taken to hospital, where he succumbed to his injuries.
Investigators have identified the victim as a 24-year-old male from the Greater Toronto Area (GTA).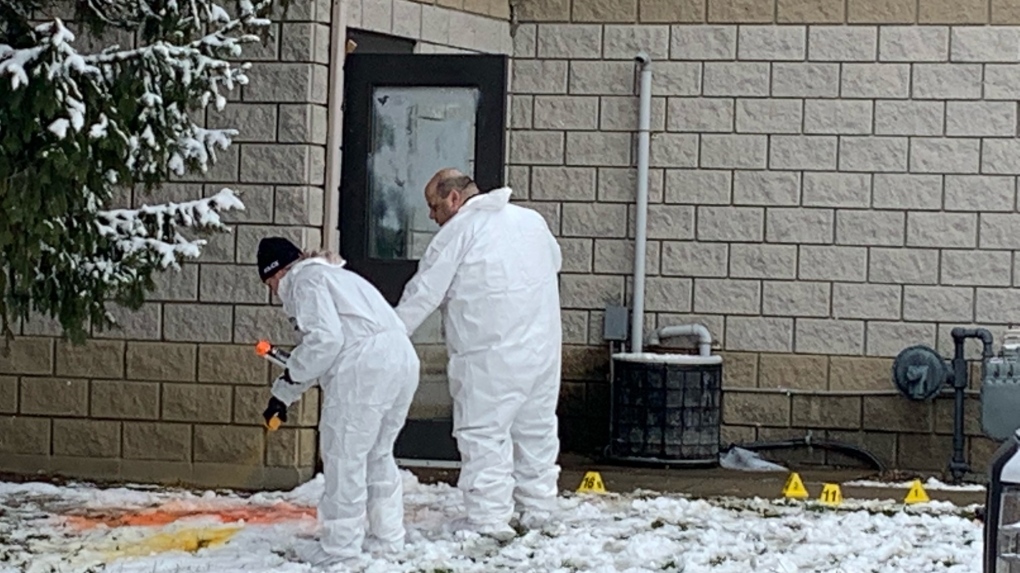 Windsor Police and Forensic Unit at the scene of an active investigation at the Lexington Hotel in Windsor, Ontario. Sunday, Nov. 28, 2021 (Chris Campbell / CTV Windsor)
Through investigation, police say they determined that a suspicious man ran north on Byng Road and got into a waiting dark-colored pickup truck. The suspect vehicle fled the area heading north from the 3900 block of Byng Road.
The suspect is described as wearing dark clothing, a puffy hooded jacket and carrying what appeared to be a white bag.
Felony investigators are actively investigating and looking for any information that may aid in the investigation.
Investigators believe this is a targeted incident and that there is no threat to public safety.
Investigators are urging anyone in the 2100 block of Division Road and the 3900 block of Byng Road with surveillance video and dash cameras to review their footage for possible evidence, more specifically, between 12 a.m. and 12 p.m. : 45 am on Sunday, November 28, 2021..
Anyone with information should contact the Windsor Police Service Major Crimes Unit at 519-255-6700 ext. 4830, ext. 4000 (after hours), Crime Stoppers anonymously at 519-258-8477 (TIPS) or online at www.catchcrooks.com.
Reference-windsor.ctvnews.ca