The 2022 World Mixed Doubles Curling Championships kicked off on Saturday morning at the Sous-Moulin Sports Center in Geneva, Switzerland. There were victories for Denmark, Italy, Korea, Sweden and Switzerland in the first round robin session.
With Olympic champion Amos Mosaner retiring late due to injury, Italy's other Olympic gold medalist, Stefania Constantini, will have to play a new partner, Sebastiano Arman, this week.
Italy vs. Japan
The Italians faced Japan in their first match. In the first set, Constantini played a delicate touch to open the scoring with two points. He followed that up with a one-point draw in the third to lift Italy to a 3-1 lead.
Then, in the fifth, Constantini played a nose shot to score four points and take a 7-3 lead.
The Italians ended up winning 10-3 and Arman later explained how he felt about his unexpected call-up.
He said: "It's a bit strange for me to be here. I was very nervous before the game, and I'm nervous now. It was hard coming here when Amos should be here. He is an Olympic champion and it is not easy to play in his position. But we played a good game."
Constantini also said: "It's always good to start with a win. This is the first match we played together and I think we did a great job".
norway vs sweden
The game on the next sheet was a battle of brothers, as Maia and Magnus Ramsfjell from Norway played Isabella and Rasmus Wranaa from Sweden.
Sweden opened with a score of two points with a well calculated draw. By the seventh set, Sweden was leading 5-3 when Isabella Wranaa hit a Norway stone to score two points and move into a 7-3 lead.
The Swedes went on to win 7-4.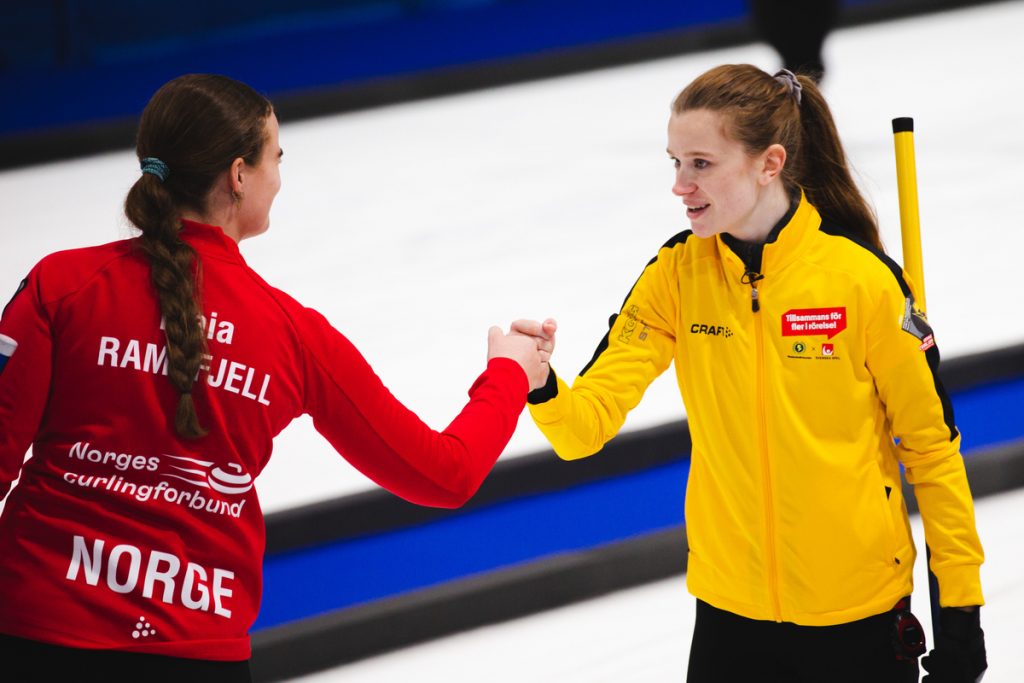 Finland vs. Denmark
The Danes took a 3-1 lead in the second set when, after a tee touch from a Finnish stone, a referee's measurement gave them a score of three.
The Danes followed with a single steal in the third set. Then an additional three-run in the sixth put them on the road to an opening 7-5 victory.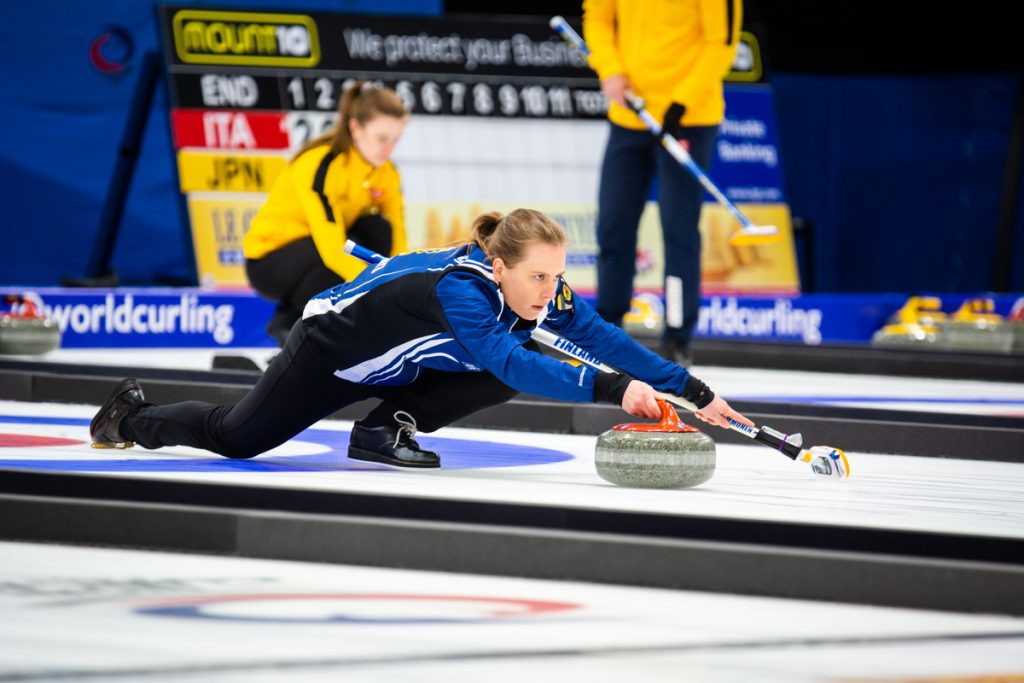 Switzerland vs. Estonia
Estonia opened with just one steal in the first set.
In the second set, Switzerland's Alina Paetz went wide with her final draw and had to settle for a point from another Swiss stone that was already on the button.
Switzerland stole two points in the fourth set when Estonia's Marie Kaldvee's equalizing attempt went overboard.
In the sixth set, with the Swiss already leading 4-2, Paetz played a nose shot to score three points and take a 7-2 lead, en route to an eventual 9-2 victory.
Paetz then spoke about his shot in the final sixth, saying, "I was surprised the shot was so close to the guard to do it, but Sven wasn't worried about it."
More generally, his team-mate Sven Michel said: "We had to figure out the ice, so the first few finishes were a bit difficult, but overall, we got it done."
New Zealand vs. Korea
In the second set, with New Zealand leading 1-0, Korea's Kim Minji played a tie to score three points and take a 3-1 lead.
Later in the sixth set, with the score 7-2 for Korea, the New Zealanders called their power play. This prompted her player Natalie Thurlow to equalize by two points, to cut the Korean lead to 7-4. However, Korea later won 9-4.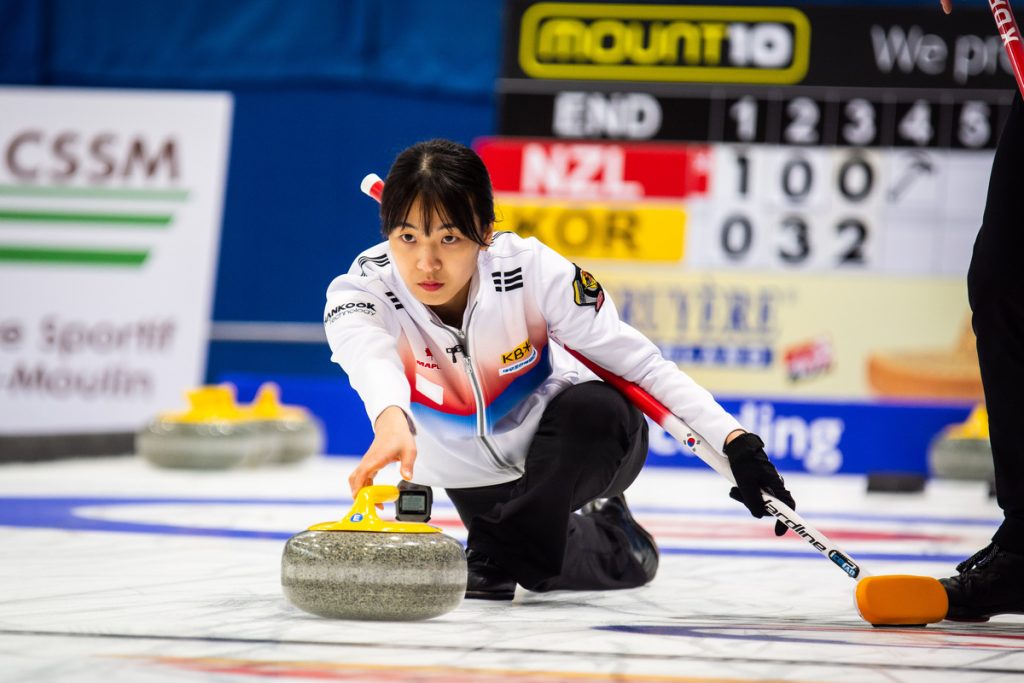 Results of session one: Italy 10-3 Japan; Norway 4-7 Sweden; Finland 5-7 Denmark; Switzerland 9-2 Estonia; New Zealand 4-9 Korea.
Get involved with the World Curling Federation during the 2022 World Mixed Doubles Curling Championships on Twitter, Instagram, Facebook and Weibo and search the hashtags #WMDCC2022 #curly


Reference-worldcurling.org