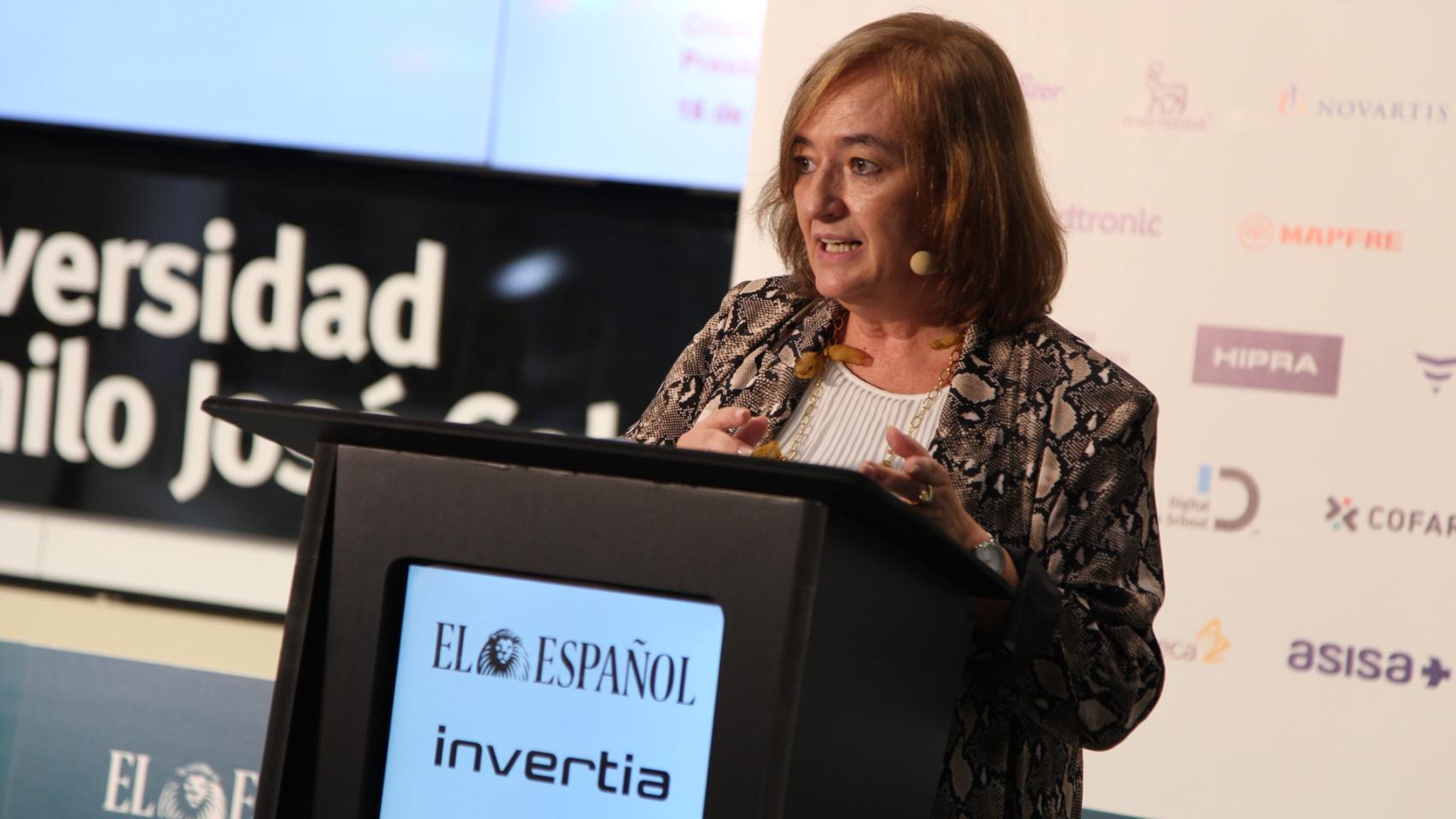 Cristina Herrero, president of the Independent Authority for Fiscal Responsibility (AIReF), gives an extreme important to public items dedicated to health. "One of the great challenges we have is that the redistributive effect that we attribute to health spending is guaranteed, both at a regional and personal level, "she indicated, while glossing over some issues that concern her.
The National Health System (SNS) already suffered an "overload that has been increased by the pandemic", indicated Herrero, who recalled that "we still have certain areas that are not covered such as oral and mental health".
In addition, it has indicated that the Human resources of Primary and Hospital Care. Fields that generate personnel expenses that the autonomous communities have asked AIReF to evaluate in detail and make recommendations for improvement, he added.
In fact, health spending is a subject of constant evaluation in the Spending Reviews of the Authority, whose president has participated in an intervention in the 'II Health Observatory Symposium: The Lessons of Covid-19', organized by EL ESPAÑOL and Invertia.
In it, he recalled that the toilet "It is a fundamental expense for the citizen, which considers that the resources devoted to it are insufficient. "For this reason, AIReF seeks areas for improvement and efficiency to optimize resources in this field.
One of the areas in which the Authority has put the magnifying glass has been pharmaceutical spending, Herrero has indicated, in which there are numerous possibilities for improvement.
To get started, lack of co-responsibility for the autonomous communities in decision-making regarding drug prices. They have little weight in the Interministerial Price Commission (which is the responsible body) despite the fact that they bear the weight of 95% of the weight of national pharmaceutical spending.
On the other hand, it warns of the lack of coordination between pharmacy commissions and considers that there could be a potential reduction in spending with a increased use of generics and, above all, biosimilars. Spain is very far from the surrounding countries in the use of these products.
In addition, there is a low application of the contract law, with a lot of "recurrence" to direct purchase, which reduces transparency. He also sees room for improvement in the high-tech equipment of the SNS and has warned of its obsolescence: "44% of the teams are more than 10 years old". Likewise, it has lamented the "lack of planning and underutilization" of certain equipment.
Follow the topics that interest you
Reference-www.elespanol.com