The Hermosillo City Council, in addition to fighting crime, will now also fight pollution. This, after the implementation of new electrical patrols that are summarized in being more ecological, economical and efficient, for the benefit of the citizens of Hermosillo.
With this initiative, the entity becomes the first municipality in Mexico to employ electric patrols in its security system, which is part of a pure lease contract for 220 electric vehicles equipped as patrols that will be deployed in the city of Hermosillo, Sonora, for a period of 28 months.
The new units are made up of electric vehicles type SUV, JAC brand, model ESEI4 PRO, from the year 2022; they have 4X2 traction, electric transmission and autonomy of 514 km Eco Drive and 394 km Urban Drive; besides that they are equipped with 1 charger for power supply to the vehicle for current (220 watts. 7KM AC).
They also use a regenerative brake (it uses the motor as a generator during braking, taking advantage of the energy -from braking- to recharge its batteries), which allows the vehicle to return energy to the system, increasing its useful life.
Regarding maintenance, the units require preventive maintenance services every 5 thousand kilometers; and have a minimum warranty from the manufacturer and/or distributor in Mexico of 100,000 km or 5 years defense to defense against manufacturing defects.
The tender was awarded to Integra Arrenda, SA de CV, SOFOM, ENR
and each vehicle had a monthly unit cost of $36,772.06 (excluding VAT); the monthly cost for the 220 vehicles will be $8,089,853.20 (without VAT) and the total amount of the contract for the 28-month lease will be $226,515,889.60 (without VAT).
Currently, 6 patrols have already been delivered, to which 180 more will be added -at the end of April- and 34 -in May-, with the deadline for the total delivery of the units being May 31, 2022.
The decision was made by the mayor of Hermosillo, Antonio Astiazarán, who with this initiative places this municipality on a par with cities such as New York (USA) and Windsor (Canada), as part of a trend to equip security forces with cleaner fleets.
In this regard, Francisco Javier Moreno Méndez, supervisor of the Municipal Public Security of Hermosillo, explained in an interview for El Economista that the decision is also due to the fact that the patrols are friendlier to the environment, cheaper in expenses, do not use gasoline, or services. like oil change.
"In Mexico there is no stock of electric patrols like we are going to have, in other countries I think there is, but this new way of working with electric patrols is not fully developed," he said.
Agility in response time
Currently, the stock of units in the entity is low (approximately 70 patrols, which will continue to be used), which respond to calls for help in an estimated time of 20 minutes. It is expected that with the addition of these new electrical patrols, the response time will be reduced to 5 minutes or less.
The current patrols are occupied in three shifts (day, afternoon and night), which last 8 hours and imply a significant wear and tear in terms of oil change, expenses in tires, linings and gasoline.
In contrast, the new electric patrols will be used during a single shift and will be in charge of a single element, which also represents less wear on tires and linings, which do not require an oil change or use gasoline, in addition to the fact that they only have to be plugged in to charge.
Once charged, an electric patrol car can travel up to 387 kilometers, although the average trip -in an 8-hour shift- is only 120 km. Chargers will be available at all 6 police stations.
The units can also be charged with electricity from a home, for example; Although they require more charging time.
And in the future it is expected that solar panels will be installed in all the commands, which would allow the use of solar energy for the use of the chargers. In cloudy or rainy climates -rare in the region- one could choose to use the traditional charging method of electric patrols.
47 pesos, the cost of the load
"A gasoline unit consumes 40 liters (approximately) every 8 hours; if we multiply it by three shifts (…) a month (they are) more or less than 60 thousand pesos of gasoline, plus services such as oil change, spark plugs, linings".
On the other hand, the electric patrols require "more or less 47 pesos to charge, they do not need oil service, spark plugs, or anything like that and the wear is less than that of a normal patrol," according to officer Moreno Méndez.
It is also contemplated that at the end of the lease, the outstanding elements may acquire these units at an economic cost and under certain conditions.
Francisco Javier Moreno Méndez also affirmed "feeling proud and excited to have the prestige of being the first corporation in Mexico to have, in its entirety, electric patrols in the city."
"Last week was the electric vehicle expo and everything is heading towards this, that is the future. We are one step ahead in the future of what this new technology is going to mean, we are going to be pioneers in the use of these vehicles, which is public safety", he concluded.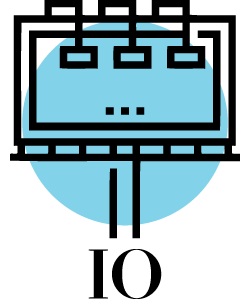 Official Information is a service of El Economista to contribute to the dissemination of information and communications from governments, municipalities and relevant public actors for citizens.