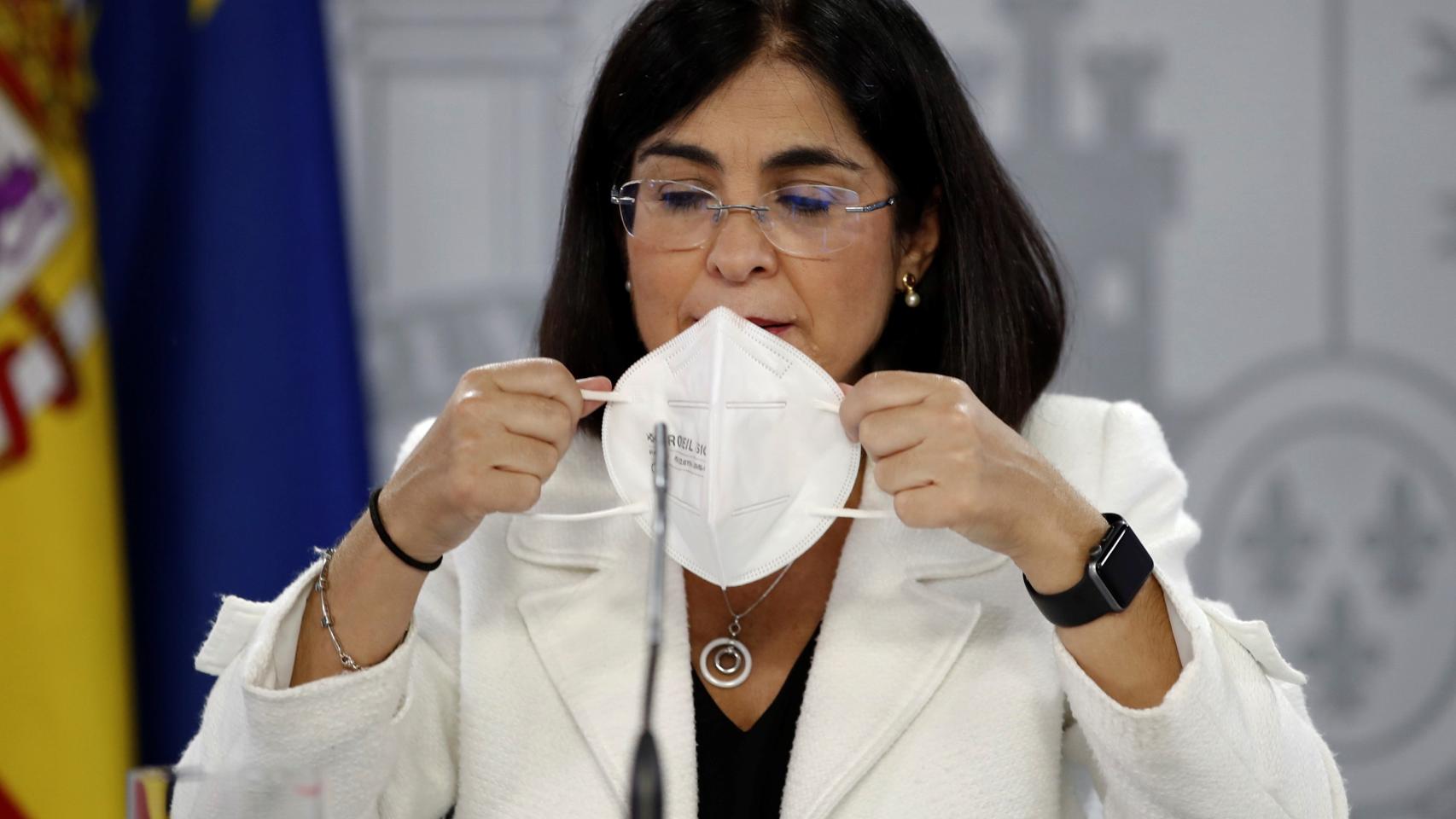 No autonomous community has opposed inoculate a third dose of the vaccine against Covid-19 to the elderly who live in residences as of October 4, a proposal that has transferred this Wednesday the presentation of vaccines and that will be analyzed and, where appropriate, approved this Thursday by the Public Health Commission.
"Today the presentation has made another proposal that has to be valued and, where appropriate, agreed or not, but it is true that I have not seen any intervention against it, on the contrary, all (the CCAA) have participated in the proposal of the presentation" , Darias pointed out this Wednesday at the press conference after the meeting of the Interterritorial Council of the National Health System.
As specified by the minister, the possibility of a "booster dose" for the elderly in residential centers has been raised and has pointed out that it is "a possibility" that this third dose "is combined with the flu vaccine."
The minister has highlighted that this booster vaccine for the elderly who reside in these centers "seems to be something that has their consideration", in accordance with the recommendations of the European Medicines Agency (EMA) and the European Center for Prevention and Disease Control (ECDC), and recalled that these people were the first to be immunized.
In addition, asked if the Government values ​​making the vaccine against Covid-19 mandatory for residential workers, as they have been claiming from the Dependency employers, and as some countries such as France, Italy or Greece have already done. Darias has responded that "Spain is in an absolutely different situation" and has defended the "extraordinary level of vaccination" in the country.
Follow the topics that interest you
Reference-www.elespanol.com