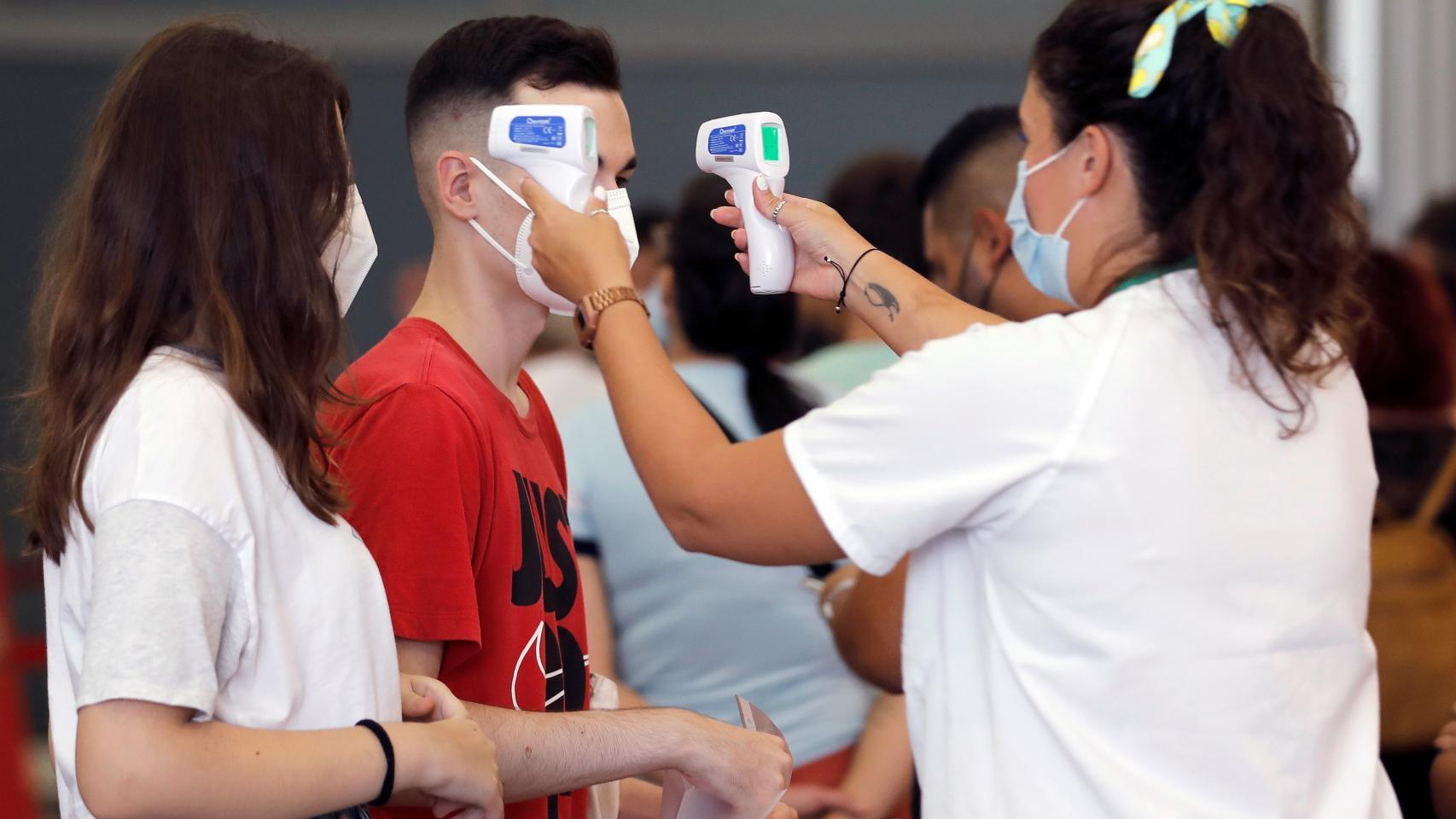 The Ministry of Health has registered this Monday, with data provided by the autonomous communities, 5,988 new cases of coronavirus, of which 555 have been diagnosed in the last 24 hours, compared to the 1,578 registered on Friday, which brings the total number to 4,935,534 people infected with Covid-19 since the start of the pandemic.
Regarding the current average incidence of infections in Spain in the last 14 days, the report shows that it continues to decrease, standing at 83.43 cases per 100,000 inhabitants, compared to the 91.21 reported on Friday by the department led by Carolina Darias.
As for those killed by Covid-19, 118 more have been notified, of which 171 have been registered in the last week. This brings the global death toll from coronavirus in Spain to 85,901 people.
There are currently 3,668 patients admitted for coronavirus throughout Spain, which is 141 less compared to Friday, and drops to 979 in the ICU (49 less than on Friday). Likewise, in the last 24 hours there have been 249 admissions and 198 discharges. The occupancy rate of beds occupied by coronavirus stands at 3.06 percent and in ICUs at 10.71 percent, following the downward trend of recent weeks.
Vaccination
75.9 percent of the population (36,005,546 people) have already received the complete vaccination schedule and 78.9 percent, one dose (37,452,529 people), according to this Monday's Health report, in which indicates that in Spain 69,332,829 doses of the vaccines against Covid-19 from Pfizer, Moderna, AstraZeneca and Janssen have been administered, 92.2 percent of those distributed among the autonomous communities, which amounts to 75,175. 461 units.
Data from the department headed by Darias indicate that in that period 53,202,039 doses of the Pfizer vaccineOf which 52,895,871 have been delivered, 48,934,635 doses have been administered, 25,683,617 have received one and 24,823,463 both.
Likewise, Spain has received 10,800,200 doses of Modern, 10,752,630 have already been distributed to the autonomous communities, and 8,675,958 doses have been administered, although 4,710,505 have received one dose and 4,392,471 the two doses.
Regarding the vaccine AstraZeneca, the report published today by the Ministry of Health indicates that of the 10,285,200 doses acquired, 9,202,000 have reached Spain, of which 9,767,054 have been administered, although 5,103,225 people have already been inoculated with one doses and 4,834,430 both.
Finally, 2,324,960 doses of Janssen single-dose vaccine developed against the coronavirus, of which 1,955,182 have already been administered.
More than 57.5 million diagnostic tests
Likewise, since the epidemic began, the autonomous communities have notified the central government that, until September 16, they have carried out a total of 57,549,938 diagnostic tests.
Of these, 41,220,650 are PCR and 16,329,288 are antigen tests. In the last week, the autonomous communities have carried out a total of 380,876 PCR, an average of 54,410 PCR per day. In addition, they have carried out a total of 204,276 antigen tests (29,182 on average per day).
Added to the PCR performed, they represent a total of 585,152 diagnostic tests performed in this period, 83,593 per day. Thus, the number of diagnostic tests performed increased by 1%, with a rate of 1,221.86 per 1,000 inhabitants.
Follow the topics that interest you
Reference-www.elespanol.com