JACKSON, Miss. — For 38 years, David Lane has stood outside abortion clinics across Mississippi, trying to dissuade patients from seeking a form of reproductive health care that has been protected since 1973.
On Tuesday, she stood in the street outside the Jackson Women's Health Organization, the latest abortion clinic in the state. Wearing a cap reminiscent of his past as an Army medic, he waved pamphlets at passersby.
In a few weeks, the election Lane sought to influence may no longer be available in Mississippi.
Chief Justice John Roberts confirmed Tuesday the legitimacy of a leaked draft opinion, first reported by Politico, indicating that the majority of the court is in favor of overturning Roe v. Wade. Although the court has not issued its ruling in Dobbs v. Jackson Women's Health Organization, if it follows the draft opinion, a Mississippi law that bans abortions with few exceptions would go into effect.
And Lane, 78, who is frequently out of the clinic, would begin to spend her time differently.
"I'm probably going to do some fishing," he said.
While the deepest consequences of the pending decision will ultimately fall on people of reproductive age, activists who support and oppose abortion rights also face a new reality. For decades, protesters and clinic chaperones fueled by Roe v. Wade have clashed outside abortion clinics. Now, they are on the verge of fulfilling their life's work, or nightmare.
Derenda Hancock, who helps protect patients at the Jackson clinic from protesters, began her morning Tuesday as she has for nearly a decade. She donned her rainbow-striped vest that identified her as a member of the volunteers known as the Defenders of the Pink House, a reference to the facility's bubblegum exterior, and she watched as patients began to arrive.
"My people are tough," he said, referring to the team that shows up every day to support patients. "They're strong. They knew what to expect. We just didn't know it was yesterday."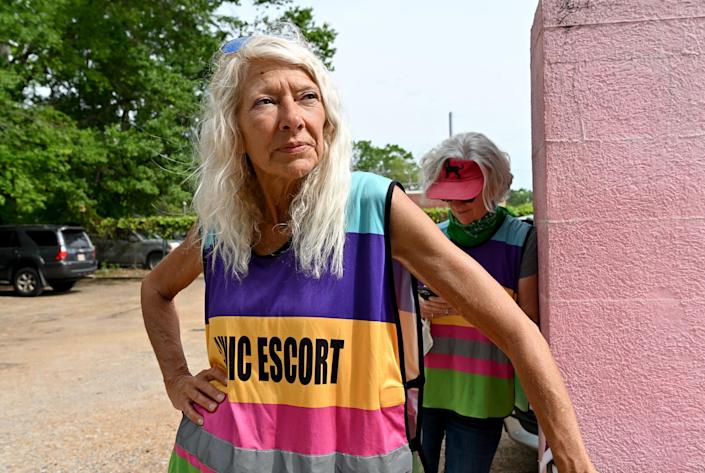 Hancock isn't sure of her next steps if the facility closes.
"If the clinic is not here, the Defenders of the Casa Rosada are not here," he said.
But he is confident that even if Roe falls, the movement against abortion rights will not be quashed.
Hancock is a co-founder of We Engage, a nonprofit group that encourages clinic volunteers to push back against abortion rights protesters, instead of ignoring them or remaining silent. The organization is based in Mississippi but may expand to other states as care changes.
"We can try to build on that and do more with it," he said. "The antis will still be out there."
For now, the clinic remains open. Shannon Brewer, its director, is waiting for the ruling to shape the future of the clinic. In an interview, she described the possibility of opening of a new site in New Mexico.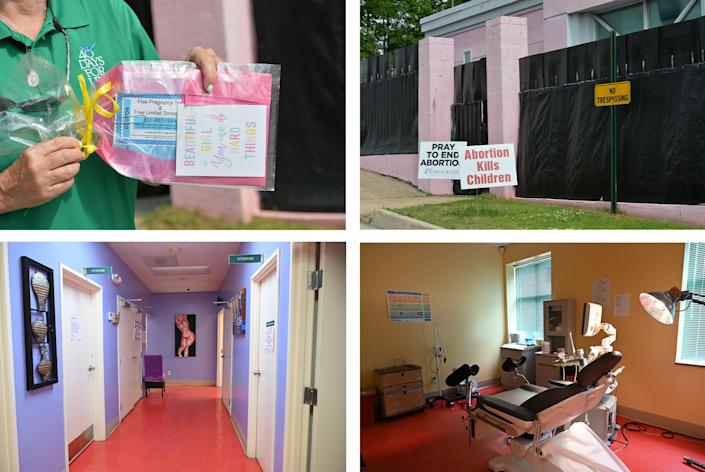 Lane, the anti-abortion rights protester, will likely stay closer to home.
"I wouldn't spend half my life here," he said of what he would do if Roe goes down. He said he could move on to "street preaching" or work with orphanages.
Lane said her younger brother, who is also a regular outside the clinic, told her recently, "I'm so sorry we weren't able to do what we thought we would do when we were old," like travel.
But Lane wasn't making any immediate plans. He said that he still had doubts about whether the institution that decided the landmark case would actually overturn it.
In the mid-morning sun Tuesday, Jean Folsom, a local attorney, walked to the clinic from the coffee shop across the street and told Hancock she was "gutted."
"It really means a lot that you're here," Folsom said.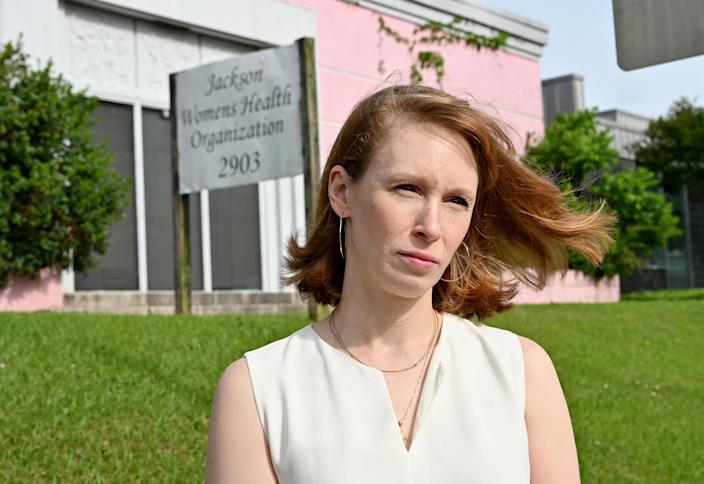 She had donated to Planned Parenthood and a local fund that supports patients at the Jackson Women's Health Organization, but had never interacted with advocates. The filtered opinion gave him value.
"I don't know how many more days I will see them," he said. "If that decision comes out in June or July, the activation laws on the books in Mississippi will certainly close this clinic. And it fills me with a deep sense of sadness."


Reference-news.yahoo.com