Police received 129 reports of hate crimes considered criminal in nature through the end of June, compared to 122 in the first half of 2021.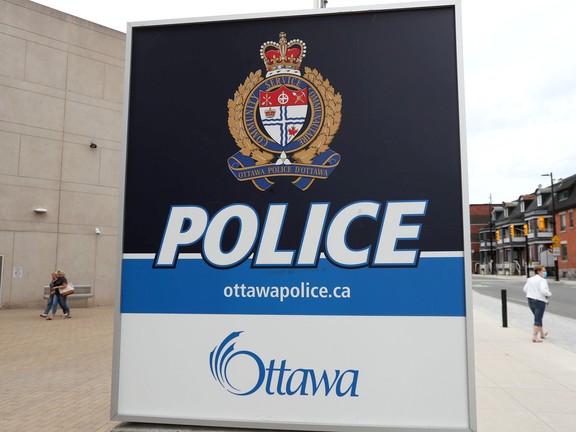 article content
Police saw a noticeable "increase" in hate crime reports during the three weeks that the "Freedom Convoy" arrived in Ottawa, though they point to many other factors to explain the steady rise in hate crime and incident reports. motivated by prejudice in recent years.
article content
"During that period, in January and February, we saw an increase in reported incidents, and I don't want to say that everyone who was part of that convoy was involved," said Sgt. Ali Toghrol of the Ottawa Police Service's Bias and Hate Crime Unit.
"But there were members of groups within that (demonstration) who surely committed acts of hate and committed other criminal offenses motivated by bias.
"But that doesn't explain the whole year," Toghrol said, as Ottawa police released semi-annual hate crime statistics showing a six percent increase in the first half of 2022 over the same period in 2021.
Police said they received 129 reports of hate crimes considered criminal in nature through the end of June this year, compared with 122 in the first six months of 2021. Overall, the unit has received 164 hate crime complaints this year.
article content
But police said investigations into hate incidents "are complex and it's important for the public to understand this difficult and sometimes confusing topic."
Toghrol said there were only three charges under the penal code specifically related to hate crimes: advocating genocide, public incitement to hatred, and deliberate promotion of hate, each of which had "a high threshold" for police to bring a charge. .
The hate crimes unit filed just one of those charges, hate speech, which was "partially related to the convoy's timeline," Toghrol said. "But that was the only charge we were able to bring."
So far this year, 21 people have been charged with 74 counts of criminal offenses motivated by hate or bias, police said. The most serious offenses range from damaging property and making threats of assault with a weapon, harm/hate based on culture or religion, and one count of willful promotion of hate.
article content
Police charged a 29-year-old local man in June with willfully promoting hate after waiting more than six months for approval following his arrest in December.
The man was arrested after numerous anti-Semitic posters appeared in multiple public spaces in the West End.
"Our hate crimes unit has those three separate charges (that) have a very high threshold to charge, specifically for deliberate promotion of hate," Toghrol said. "We had to wait for the Crown Counsel and a panel convened by the Attorney General to get specific consent to bring that charge… We have brought charges for damages, but we need that level of consent before we can bring that specific charge. And some of these incidents don't meet that threshold."
Beyond those three charges, Toghrol said, police can include any motivation of hate or bias in the evidence they hand over to the Crown on other charges. Prosecutors could then use that evidence to seek a harsher sentence if convicted.
article content
Toghrol said the police had seen a steady rise in hate incidents and related charges in the two years since the launch of the hate crime unit.
Having a designated hate crimes unit "creates some confidence within the community that there is a unit that will investigate these crimes," Toghrol said. "So it makes it easier and more accessible for people to report it, with online, phone and third-party reporting.
"Because we know that there are members of our community who do not feel comfortable with the presence of police in their homes, for various reasons," he said. "People sometimes feel more comfortable going through a community organization than reporting it to the police. So those efforts have helped collect more reports."
Police said the most victimized groups in Ottawa are Jews, Blacks, LGBTQ+, Arabs and West Asians, and East and South Asians.
Police urge anyone who has been a victim of hate crime, or knows someone who has, to report it to 613-236-1222, ext. 7300, or online at ottawapolice.ca.
Twitter.com/helmera