Women are now being subjected not only to insults and demeaning comments, but also to vicious lies, manipulated images, and sexual and violent intimidation.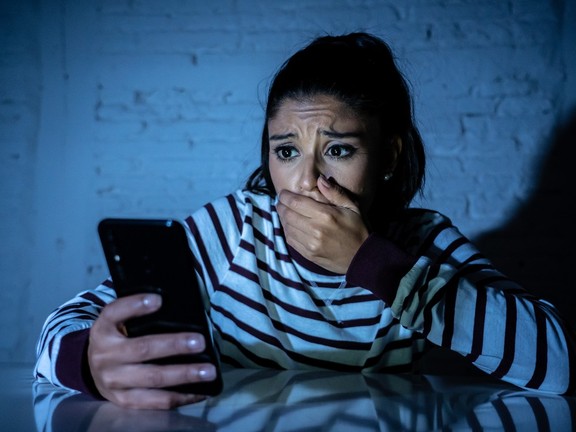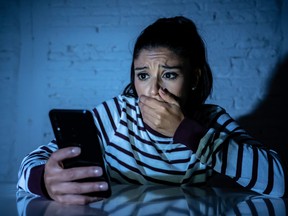 Article content
Elon Musk is not responsible for how unattractive public life has become even for ambitious women. But the billionaire's ascension to Twitter's C-suite and his reinstatement of some infamously banned bad actors is turbocharging abuse on the platform, making the challenge even more difficult.
Article content
Research by Amnesty International and others has already established that women are much more often the targets of hate online than men.
Article content
Consider that in the municipal elections 2017 in Alberta, women candidates were four times more likely than men to describe the campaign as "negative" and report that the criticism they received was personal. They weren't being looked down on for their politics or positions, but for their race or religion, their parenting or appearance.
Nearly half said they "regularly" received misogynistic or discriminatory attacks.
Y research for my organization, Informed Opiniondiscover that the problem is growing, and if you are black or brown, indigenous or openly LGBTQ, it is even worse.
Article content
Women are now subjected not only to insults and demeaning comments, but also to malicious lies and manipulated images designed to damage their reputations. Many are being threatened with physical or sexual violence. This is an existential threat to democracy.
It makes hate online seem not just normal but inevitable. And that makes people who don't get it complacent, unwilling to take it seriously, and prone to defend egregious attacks as a "free speech" issue.
Pellerin: Hate speech must be confronted and normalized

Jan: Four ways ordinary citizens can help tackle hate online
But it is not the abusers whose speech is threatened. The truth is that if we don't put limits on what can be shared, anonymous attackers can say whatever they want, while the message to women is "Speak at your own risk".
Article content
Many of the women we support who have reported security issues to the police have been told, "Just stay off the internet." But social media platforms are central to how most of us access news, stay connected, or exert influence. Whether you're a politician, staff member, journalist, researcher or advocate, you depend on email and social media to get your work done.
So when your mobile phone becomes a weapon, or when trolls regularly hijack your feed with insults, lies and threats, you should review those attacks to decide whether to silence or block, document or report. Reading rape threats and seeing images of yourself doctored up into porn takes a huge toll on your mental health and often comes at a real price.
Article content
Some women don't promote their public appearances because they don't want to be harassed in person. Others turn down speaking opportunities altogether. This can reduce your income. It definitely undermines his ability to have an impact.
Many invest in therapy because the threats are skyrocketing. Others are forced to hire a lawyer. This constitutes a "toxicity tax". And the people who pay it are already underrepresented.
So when they leave public office, or journalism, or advocacy work, they deprive themselves of their chosen career and rob the rest of us of their talents and contributions. That affects us all. Public conversations, amplified through the news and social media, help set agendas, shape priorities, and impact spending. Our democracy needs those conversations to reflect the experiences, perceptions, and solutions of all citizens.
Article content
Online abuse threatens to erode equality gains that have taken decades to achieve.
When Informed Opinions heard from the women in our database about how brutal the attacks targeting them had become, we created our #ToxicHush online action kit to offer them guidance on how to deal with it. But we cannot hold victims accountable for tackling this crime. Stopping the Harm Online is about promoting free speech by safeguarding public conversations.
We expect the companies that make the medicines we take and the cars we drive to assess the risks involved and show how they have ensured our safety. We need to demand similar transparency from billion dollar tech corporations. Legacy media cannot spread hate; Social media platforms have had a free pass for far too long.
They didn't invent misogyny, racism, homophobia, but they facilitate anonymity, promote conflict and amplify abuse. The platforms that benefit from this must be held accountable. The UK, EU and Australia require it. Canadian governments at all levels must do the same.
Adapted from comments Shari GraydonCEO and catalyst of informed opinions, to the Federation of Canadian Municipalities earlier this week. Toxic Hush Action Kit is available here.