For airlines, masks will no longer be mandatory and travelers will no longer have to submit public health information through ArriveCAN.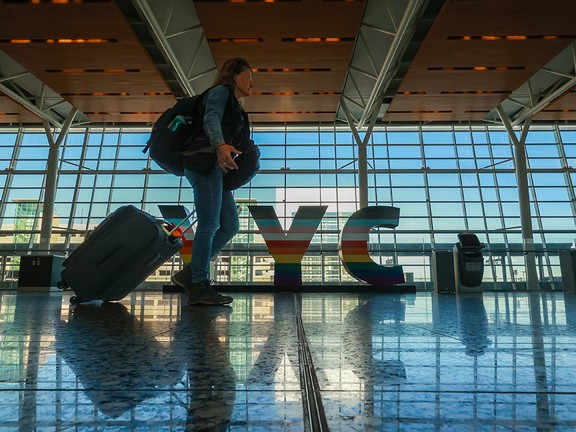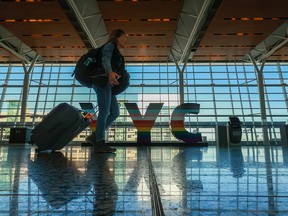 .
When the federal government announced Monday that all COVID travel restrictions and requirements will be lifted on October 1, the entire tourism industry in Alberta breathed a collective sigh of relief.
.
"This is good news," said Cindy Ady, executive director of Tourism Calgary. "It is one that we have been advocating for because the restrictions and measures have been reported as a barrier for our international visitors… the thicker and stickier your border is, the more difficult it becomes."
.
Health Minister Jean-Yves Duclos announced that the government will not renew the COVID-19 border measures, which are set to expire on September 30. No vaccinations will be required to clear customs at ports of entry for foreign nationals, no more random COVID-19 testing, and unvaccinated Canadians will no longer be forced to isolate upon return to the country.
For airlines, masks will no longer be mandatory, travelers will no longer have to submit public health information through the ArriveCAN app or website, and people will no longer have to monitor and report symptoms.
.
Ady points out that the international traveler is critical to the industry because they spend so much more than leisure travellers. Calgary's tourism numbers have international air travel still down 32 percent from 2019 numbers.
The travel industry has been pushing for months to have many of these restrictions lifted, saying they have caused undue harm to an industry that has been unfairly singled out by the federal government.
On Friday, Canada's Travel and Tourism Roundtable released a report examining pandemic travel and border policies written by four Canadian doctors who specialize in infectious diseases, emergency medicine and pandemic management. The study concluded four main points:
• Border measures have been largely ineffective in stopping worrying variants;
.
• There is no convincing evidence that pre-departure and arrival testing and surveillance had a significant impact on transmission;
• Travel-related tests are not effective in identifying cases of COVID-19 and preventing the spread of the virus;
• The obligation to mask is inconsistent from a public policy perspective.
Perrin Beatty, president of the Canadian Chamber of Commerce and a member of the roundtable, said traveling by air was one of the safest modes of transport due to high air change rates.
"The costs associated with that in terms of mental health, in terms of social impact and in terms of economics, far outweigh any benefits that have come from the restrictions that we put in place," he said. "(Planes) are so much safer than any office building, any sports stadium, any supermarket you're in, and yet we treat air travel as if it's the most dangerous thing Canadians could be doing. It's wicked and it's something that is costing our economy billions of dollars."
.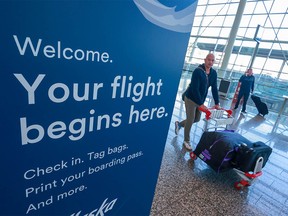 Chris Miles, vice president of operations and infrastructure at Calgary International Airport, said the airport went from about 50,000 passengers a day in 2019 to 200 departing passengers a day at the low points of the pandemic. He noted that the airport had recovered to about 90 percent of pre-pandemic traffic by August.
YYC was spared some of the headline-grabbing problems experienced by other major international airports in Canada, such as Toronto and Vancouver, but still faced significant challenges on a daily basis related to regulations.
"What we will see from this is that simplicity returns to the travel experience; foreign guests entering Canada will have a much simpler process," Miles said. "It will bring us in line with some of the other jurisdictions that relaxed these measures much sooner than Canada has … And that is great for travel and encourages travel to the country, because some of these restrictions had that impact on demand, and people they didn't want to get in because of the complexity and testing regimen that was in place."
.
Feds Lift Border Vaccine Mandates, Mandatory Masks on Planes and Trains

Bucket-list adventures are all the rage for fall and winter travel

Calgary airport ramps up hiring as travel nears pre-pandemic levels
The airport authority took advantage of the pandemic to institute new technology to improve the customer experience and the ability for people to get around the airport, and those advances will continue.
WestJet applauded Duclos's announcement, highlighting the airline's struggles in recent years, growing from 15,000 employees to 5,000 and thousands of canceled flights and confusion for travelers.
Before the pandemic, the Calgary-based carrier flew more than 700 flights a day and has now managed to get back to 500-525 flights this fall. Its capacity also remains below pre-pandemic levels and it is working to rebuild its system. This winter, it plans to return to 107 destinations, which will match 2019 levels.
.
"The impact has been extraordinary, this is the biggest financial, operational and other crisis our company has ever had," said Andrew Gibbons, WestJet's vice president of government relations and regulatory affairs.
"The cost to our people has been immense. And there have been moments of great frustration around these measures. Many times we think that many of these measures were unjustified and unfounded. So we've been pretty vocal. I think today is a day that we can say we were heard, and it's an opportunity for us and the government to move forward."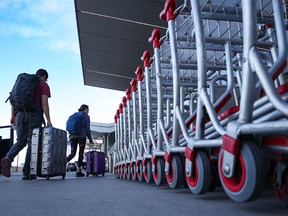 The removal of restrictions does not come in time for the big summer travel season. However, the hope is that it will reinvigorate business travel in Canada, for conferences or regular business. The subsector was one of the first to go and has long been seen as the last to return due to the logistics and planning required.
.
Tourism Calgary is banking on it as the expansion of the BMO Center in Stampede Park continues.
"For those who are deciding where to take their convention or their business, they're looking at everything and one of those things is 'Can we get our travelers into your country without a lot of extra layers of protocols?'" he said. Ady.
The lifting of the restrictions came with a warning from Duclos, that they can be reinstated if necessary for future waves or pandemics. Darren Reeder, president of the Alberta Tourism Industry Association, said that if that happens, he hopes the government will do it with the proper involvement of the industry. He also wants to see science drive the answer.
"Any discussion of 'why' needs to be informed by all the best available data showing best and worst case scenarios, and prescribed timelines, timeframes for how long we expect those measures to be in place," Reeder said. "The hardest part of the experience of the last two and a half years was that companies had to blindly follow what the government intended to do with the policy and not know when and how adjustments could be made."
Twitter: @JoshAldrich03