The latest figures from Statistics Canada show both Canada and Alberta with an unemployment rate of 4.9 percent.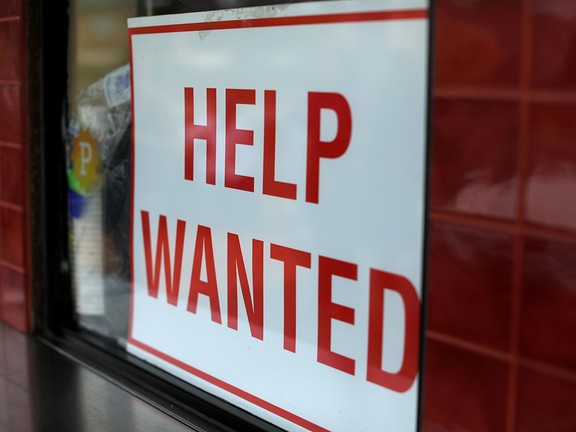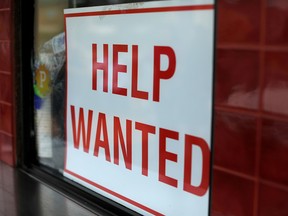 article content
Alberta's unemployment rate hit its lowest level since 2015 and also hit the national rate for the first time in seven years.
article content
Canada's latest statistics Labor force survey shows both Canada and Alberta with an unemployment rate of 4.9 percent, a new record low nationally. Provincially, the number fell from 5.3 percent in May, across Canada it was 5.1 percent.
The improvement was offset by a drop in participation levels, particularly among those over 55 years of age.
Charles St-Arnaud, chief economist for Central Alberta, said it's important to look at how the numbers evolve rather than just snippets of a single month.
"Obviously it is good news, it speaks to the strength that we are seeing in the labor market," he said. "In some ways, we could say we're probably artificially low, but at the same time, it's still positive how the trend has been…in a downtrend, non-stop since the beginning of the recovery."
article content
Varcoe: Economic plan sees optimistic outlook if Albertans can "row in the same direction"

Calgary rises to the third most livable city in the world
For the most part, employment figures were stagnant in Alberta as participation levels remain 1.4 percentage points below pre-pandemic levels, falling from 69.3 to 69 percent last month. Meanwhile, the employment rate, the proportion of the population that has a job, fell from 65.7 percent to 65.5 percent.
St-Arnaud said his concern about the number of older workers leaving the job market is the loss of experience and knowledge as they leave the workforce and how that may affect future economic development. He said they are also leaving at a time when inflation is rising and they are moving towards a fixed income. This means there may be a return for some of them if the dollars don't add up.
article content
Alberta saw the largest gains in the service sector with a net increase of 4,000 jobs: a decrease of 22,000 jobs in retail and 9,000 jobs in education was offset by 10,000 new hires in other services , 7,000 in public administration, while finance, insurance and real estate added another 6,000 jobs. The biggest drop, at the provincial level, was in natural resources with a loss of 10,500 jobs, although there was an increase of 7,000 in construction and 2,000 in manufacturing.
In Calgary, the unemployment rate fell from 6.6 percent to 5.5 percent, while in Edmonton it fell from 6.2 percent to 5.9 percent. In January, the unemployment level in Calgary was 8.5 percent.
Overall, the province added 2,000 new jobs last month after creating 16,000 in May. Still, it marks eight consecutive months of job growth in Alberta.
article content
Doug Schweitzer, minister for employment, economics and innovation, said the Alberta Jobs Now program has put 12,440 people back in its first two admissions.
"While inflation remains a concern, it is encouraging that more individuals and families can count on regular paychecks," he said in a news release.
Deron Bilous, the NDP's critic for economic development and innovation, said the upgraded rate is misleading with the removal of 6,400 full-time jobs in June, and that those who leave the workforce altogether will have a hard time keeping up with inflation.
"We need to stay focused on diversifying our economy while putting more money in the pockets of Albertans," he said in a press release.
Twitter: @JoshAldrich03