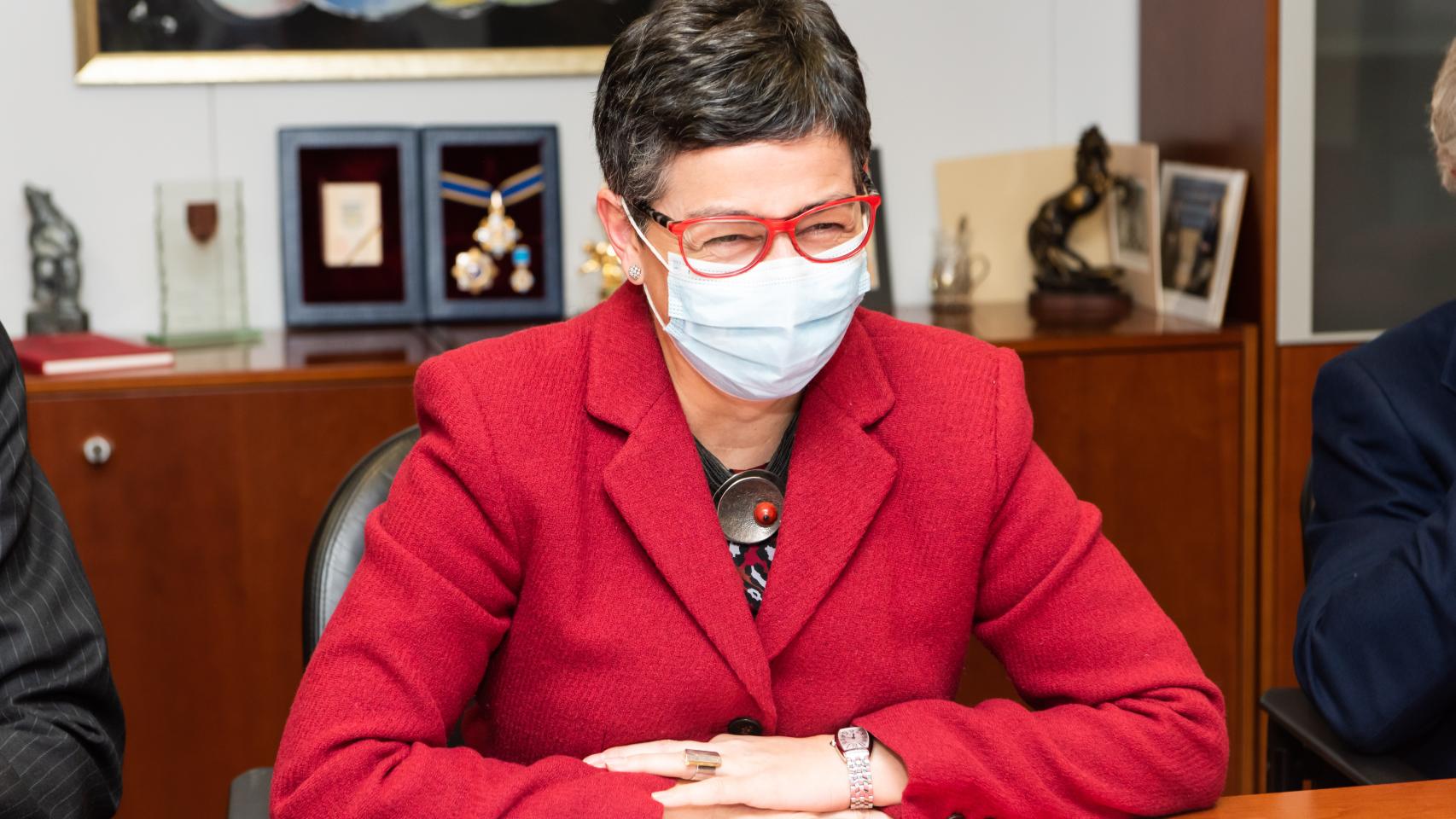 The former Minister of Foreign Affairs, Arancha González Laya, returns to Brussels and its area of ​​expertise, trade policy, after leaving the Government of Pedro Sanchez. González Laya will preside over the group of independent scholars that the European Commission has created in search of new ideas to modernize the Customs Union, in particular in order to facilitate electronic commerce and cushion the risks it implies in terms of security or counterfeiting.
"The Customs Union means prosperity, jobs and growth for Europeans. It is an honor that I have been asked to lead efforts to ensure you continue to adapt to your goals in a changing business and technology environment", said González Laya it's a statement.
The group of wise men is made up of 12 members, including the former Italian Finance Minister Vincenzo Alfonso Visco or the former Belgian Deputy Prime Minister, Kris Peeters. All of them have been selected by the Community Executive in a personal capacity, to guarantee their independence; taking into account their knowledge in the matter; and respecting gender and geographic balances. Their term is nine months and they will have to present its final report in spring 2022.
With this appointment, González Laya temporarily returns to his professional roots. She was a spokesperson for Commerce in the European Commission itself and chief of staff of the former director general of the World Trade Organization (WTO) Pascal Lamy. Before being appointed Foreign Minister, she was Executive Director of the UN International Trade Center.
The mandate of the group of sages on the modernization of the Customs Union focuses on four major themes: electronic commerce, risk management, effective management of the increasing variety of non-financial tasks of customs and the future governance structure.
According to the Brussels diagnosis, the Customs Union faces, despite its successes, multiple growing challenges that require its reform to accelerate the dual green and digital transition. The explosion of electronic commerce faces customs with an increase in small shipments that carry new financial, counterfeiting and security risks. On the other hand, the European Green Deal means stricter environmental regulations and harmonized and reinforced standards.
All this translates into an expansion of customs functions, which pushes the control capacities of the Member States to the limit. On the other hand, there is a growing demand for a further facilitation and acceleration of legitimate trade without neglecting protection against financial and non-financial risks for EU citizens, while ensuring a level playing field between European companies and their international rivals.
The EU is the world's largest trading bloc, followed by the United States and China, and accounts for more than 15% of world trade. Imports from third countries to the EU exceeded € 2 trillion in 2019, increasing from approximately € 1 trillion in 2004 and € 1.5 trillion in 2008. In recent years, a large proportion of these imports come from trade electronic.
In 2019, more than 2,000 EU customs offices, working 24 hours a day and 365 days a year to manage this volume of international trade, handled the import, export or transit of more than 868 million items. The UK's exit from the EU Customs Union has further increased the workload for Community customs authorities, leading to a significant increase in customs declarations to be processed.
Follow the topics that interest you
Reference-www.elespanol.com