"The National Capital Commission's board of directors will meet Thursday and the group is expected to announce an agreement in principle with the preferred bidder."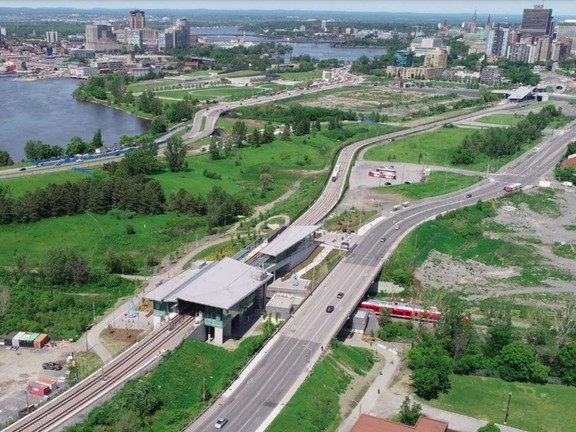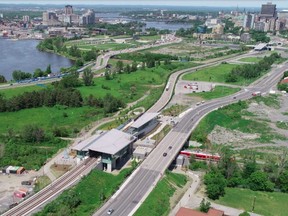 Article content
If you build it, they will come.
Article content
We'll find out Thursday if the Ottawa Senators will get their own Field of Dreams to build a new arena at LeBreton Flats.
As reported by Postmedia Wednesday, the National Capital Commission's board of directors will meet Thursday and the group is expected to announce an agreement in principle with the preferred bidder for a major events center at LeBreton.
Article content
Though the groups involved are sworn to secrecy, it's believed one of Eugene Melnyk's final acts before he passed away March 28 was to sign off on a proposal for a new rink at LeBreton Flats, and we're expecting to hear Thursday if the selected bidder you have reached an agreement in principle.
It only makes sense that the Senators are considered the front-runner.
The NCC invited parties to make an expression of interest for two pieces of land on the site with a deadline of Feb. 28. The first site was for six acres near Albert Street that's been set aside for a "major events center" and the other was 1.2 acres near the Ottawa River.
Article content
The NCC told its board during a meeting on April 7 it had "multiple bids" and, at that time, planned to enter negotiations with one group within a couple of weeks. The Senators have the main tenant for an events centre.
"The NCC is pleased to have received multiple responses to its request for expressions of interest (REI) for major attractions at two sites at LeBreton Flats," the NCC said in a release following the board meeting in April.
"Over the coming months, the NCC will work to finalize its evaluation and due diligence process, as well as advance negotiations with potential proponents. Following the signing of a letter of intent with the preferred proponent(s) and a board of directors update in June, the NCC will work to negotiate the lease, a process that could take until the end of 2022."
Article content
A downtown arena would be a game-changer for the Senators organization and the city.
Anna and Olivia Melnyk, the club's owners, haven't decided whether they're going to keep the team after their father's untimely passing, but haven't made any steps in entertaining a sale, either.
Melnyk entered a joint bid with Trinity's John Ruddy in 2015 to develop the 50 acres located just 10 minutes west of Parliament Hill. They won the right to build in 2016, but couldn't come to an agreement as partners to get a lease in place for RendezVous LeBreton.
In 2018, after the partnership was dissolved, Melnyk sued Ruddy for $700 million in damages and he countersued for $1 billion. The lawsuit is still before the courts.
A decision by the NCC to award the preferred bidder status to the Senators and powerful partners they've aligned themselves with would give the organization what it needs to take the next step in the long, winding road to a downtown rink.
Article content
While people have tried to connect the Senators with the Ottawa Sports and Entertainment Group as part of bid, we're told that's not going to be the case this time around. The involvement of OSEG is nothing more than non-sensical speculation.
Sure, OSEG was invited to bid for the 2022 IIHF world junior championship with the Senators, but it would make zero sense to have a group that you're in a legal fight with as part of this bid.
This events center will have to be big enough to not only host hockey games, but also major concerts. This would be a good way to get people back downtown because it doesn't appear employees of the federal government will return to work on a full-time basis any time soon.
Speaking with a couple of local developers I know in the last couple of days, they feel the only choice the NCC has is to lease the land to a group that includes the Senators. You need to have a better tenant in place and something is needed to revitalize the downtown now.
Article content
While Light Rail Transit was supposed to be Mayor Jim Watson's legacy project, it's turned out to be a complete disaster. It's unreliable, never on time and has been shut down for lengthy periods of time
Perhaps a downtown arena can restore people's faith in our terrible transit system and maybe save Watson some of the embarrassment of this project's failed past.
"This would put the wind in the sails of the LRT because people would use it to get down there to go to games because there won't be much in the way of parking," said Ottawa-based developer Salem MacDonald of Sage Core Assets Wednesday. "People are creatures of habit and you've got to do something to get the ridership up.
"To have light rail there, and people using it, would be great for the city. This would help to get people back downtown."
MacDonald couldn't be more correct and he wouldn't get any argument from the brass at the Senators' office at the Canadian Tire Centre.
Senators president of business operations Anthony LeBlanc has been tight-lipped about any bid because of the secrecy surrounding the process.
Twitter: @sungarrioch