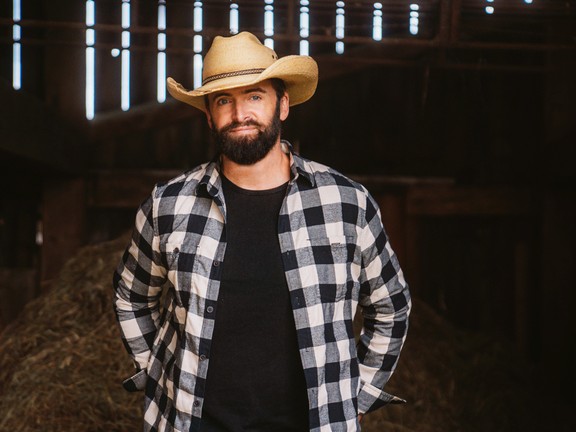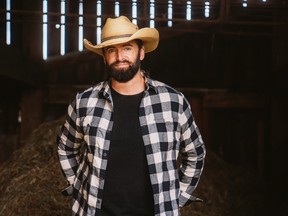 Reviews and recommendations are unbiased and products are independently selected. Postmedia may earn an affiliate commission for purchases made through links on this page.
article content
Dean Brody has a photo of himself from one of his first performances at the Calgary Stampede.
article content
It was in the early 1990s and I was 17 years old. She had just finished second the year before in the Stampede junior talent show. She then entered another competition in Nashville North, where she was asked to submit and perform her own song for the first time. She dressed for the part and she still has the photos to prove it.
"He had on the huge belt buckle, the cowboy hat, the really flashy Garth Brooks country shirt," says Brody, in an interview from his home in British Columbia. "I have some embarrassing photos."
Brody thinks he performed a Clay Walker song at the young talent competition. But in Nashville North, she picked up an early original called Sometimes You Cut It, Sometimes You Don't. It was printed on a welcome mat on the front porch of his friend on a farm near his hometown of Jaffray, BC, and young Dean was captivated by its depth.
article content
"I was like, 'Ooh, this is deep. It's kind of like a metaphor,'" says Brody. "I ran with it."
He can still quote the lyrics, though he laughed doing it for Postmedia last week. However, it made the Top 10 at the Nashville North competition and landed on a compilation CD. All of Jaffray was beaming with pride, particularly after the local radio station picked it up.
"I remember hearing it on the radio and saying, 'Wow! I did it! I'm on local Kootenays radio! "
This may be a little known fact in Brody's impressive career, but it shows that the Calgary Stampede was an integral part of his early career. He imagines that he didn't start writing songs until he was 16 years old and had his first girlfriend. "They (the songs) were terrible too, but you have to start somewhere," he says. Do n't was one of his first.
article content
Before Brody's two wins at the world's biggest outdoor show as a teenager, he and his family watched Stampede action on television growing up. All of which makes it a fitting headliner for Amplified: The Bell Grandstand Show, which runs nightly from July 8-17 at the newly renamed GMC Stadium. Brody will bring some extra star power and kick off the show, which he's gearing up to deliver his usual mix of over-the-top showmanship and hype leading up to a fireworks finale. This year, the reimagined show is all about taking audiences "through a musical journey of iconic places that housed some of the greatest music and art of all time." There will be song and dance numbers by the Young Canadians, rope tricks by Loop Rawlins, and music by Shawnee Kish.
article content
How Brody will fit into all of this wasn't entirely clear on the day he spoke to Postmedia as rehearsals hadn't started. But he says it will be part of the narrative. Other than that, he plans to cut his usual hour-and-a-half set down to a high-octane 20-minute set after presenting a patriotic multimedia video about Canada.
"I wrote a little northern anthem about Canada," he says. "There's a couple of screens there and we're going to have Canadiana footage. It's really celebrating being Canadian and this great country that we're all a part of."
It's a suitably high-profile return to the spotlight for Brody, whose 17 Canadian Country Music Awards wins, two Junos and countless hit singles have made him one of Canada's most successful country acts. But COVID caused the artist to spend an unusually subdued couple of years. Unlike some songwriters, the pandemic hurt his creative output.
article content
"I'm a quiet guy, I'm an introvert and I thought a lockdown would do me good because I like being alone," he says. "I didn't realize how much I needed to be around other people, especially musicians. But just people in general, being able to see their faces and interact with people. That's what inspires me when I write. When that was taken away from me, I think I wrote about three or four songs in those two years. I wasn't productive at all."
Still, everything is relative. Even at her most unproductive, Brody still seemed to enjoy her career momentum after enjoying a successful 2020. Boys, her seventh studio album, produced three No. 1 singles that year. That includes Canadian Summer, which will likely make its way to the Amplified set list. In 2021, her vibrant duet with Jade Eagleson called More Drinkin' Than Fishin' reached No. 1 on the Canadian country charts. She also had a Top 10 hit with the soulful but hard-hitting ballad I'd Go To Jail, the fifth single from Boys. It acts as a loving ode to her daughter and a warning to future suitors.
article content
"When I was a kid, I used to hear about the shotgun and daddy on the porch," he says. "I always thought it was hyperbole and not serious. Then I had a daughter of my own and, yes, this is a real thing, that protective side of you. You may have been a quiet person, but there's nothing you wouldn't do to protect this little thing."
Earlier this year, he also released the mid-tempo, small-town appreciation number Where'd You Learn How to Do That, which is expected to become a centerpiece on Brody's 2022 tour after Stampede. He also plans to return to Nashville this year to shoot a follow-up to Boys.
As for Grandstand shows, Brody admits he and the band aren't used to spending 10 days in a city, suggesting it might feel a bit like a residency.
"We're so used to getting on a bus every night that I don't know if we're going to know what to do with ourselves all day," he says. We are used to traveling. So this will be great. I love (the Stampede). It will also be nice to see everyone out there and have a sense of normalcy coming back to our lives. That is the most exciting thing that is happening. It's just a breath of fresh air to get back to normal."
Amplified: The Bell Grandstand Show takes place July 8-17 at 7:45 pm at GMC Stadium.