It is the first contact the Richmond journalist has had with the federal government or its agencies since he found himself on the list.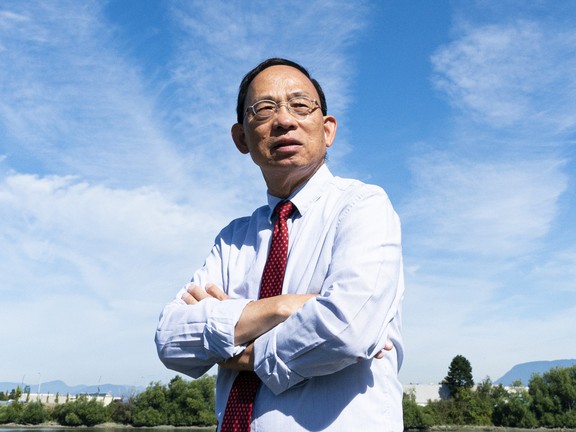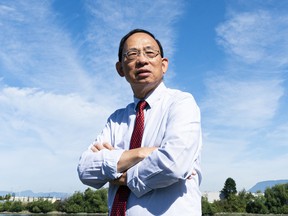 .
Canada's intelligence agency has contacted Victor Ho, a former Chinese-language newspaper editor who was placed on a Hong Kong wanted list two weeks ago.
.
It is the first contact the Richmond journalist has had with the federal government or its agencies since he found himself on the list.
Two agents from the Canadian Security Intelligence Service (CSIS) visited Ho on Wednesday morning and had a brief "friendly and courteous" chat at his home. Because he had a busy schedule, they agreed to meet for a broader discussion on Friday, Ho told Postmedia.
Ho said he appreciated the contact with CSIS.
The agents asked him if he was safe and he said yes, although he is taking precautions.
Ho said he is still seeking a high-level political response from the federal government to Hong Kong's sobering threat to "spare no effort in pursuing cases (such as his) to… bring criminals to justice."
.
He was listed on the basis of the Hong Kong National Security Law after he joined other activists at a July 27 press conference in Toronto to announce the formation of an organization for a "parliament in exile". "from Hong Kong who would oppose the continued crackdown by Beijing. about political freedoms.
"How come our government is silent for so long?" asked Ho, former editor-in-chief of Sing Tao Daily, once one of Canada's largest Chinese-language newspapers. "They have all the responsibility to take care of the security of the citizens because they are chosen by the voters, that is, you and me."
In addition to a public statement of support from Prime Minister Justin Trudeau's government, Ho wants the government to ask questions of Hong Kong about what exactly they want.
.
Ho said he wonders if he will return to Hong Kong, will he be arrested or will Hong Kong send an agent to Canada?
Ottawa suspended a decades-old extradition agreement that allows authorities here to send people to Hong Kong for certain crimes after the Chinese-controlled region implemented the National Security Law in 2020.
Other politicians have also called on Trudeau and Global Affairs Minister Mélanie Joly to publicly oppose the Hong Kong government's action, including East Vancouver MP Jenny Kwan and a group of Canadians with ties to Hong Kong. Kong.
No elected officials from the Trudeau government have commented on the case.
Ho said he also hasn't heard from his federal representative, downtown Richmond Liberal Rep. Wilson Miao.
.
Miao's office said that because Ho has not contacted the government, it was unable to do any "due diligence" and Miao did not comment.
Gordon Houlden, the director emeritus of the China Institute and adjunct professor at the Alberta Business School at the University of Alberta, said he is confident that CSIS has contacted Ho.
"To me, that is exactly what should happen. … That is the ministry of public safety doing his job," said Houlden, a former Canadian diplomat who spent most of his 30-plus-year career in Asia, including in China and Hong Kong.
"And I think that has a calming effect on our citizens and maybe a punishing effect on those who want to cause (Ho) harm or unhappiness," Houlden added.
.
He didn't think there was any danger of Hong Kong agents coming to Canada to harass or kidnap Ho. He said putting Ho on a wanted list could be intended to intimidate and silence other former Chinese and Hong Kong citizens in Canada.
Houlden noted that it's one thing for foreign governments to criticize Canada, or even its citizens, but it's different when foreign laws translate into a threat to Canadians.
In a written statement responding to questions from Postmedia, Public Safety Canada officials said the RCMP is aware of interference activity by foreign actors in Canada. "Various methods and techniques exist to combat interference by foreign actors within the mandate of the RCMP," said Public Safety Canada spokesman Tim Warmington.
CSIS and the Canadian Center for Cyber ​​Security also help protect Canadians, public safety officials said.