The fight between high-performance pick-ups designed for recreational activities is red-hot. After the arrival of the TRX to the markets, Ford updated the Raptor, a model that was born to experience the driving and demanding conditions of the Baja 1000 race, for every driver willing to pay for so much technology and development.
New delivery
Raptor is in its third generation and to get to this point, Ford's development department has learned from the competition and the market as well as taking into account the opinion of buyers. Ford detailed each of the improvements ranging from structural to equipment. One of the most important has to do with the redesign of the rear suspension architecture that now uses five arms.
With this improvement, the manufacturer points out that control is improved in all kinds of situations but mainly when driving on difficult roads with jumps and stones. And directly linked to the suspension are the new Fox Racing Shox shock absorbers that work with Live Valve technology that allows their hardness to be adjusted to better control mass and weight distribution when braking, jumping, accelerating or cornering. Each of the four corners can support more than 453 kilograms of cushioning.
Improved layout
The general forms do not change however its lines have been adapted to bring it up to date and keep it competent in the market. Both fascias were improved, at the rear to protect the two exhaust outlets while at the front their shapes were adapted to house the Rigid lights. As for the hood, it has a new heat extractor and side vents on the fenders, inspired by the shots of the F-22 Raptor fighter jet.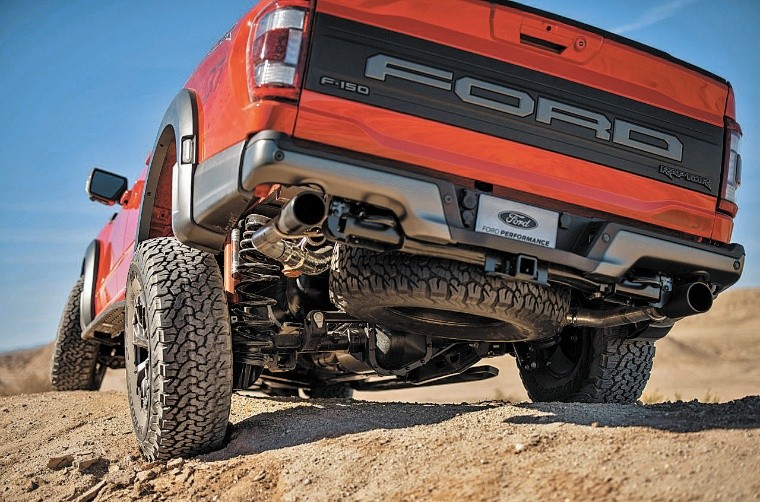 Total comfort
The space and the amplitude of the contact surfaces in all the seats is a detail to highlight; They are also designed to offer the necessary lateral support and the necessary softness to cushion the jumps when walking a hill.
The 12 "digital cluster is combined with the same size center console display from which you can access the SYNC 4 system that responds in less time and can carry out more functions.
It has wireless Apple CarPlay and Android Auto, navigation system, B&O sound with 18 speakers, Wi Fi hot spot with capacity for 10 devices as well as security systems such as Lane Preservation, 6 airbags, Co-Pilot 360, Pre Assist -Collision with automatic emergency brake, among others.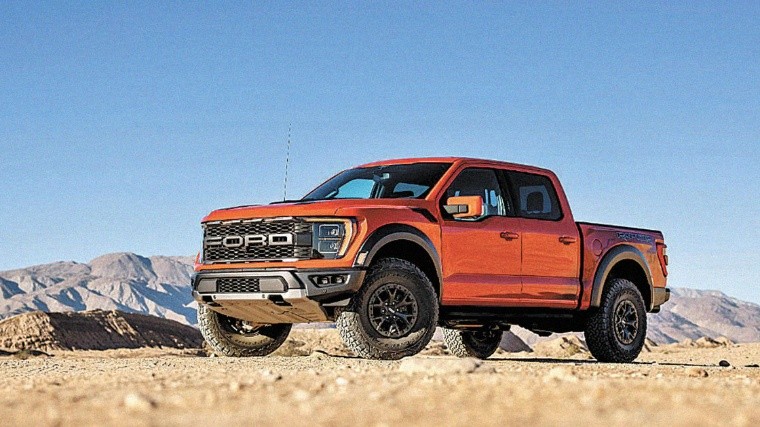 More power
The engine is a 3.5-liter EcoBoost that develops 450 horsepower and 510 lb.-ft. of torque. The transmission is 10-speed automatic. Among its capacities are the load of 635 kilograms and a drag of up to 3,719 kilograms.


Reference-www.eleconomista.com.mx