Article content
Edmonton Fire Rescue Services was called into a fire that swept through two businesses in the southeast of the city on Friday morning.
Article content
District Chief Stephen Baker said the service received the first call around 5 a.m. and crews reached a working fire at 7707 Coronet Road, with flames at the rear of the building. A second alarm was called shortly thereafter.
"At the climax we had 40 firefighters on the scene and it was mainly an outside (attack) because it was too dangerous to enter," Baker said.
"There were three businesses involved, but they were able to contain it so that the third business was not affected by the fire."
Baker said the fire was completely involved inside the building and the roof was also compromised.
"They did a good job of controlling it quite quickly. It was a tenacious fire, but they were able to do that, "he said.
Crews are expected to be on site for several hours shutting down access points.
Fire investigators are also on the scene to determine the cause of the fire and damage estimates.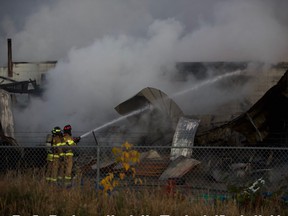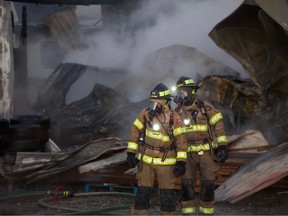 – With files from David Bloom
Reference-edmontonjournal.com