"It's hard when things like this happen, especially being so far away. It definitely comes home; your heart beats'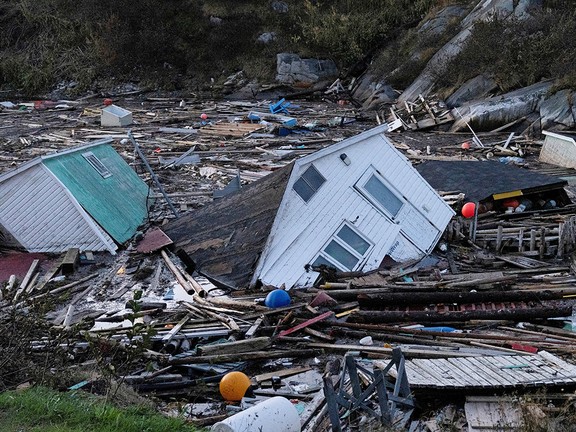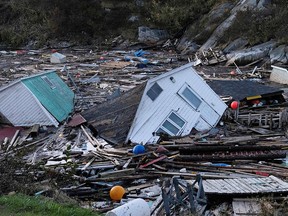 .
As a lengthy cleanup begins after devastating damage from Post-Tropical Storm Fiona on Canada's East Coast, some Albertans with ties to the Atlantic provinces are doing their best to pitch in.
.
Fiona mistreated the Maritimes, eastern Quebec and southwestern Newfoundland with 130 km/h winds on Saturday, destroying homes and leaving hundreds of thousands of people without power along the East Coast. So far, the storm has resulted in at least two confirmed deaths, including a 73-year-old woman from a Newfoundland seaside town, Port aux Basques.
.
Blowers & Grafton is a Calgary East Coast-inspired bar with deep connections to its Atlantic roots, both through its staff and patrons. Co-owner Josh Robinson said he and many of his staff at the bar's two Calgary locations and three in the Edmonton area have family on the coast. While their loved ones are safe, "there is a lot of devastation" in the towns and cities they grew up in, Robinson said.
.
"Even within our team members, they have family members whose roofs were blown off in Cape Breton and gas stations that completely collapsed," said the Halifax-raised Robinson. "It's hard when things like this happen, especially being so far away. It definitely comes home; hit your heart."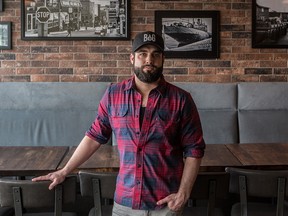 To help those reeling from the storm, the bar will hold a fundraiser at all of its locations on Friday, sending all of its net alcohol proceeds to the Canadian Red Cross. They will also encourage cash donations to the organization.
"Once the government announced that they were going to match 100 percent of the funds and donations over the next 30 days to the Red Cross, we decided that we would also try to raise some funds," Robinson said.
.
"Our hearts go out to our fellow East Coasters and as a representative of the East Coast and as a company that represents the East Coast, we feel it is our duty to raise some awareness here."
Canadian Red Cross Alberta Vice President Jenn McManus said Albertans have historically been eager to open their wallets for disasters impacting communities across Canada and she hopes for a similar level of generosity this time. She noted that Alberta has been a benefactor of Red Cross donations on multiple occasions, including the Southern Alberta floods in 2013 and the Fort McMurray wildfire in 2016.
"They are generous to communities facing crisis, so I suspect if Albertans can give, they definitely will," he said.
.
While no Alberta-based Red Cross personnel have been deployed to assist on the ground, McManus said teams are ready if called upon.
Aftermath of Fiona: Losses are tallied as hundreds of soldiers arrive for clean-up duties

Atlantic Canada's economy likely to take a big hit from Fiona

Fiona's trail of destruction over Atlantic Canada in photos
"If we have a request for support within the Red Cross, we will definitely be here to help our colleagues on the East Coast," McManus said.
For those looking to help the Red Cross's Fiona relief efforts, donations can be made at redcross.ca.
The humanitarian aid organization Samaritan's Purse plans to send a disaster relief vehicle: a specialized semi-trailer equipped with safety equipment, chainsaws, tarps and other cleaning equipment; of Calgary to assist in recovery efforts on Prince Edward Island. There, she plans to set up shop in a Charlottetown church and provide assistance to affected families in the area.
"The devastation is so widespread," said Tammy Suitor, the Canadian Disaster Relief Manager at Samaritan's Purse. "(We) want to do everything we can to serve the people and communities that have lost so much."
Samaritan's Purse volunteers are ready to help remove downed trees, clean up debris, board up damaged roofs and windows, and help prepare severely damaged homes for rebuilding.
Twitter: @miguelrdrguez