Here in Montreal, my parents always had close Hindu friends. It's not that different from how I live my life now, with friends from different backgrounds.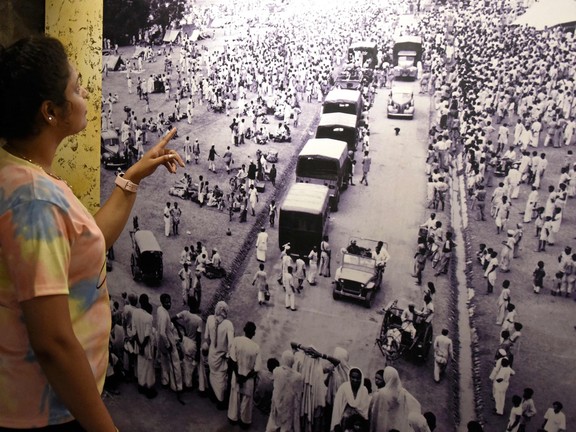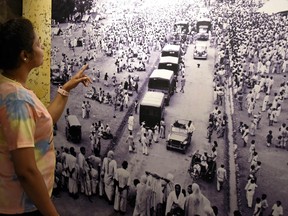 .
This week marked the 75th anniversary of the independence of Pakistan and India from British rule. It is a momentous occasion in my family's history and in the stories of so many other Canadian families. Nearly two million Canadians identify as having Indian or Pakistani ancestry. While South Asian communities were present in this country before partition, most of us are descendants of people who were still in India at the time.
.
Although I was born in Quebec, my parents were born in India. However, when the country was divided in 1947, creating Pakistan as a Muslim country and India as a predominantly Hindu country, my father, as a baby, emigrated to Pakistan with my grandparents. As a result, my father's side of the family identifies as Pakistani, as does the majority of my mother's family, although they have deeper roots in India.
I am grateful to my parents for choosing to immigrate to Montreal in the early 1970s. Like so many Canadians, they decided to leave everything they knew behind to put down roots in a new country. I admire and respect the many who have had to do that, from so many countries, whether by choice for a better future or to escape war or hardship.
.
We were raised as Canadians, something that did not exclude cultivating our pride in our heritage, from the fantastic and tasty food we eat to our vibrant culture, rich traditions and colorful clothing. I remain deeply connected to my Pakistani roots, from the way we greet our friends and family, our etiquette in speaking to each other, the way we act with our charitable spirit, and much more. In many ways, it defines who we are, how we live, and what we have to offer the society around us.
We grew up hearing stories of life in Pakistan and the love and family that surrounded them.
However, I recently realized how surprisingly little I know about my family's experience of partition: a time of sectarian violence in which so many lives were lost as trainloads of Muslims headed for Pakistan and trainloads of Hindus headed for India. I was reminded of the horror of those times after seeing Ms. Marvel. It is a series based on a Pakistani Muslim girl who has superpowers. She represented the partition surprisingly well as the superhero learns more about her ancestors. It opened my eyes to so much intergenerational trauma that wasn't discussed much in our home.
.
India and Pakistan have fought wars and experienced tremendous tension for the last 75 years. We have seen political leaders fan the flames of division; When this happens, the religious minorities of each country are often the ones who suffer the most.
However, here in Montreal, my parents always had close Indian friends, many of whom were Hindu. We called them our uncles and aunts, even though we are not related. He was aware of the many similarities between our cultures. It never mattered that we practiced different religions; we only knew that we would not serve beef when they came and that they would provide us with vegetarian or halal options when we went to their homes.
We chose to focus on what we had in common rather than what my parents' politicians and their friends' countries of origin dictated. It's not much different than how I choose to live my life now. I love making friends from diverse backgrounds. If we know or discover that we may have different views on life or politics, we choose to focus on what we have in common.
As someone with roots in both India and Pakistan, I am proud of both heritages, as well as what they bring to Canada. Diversity adds richness to the mosaic of our country, and I am very grateful for that.
Fariha Naqvi-Mohamed is the founder and editor-in-chief of CanadianMomEh.coma lifestyle blog.