Police found the body of Martin Keith Payne at his Metchosin home on July 12, 2019 after the courier was reported missing from work. The 60-year-old father had been fatally assaulted.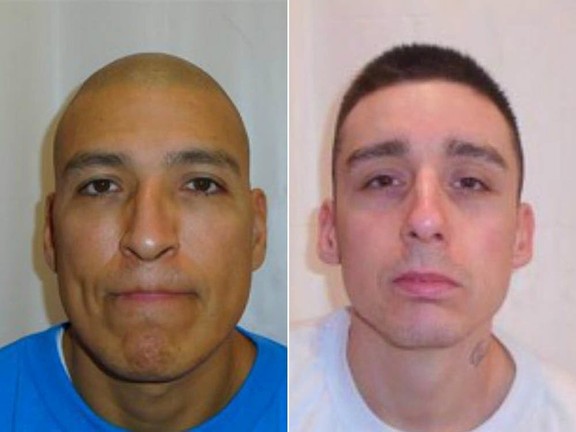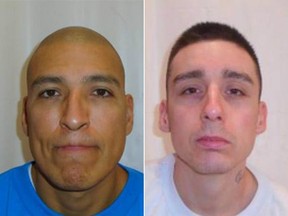 .
The family of a Vancouver Island man who was allegedly killed by two prison escapees has filed a lawsuit against prison officials seeking damages.
.
Police found the body of Martin Keith Payne at his Metchosin home on July 12, 2019 after the courier was reported missing from work.
The 60-year-old father had been fatally assaulted at the Brookview Drive home, according to the suit filed in British Columbia Supreme Court by his two daughters.
Two inmates had previously escaped from nearby William Head Institution, a minimum-security federal prison, the suit says.
Several months earlier, the inmates had been transferred from the Mission Institution, a medium-security prison in the Fraser Valley.
The lawsuit filed by Calla Payne and Jessica Payne states that in the case of both inmates, an "override" evaluation was conducted that allowed the Correctional Service of Canada (CSC) to transfer them to William Head.
.
"The reclassification of the inmates to a low security level and their subsequent transfer to William Head were the result of operational decisions made by CSC and its employees that were negligent, reckless, and contrary to CSC policy," the lawsuit says.
"Mr. Payne lived less than five miles from William Head, a distance that could be covered in about an hour and a half on foot. Accordingly, Mr. Payne was part of a discrete category of people who lived near William Head and who could be harmed by inmates escaping from that institution."
The lawsuit says that on July 7, 2019, five days before Payne's body was found in his home, inmates escaped from William Head by walking around a perimeter fence on the shoreline at low tide, passing a tower. unmanned surveillance before walking into the surrounding community. .
.
Inmates at William Head are free to walk around the 87-acre property bordered on three sides by the Pacific Ocean, with the perimeter secured by watchtowers and a single eight-foot fence that stops short of the water, he says. the demand.
Later that night, the inmates were found to be missing after a scheduled count, but it was not until the following morning that CSC posted a message on Twitter acknowledging that the inmates had escaped and that CSC was working with police to locate them.
The inmates were on the run for about two days before being recaptured.
CSC's response to the prison break was allegedly negligent, reckless, and contrary to prison policy.
"When the guards at William Head determined that the inmates were not present for the head count scheduled for 11 p.m. particularly Mr. Payne and the plaintiffs," the lawsuit says.
.
"It goes without saying that we are completely devastated by the loss of our father, a gentle, kind and hilarious man," Jessica Payne said in a statement issued by her attorney Neil Chantler.
"The realization that he can no longer be a fixture in our lives, offering us guidance, care and support, continues to hit us as hard as it did three years ago as we struggle to overcome the impacts his murder has had on us. us and our families".
Jessica Payne added that the "horrible and unexpected" nature of her father's death had left the family deeply disturbed and forced them to question the justice system's commitment to public safety.
"We feel that (CSC) made irreversible mistakes and policy violations, without which, our father would still be here with us today."
.
Chantler said in a statement that the two inmates with violent criminal histories and a history of prison escapes have been reclassified and transferred to a low-security institution.
"They easily escaped and committed a heinous crime. It appears there are open cracks in the system that allowed this to happen."
James Lee Busch and Zachary Armitage have been charged with first-degree murder in connection with Payne's death and are expected to stand trial in the fall.
"The Correctional Service of Canada confirms that we have received a claim related to the escape of James Lee Busch and Zachary Armitage from the William Head Institution," reads an email from CSC. "As CSC is reviewing the claim and the litigation is in its early stages, we are not in a position to comment further at this time."
Busch and Armitage pleaded guilty to escaping from legal custody and were each sentenced to one year in prison.
twitter.com/keithrfraser