As abortion laws in the US could face major upheaval in the wake of the Supreme Court leak of Roe v. Wade, eyes have turned to women's rights in other parts of the world.
Recently, various commentators and pundits have claimed that European nations are much more restrictive than the US.
So how accurate is this comparison? How liberal are US state and federal laws compared to countries like France, Germany, and Spain?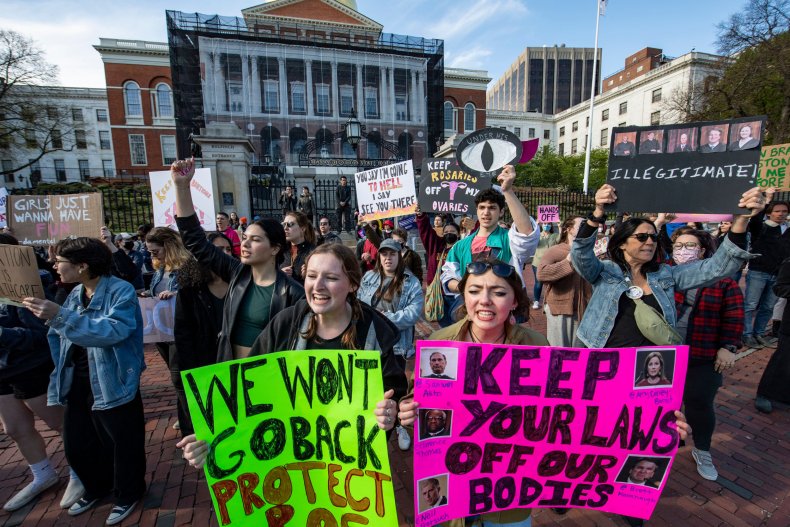 the claim
Several tweets posted in May 2022 indicated that the US enjoys much more liberal abortion rights and laws than European nations.
Some have suggested that many countries in Europe have stricter abortion laws, noting France and Germany among others.
During a discussion about Roe v. Wade on HBO Real timehost Bill Maher weighed in on the discussion, saying, "Like, in Europe, the modern countries of Europe, [are] much more restrictive than we are or what they are [the Supreme Court] even proposing.
"If you are in favor of abortion, you would like it much less in Germany, Italy, France, Spain and Switzerland. Did you know that?"
The facts
The comparison between Europe and the US is not straightforward, as neither side is monolithic in its approach to abortion.
Not only do different European nations have significantly different abortion laws, but an increasing number of American states, even with Roe v. Wade, they're introducing stricter rules.
Across Europe, the picture is far from uniform. Some countries like the United Kingdom and Sweden offer broad bases for abortion. Most United Kingdom Nations allow abortion up to 24 weeks (and in some limited cases beyond that), although this does not extend to Northern Ireland.
In Sweden, Women have the right to abortion up to the 18th week of their pregnancy, regardless of the reason.
In the Netherlands, women can have the procedure until the 24th week of pregnancy.
However, the continent is also home to some of the strictest abortion laws in the world. In Poland, for example, abortion is only allowed if the pregnancy was caused by rape or incest or if the life or health of the woman is in danger.
Andorra and Malta do not allow abortion at all. Abortion was illegal in San Marino until September 2021, when the country overwhelmingly voted in favor of the procedure.
According to data provided by WHO Global Abortion Policy Database, most European countries allow abortions on demand between 10-14 weeks of gestation. However, there are other access restrictions that vary from country to country, such as mandatory counseling and forced waiting periods.
On his HBO talk show, Real timeBill Maher stated that France, Spain, Italy, Germany and Switzerland had stricter practices. news week has contacted Maher for comment.
The countries listed allow abortion between 12 and 14 weeks, depending on the nation. Most US states allow abortion beyond 12-14 weeks (some unlimited)but not everyone does.
In September 2021, Texas introduced a new restriction on abortion, Senate Bill 8, which prohibits abortions beginning six weeks after a fetal heartbeat is detected. The law allows citizens to sue women who undergo the procedure and those who help to abort.
Idaho has attempted to follow through with a similar fetal heartbeat ban, but it was blocked by state Supreme Court in April 2022.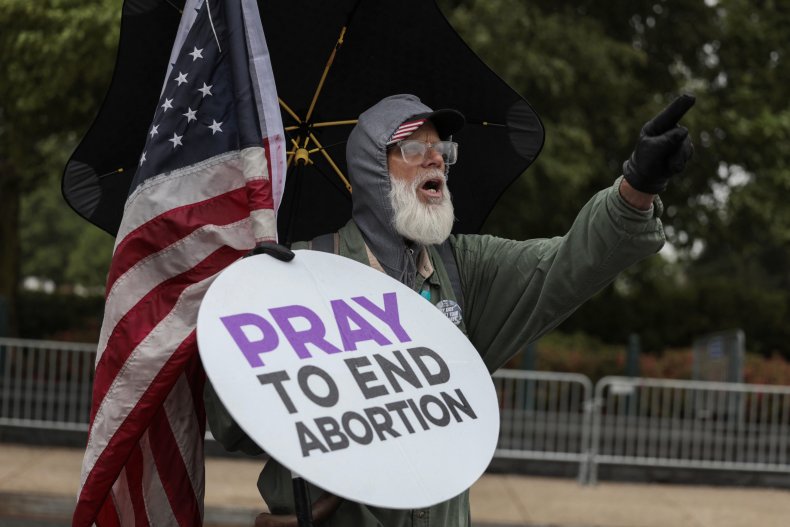 Additionally, several states have more stringent laws in the coming months.
For example, Florida currently allows abortions up to 24 weeks, but from July abortions beyond 15 weeks will be prohibited, unless necessary save the life of the mother, prevent serious injury or if the fetus has a fatal abnormality.
These new restrictions are being implemented even before any changes stemming from Roe v. Wade is potentially nullified. A draft opinion leaked to Politico suggests the Supreme Court will overturn the landmark ruling, which gives a pregnant woman the right to an abortion without undue government restrictions.
If the Supreme Court officially overturns the ruling, abortion will immediately become illegal in 13 states: Arkansas, Idaho, Kentucky, Louisiana, Mississippi, Missouri, North Dakota, Oklahoma, South Dakota, Tennessee, Texas, Utah and Wyoming.
Other states, even those that do not have such "trigger bans," would likely ban the proceeding if Roe v. Wade, including West Virginia and Alabama. The Guttmacher Institute (a research organization focused on abortion rights) says that Florida, Indiana, Montana and Nebraska are also likely to ban abortion if it is overturned.
Georgia, Iowa, Idaho and South Carolina have six-week limits, while Michigan and Wisconsin have bans dating back to before 1973, though it remains to be seen what action their state legislature might take if Roe v. Wade.
Despite multiple polls suggesting most Americans do not want Roe v. Wade, the leaked Supreme Court draft indicates the Supreme Court intends to do so, with a majority made up of Republican-appointed justices supporting the proposal.
Senate Minority Leader Mitch McConnell (R-KY) recently said a national abortion ban could also be "possible" if SCOTUS overturns the ruling.
So while, as of May 2022, most Americans are entitled to more flexible time limits on abortion than many nations in Europe, not all American citizens have the same kind of access, and they may have fewer exemptions available than many Europeans. .
failure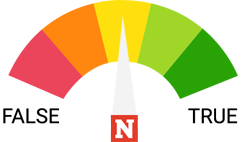 Half true.
While some European nations have much more restrictive abortion laws, or even outright bans, broad comparisons between the United States and Europe can be misleading. Texas currently enforces the most restrictive ban in the US, and other states are following suit. If Roe v. Wade, as many believe will happen, several states will introduce bans immediately. Even if it isn't overturned, some states are ready to introduce new restrictions.
NEWSWEEK FACT CHECK



Reference-www.newsweek.com