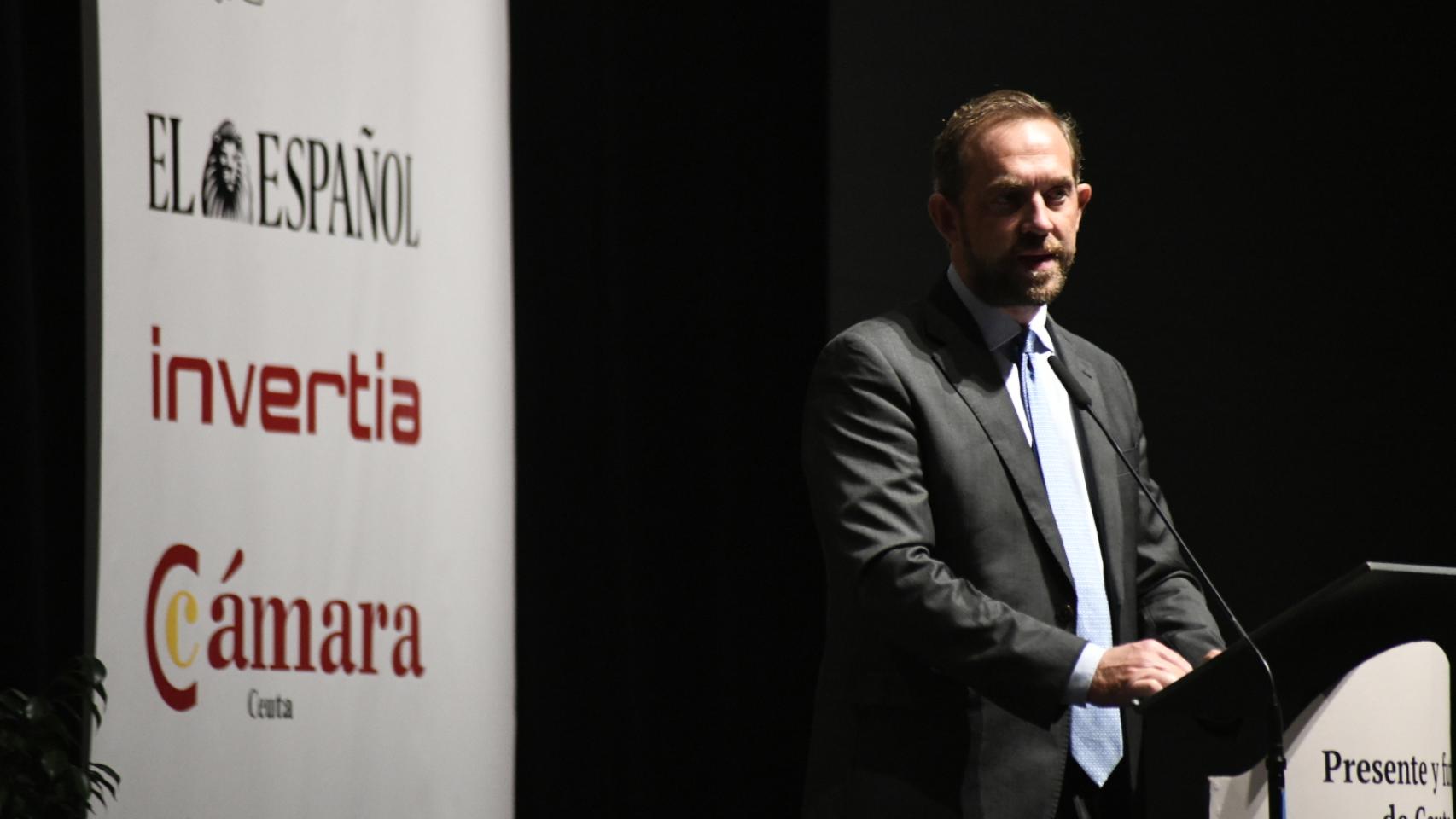 Experiences such as a visit to the artisan production center and sale of salted will allow to position Ceuta "in a singular way" as a point with "authenticity" connected with the tourist proposal of the rest of the Spanish territory.
This has been defended by the Secretary of State for Tourism, Fernando Valdes, in his speech this Wednesday from the Autonomous City itself during the Spanish Economic Forum organized by THE SPANISH e Invertia with the sponsorship of the Government of Ceuta and the Chamber of Commerce.
"Already this year, the Secretary of State in collaboration with the city has committed almost 2 million euros in a sustainability project whose fundamental axis is the artisan production of salted fish, "explained Valdés, who has anticipated that they will rehabilitate the market and promote manufacturing, sales and a tourist visit center in the place.
The Secretary of State has underlined the value of betting on a "unique tourist experience in the city", in which the port, cultural coexistence or gastronomy have been identified as defining elements.
The objective? That Ceuta, "taking care of its authenticity", can "connect its uniqueness with the tourist proposal of the rest of the territory", Has expressed. For this, the Ceuta holiday sector will have its own transformation plan endowed with 10 million euros.
"Ceuta, like Melilla, the Canary Islands or the Balearic Islands, will participate in a singular way in this transformation plan for the tourism sector, with a plan of its own endowed with 10 million of euros ", has indicated Valdés.
This development could help fight against youth unemployment in the Autonomous City and must necessarily be respectful of the environment and people, he suggested: "In an environment like Ceuta, with so much pressure on the territoryIt is going to be essential that we address that sustainability. "
"What you need are not swings or mismatched opening and closing movements, but certainties", said – on a more general level – the Secretary of State for Tourism.
The initial phase of his intervention has focused on defending the plan to modernize the sector based on European funds, which will invest some 3,400 million euros "directly" in tourism and "up to 44,000 million indirectly" to face "challenges and challenges that were already evident before the pandemic", such as digitization and sustainability.
"When we cooperate loyally and committed the administrations and the sector, the success is assured "he has sentenced, after having detailed that the first recovery has been that of the national tourist and that the summer season for travelers has been prolonged.
Follow the topics that interest you
Reference-www.elespanol.com