It happened in 2012. During the annual session of the National People's Congress of China, the largest political event in the country, all eyes were fixed on the figure of Xu Jiayin (Hui Ka Yan, in Cantonese). The founder of Evergrande 'dazzled' those present not by his austere appearance, but by the opposite.
What stood out of his clothing It was his belt with golden buckle from the prestigious French brand Hermès. A symbol of the luxury displayed by those who were born in an agricultural town, what had been Raised by his grandparents after his mother died when he was only eight months old, and that he had studied thanks to a scholarship.
After meetings at 1996 Evergrande, his rise was meteoric. And there the Communist Party Chinese, with whom his relations were more than friendly. A party that now wants to put barriers to the millionaires that emerged after the economic opening of the country.
F
Ortuna goes down, debt goes up
Xu Jiayin managed to be the largest fortune in China, according to Forbes: 43,000 million dollars (36,650 million euros). That amount has been deflated to 7,300 million dollars (6,220 million euros), according to Bloomberg. In the path, jets private and ostentatious yachts, the purchase of a football club and investments in businesses of the most varied.
As his fortune has dwindled, Evergrande's debt has grown. It is the most indebted developer in China. His liability is about 300,000 million dollars (more than 254,000 million euros). This is 6.5% of the total debt of the Chinese real estate sector. A sector that, in turn, represents just over 7% of Chinese GDP. A percentage that rises to 29% if auxiliary industries are included. Together, the real estate sector has a debt of five trillion dollars (4.26 trillion euros).
Evergrande maneja 1,300 real estate developments in 280 Chinese cities. Assets totaling, between land and buildings, a value of 220,000 million dollars (187,500 million euros). Clearly insufficient.
Bad news for financial institutions, Chinese home investors, foreign investors, their suppliers and their own workers (about 200,000 direct, and about 3.8 million indirect). Many of them lent money for the glory of the real estate, which used to sell off plan. Brick is the investment of choice for the middle class. Meanwhile, buyers await the completion of 1.6 million apartments.
BlackRock, HSBC and UBS fear their downfall
As of Wednesday, the market consensus agreed that the Evergrande crisis will not trigger a Lehman Brothers 2.0 globally. It is very likely that the thing will be in a public rescue, but there are beginning to be opposite signs that finally the government of the Asian giant could opt for the opposite option, dropping it through a orderly liquidation. If so, the biggest corrective would be taken from the borders to the inside.
However, the fact that there is not a major international collapse does not mean that there are no victims. Great managers like BlackRock, HSBC o UBS They have many titles of the promoter in their funds.

Morningstar data shows that these three firms have been accumulating Evergrande bonds. The number of securities has increased, although the total exposure has decreased as the bonds have lost much of their value. These managers bought more China Evergrande between July and August, "Given the widening of spreads and attractive valuations"explains Patrick Ge, a fund analyst for Morningstar.
For example, BlackRock's most exposed fund to China Evergrande Group stocks, the BGF Asian High Yield Bond, maintains 1%, double the 0.5% weighting in the most used Asian credit index in the sector, JPMorgan, and 31.3 million shares more than at the end of 2020.
In the first seven months of the year, HSBC added 40% more in Evergrande issues, bringing its total sector fund exposure to 1.22%. In the case of UBS, its Asian corporate debt fund increased its purchases of real estate by 25% in the last 12 months.
Six Asian fixed income funds are in serious doubt as to whether they will suffer more than they should for their daring with Evergrande, though Fidelity, PIMCO and Allianz had been backing down little by little. They have been net sellers of Evergrande bonds between January and July, owning between 3% and 47% fewer securities. However, it can be said that levels of between 1% and 1.5% in the portfolio make customers lose money, but they are not irrecoverable losses.
These funds, almost all of them domiciled in Luxembourg, are owned by foreign fund managers that market them selectively in Spain, usually among institutional clients and large private investors. Nevertheless, there is no purely Spanish fund manager -the best sellers among retail investors are from large banks and insurers- that has relevance in their values, confirms Fernando Luque, editor of Morningstar Spain.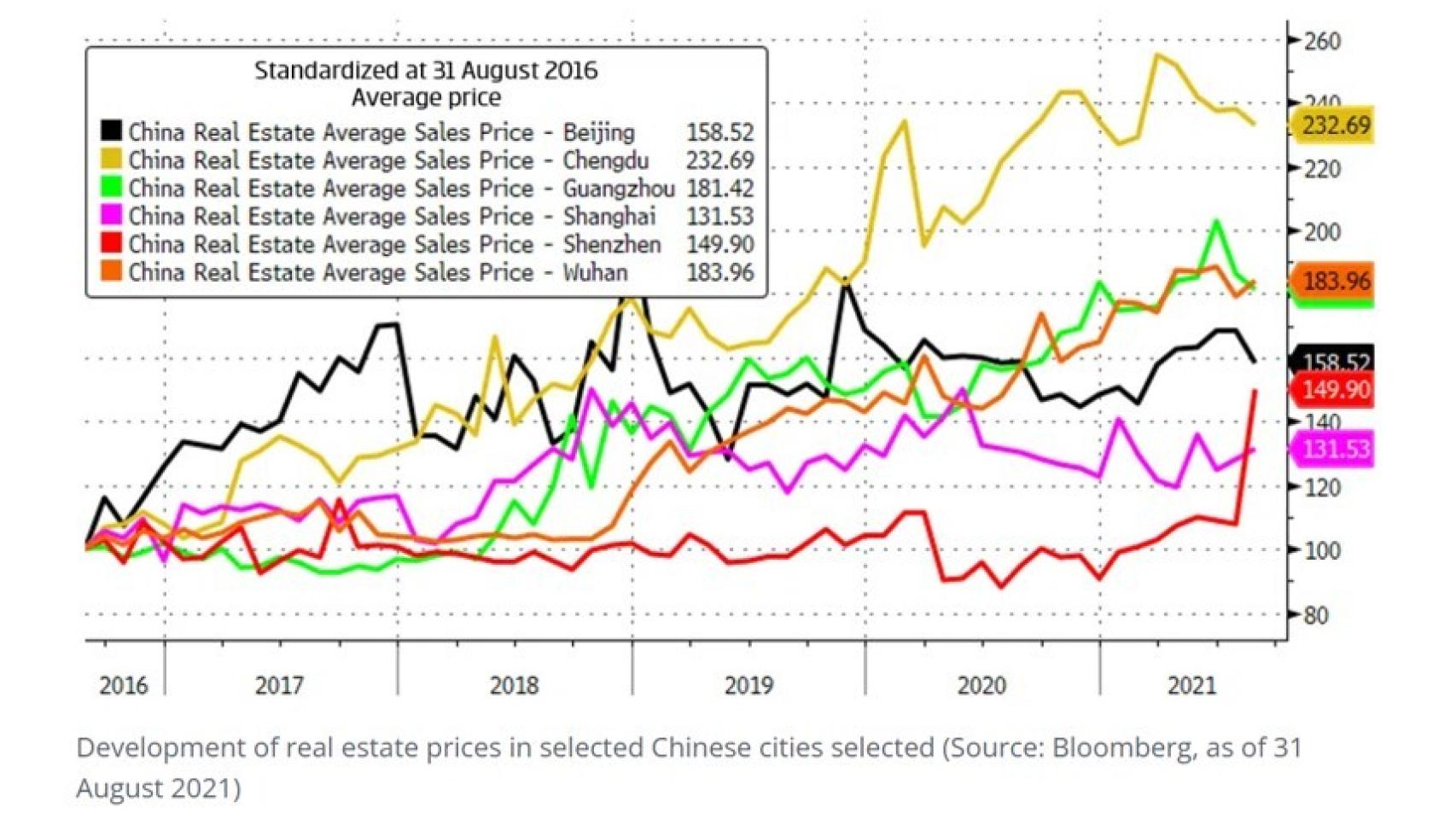 Perhaps what most surprises many investment firms is the limited effect that Evergrande's history has had on property prices in selected Chinese cities. So thinks Wilhelm Spitaler, portfolio manager at Erste Asset Management. "We will take it as a positive sign that any negative effects of a possible Evergrande bankruptcy will remain within reasonable limits," he reassures.
There are no collaterals
Even so, public opinion and the Western investment community still have bad memories after the 2008 tumble, which took five years to overcome. As Droblo, a stock market analyst at Invertia, points out, "Evergrande's debt is not distributed and traded around the world as it was with Lehman Brothers in its day. Nor is there, that is known, any investment that is guaranteed by Evergrande debt securities outside of China ".
That's why there is no domino risk of something falling because Evergrande falls… at least outside of China. Another issue is the one that has invested, either in its shares or in its debt securities, from abroad. "There the risk is maximum, and the losses are already noticeable," asserts the analyst.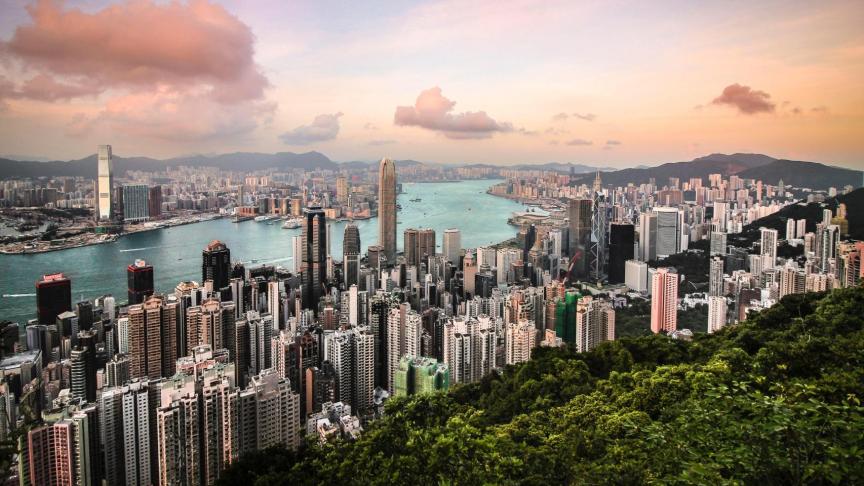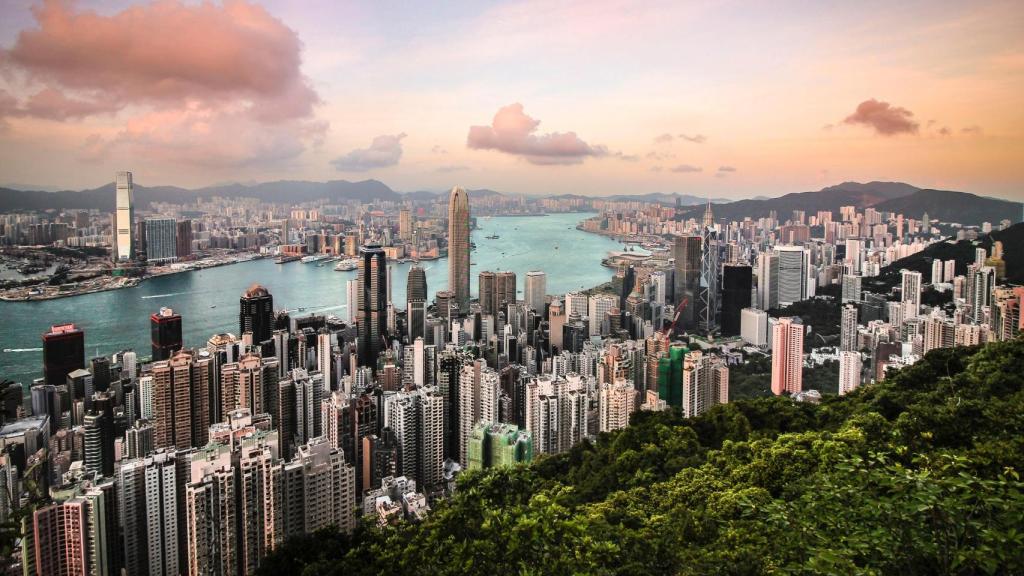 In recent years, Evergrande has issued three different types of bonuses. Those denominated in dollars accumulate an amount of 19,200 million (almost 16,400 million euros), while those denominated in yuan stand at 58,500 million (more than 7,700 million euros) and those issued in Hong Kong dollars amount to 7,700 million ( about 845 million euros).
The biggest debts, to suppliers
However, the bonds issued in the markets by the real estate company account for a small part of its total debts. As shown in the accounts for the second quarter, Evergrande accumulates loans (the bonds issued, but also other instruments such as bank loans) worth more than 75.3 billion euros.
Part of the debts are also taxes on benefits whose payment has been deferred over time. In total, Evergrande records practically 28,500 million euros in taxes pending payment.
But most of your debts are accounts to pay suppliers, which at the end of June reached more than 125.3 billion euros, almost half of your total debts. In total, Evergrande's liabilities are about 1.9 trillion yuan including other minor items (slightly less than 259 billion euros). A giant with feet of clay.
Follow the topics that interest you